Duplicating page parts provides an efficient way to quickly structure the layout of your page. For example, consider a section which contains an image with a text box to the side of it. If you know you are going to use the same layout further on in the page, rather than adding the image and text box elements individually, you can duplicate the original section.
1. Duplicating page parts saves time structuring the page and allows Authors to quickly focus on adding the learning content.
2. Open the page which contains the part you want to duplicate.
3. Go to Layout.
4. Navigate to the part or section you want to duplicate.
5. Select the duplicate button on the top right of the part: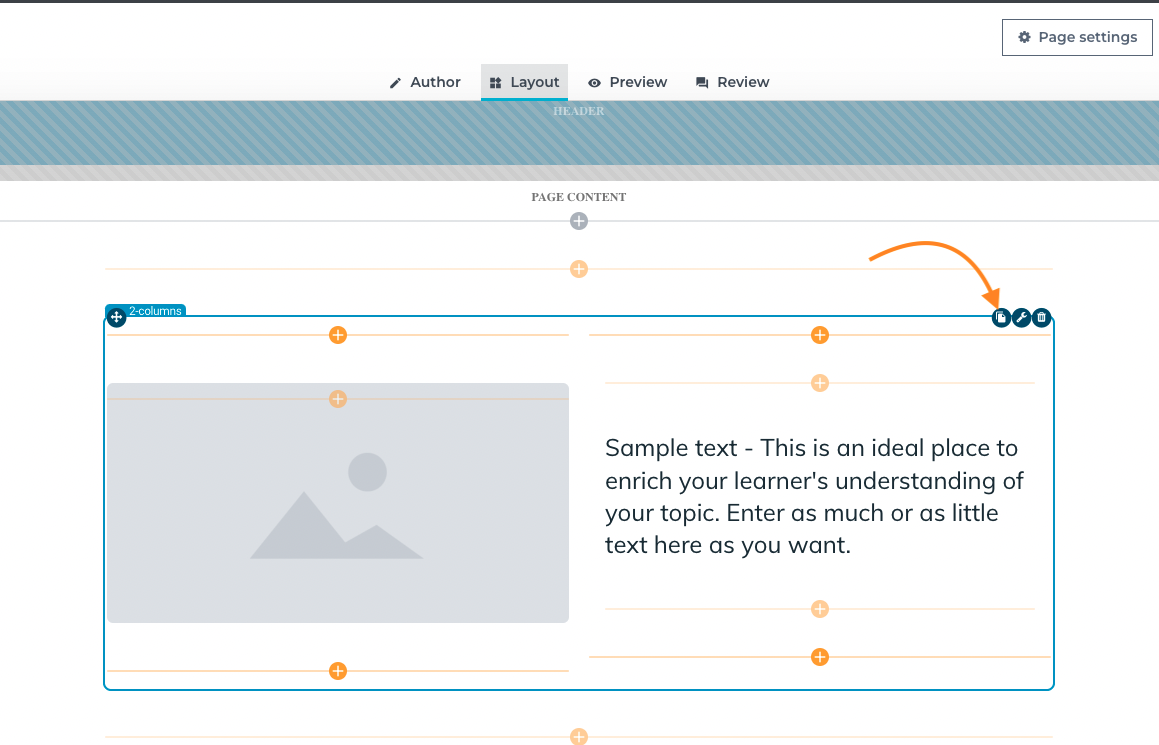 6. The part will now be duplicated and appear underneath the original. Select the Drag icon on the top right of the part to move the part around the page.