Elucidat offers a wide number of different page types that can be used to give you a head start in building out your course.
Several of these page types have been designed with accessibility in mind, making them useful starting points for if you'd like to make accessibility friendly content.
Note: While these page types are 'out of the box' accessible, any further editing or configuration you make has the potential to change the accessibility standards of the page. For this reason, we also do recommend that you follow accessibility guidelines continuously throughout your building process. For more information, see Best Practice: Creating accessible learning.
When adding pages in Elucidat, you'll see that these page types are marked with an accessibility icon to make them easy to identify: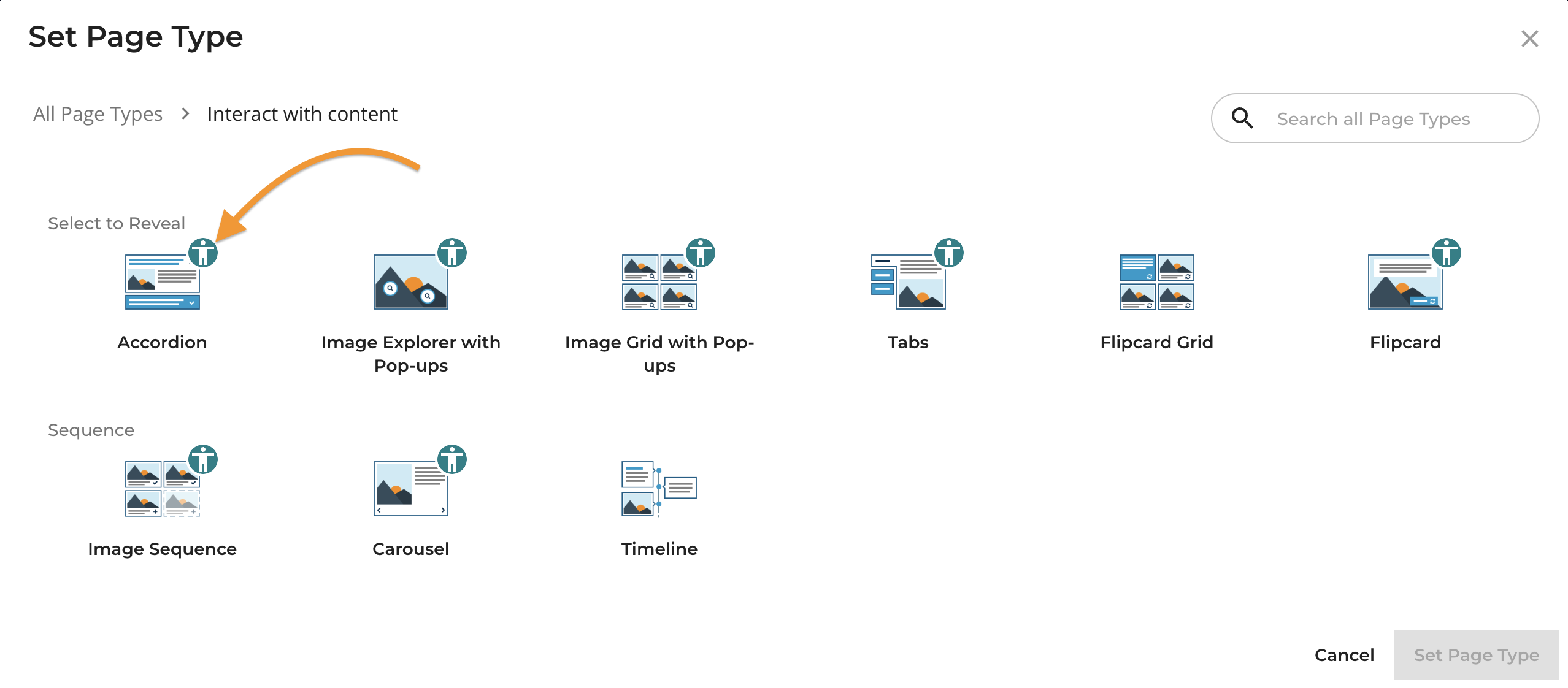 Here is a full list of accessible page types:
Menu
Image Grid Menu
Image Grid Menu with Popups
Image Grid Menu with Overlay
Image Explorer Menu
Image Explorer Menu with Tooltip
Present information
Text and Image Left
Text and Image Right
Title Page
Interact with content
Accordion
Image Explorer with Pop-ups
Image Grid with Pop-ups
Tabs
Flipcard
Image Sequence
Carousel
Questions and results
Text Answer with Generic Feedback
Text Answer with Individual Feedback
Image Answer with Generic Feedback
Image Answer with Individual Feedback
Image Explorer with Generic Feedback
Image Explorer with Individual Feedback
Text Answer Multiple Choice
Image Answer Multiple Choice
Sortable Image Cards
Feedback Graph
Fill in the Blanks
Rating Scale