Alongside the vast library of Google Fonts that are available to use, you are also able to upload fonts that you own to use in your Styles.
We accept OTF, EOT, WOFF, SVG and TTF font files but for best results, we recommend using TTF where possible as it is the most common font format used by both Mac OS X and Windows platforms.
You'll need to ensure that you have the licence for the font that you upload. We can only provide support for fonts that have been obtained legitimately.
1. To upload a custom font to your Style, go to any one of your Projects and select Styles: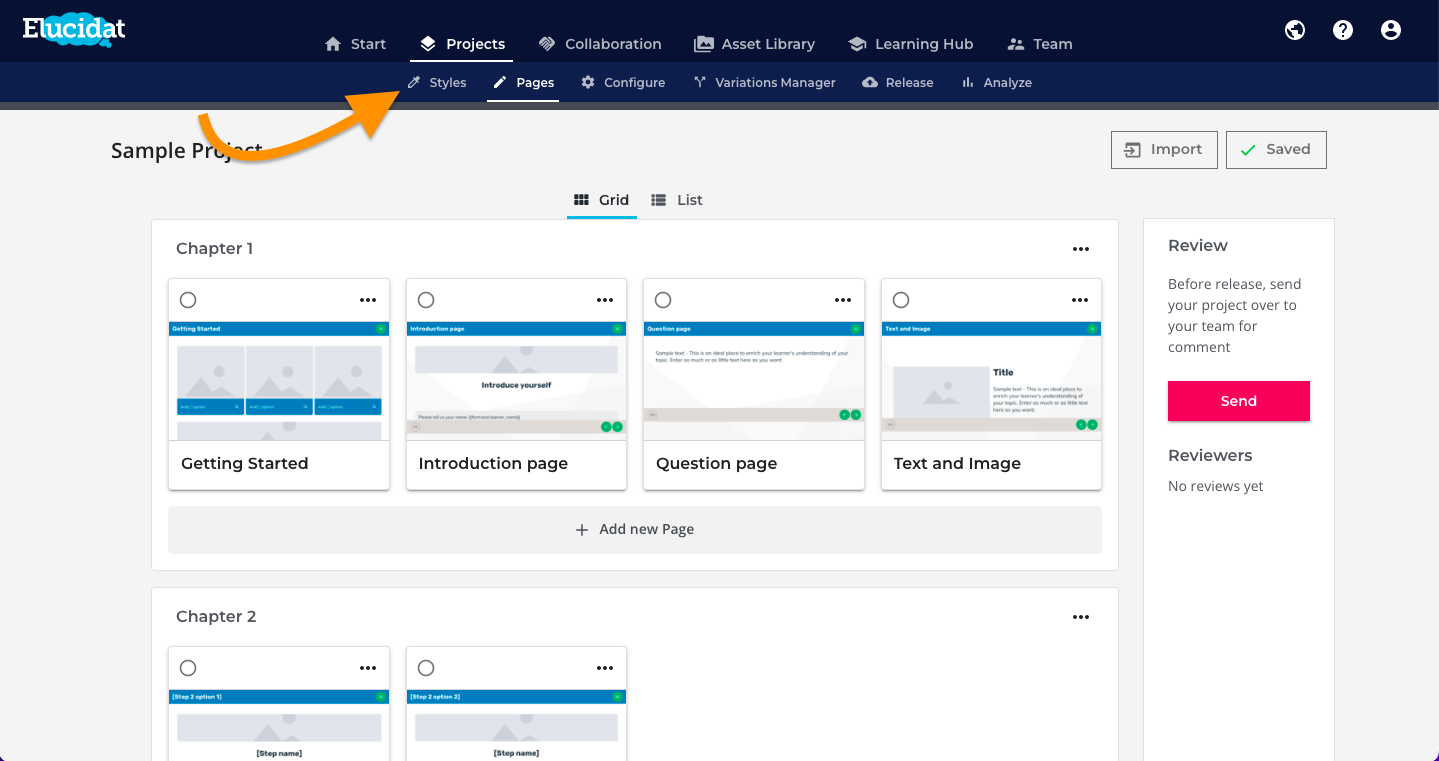 2. Then select Edit Style. You can do this for the Style that the current Project is using by selecting the Edit Style button under the Applied brand style heading.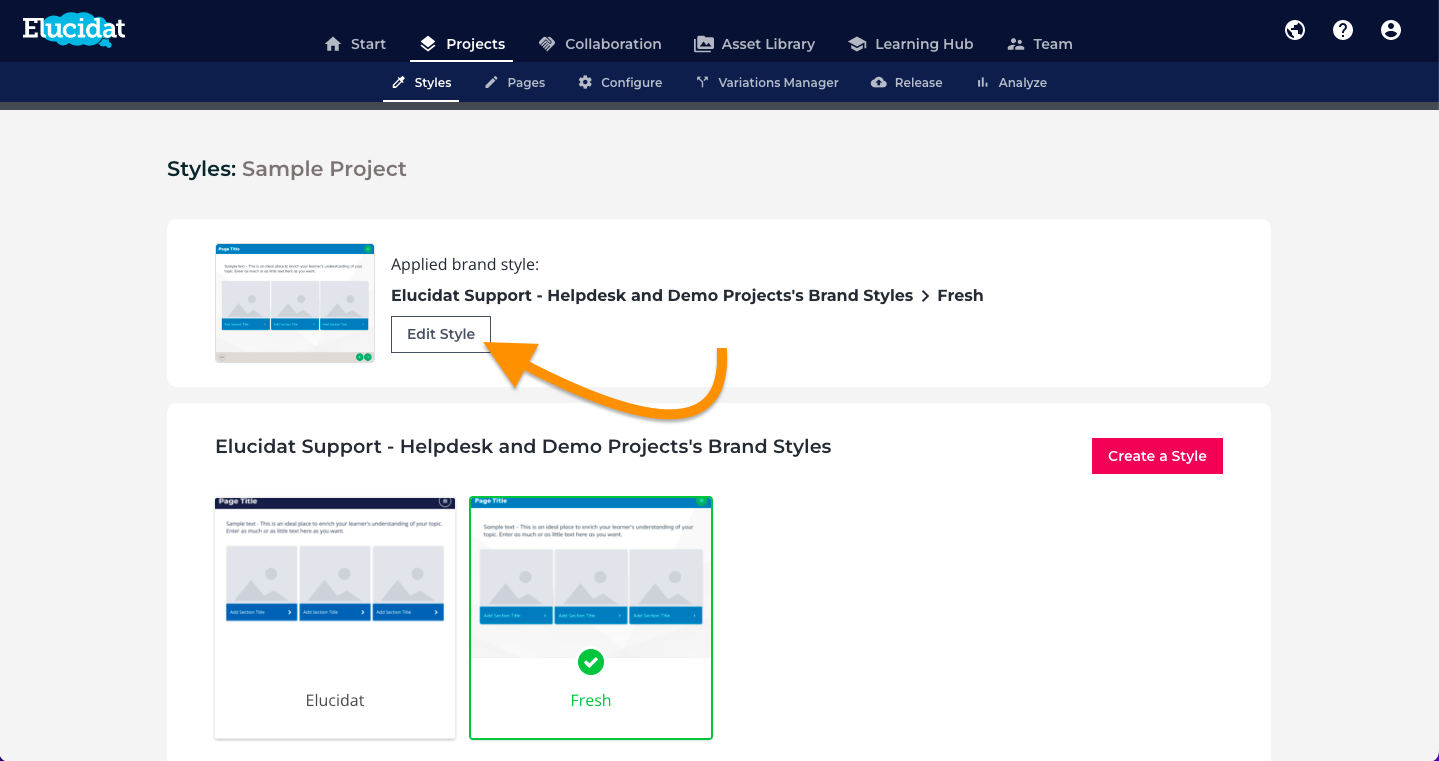 Or you can select a different Style to edit by scrolling down to your other Styles and selecting Edit Style for the Style you'd like to edit: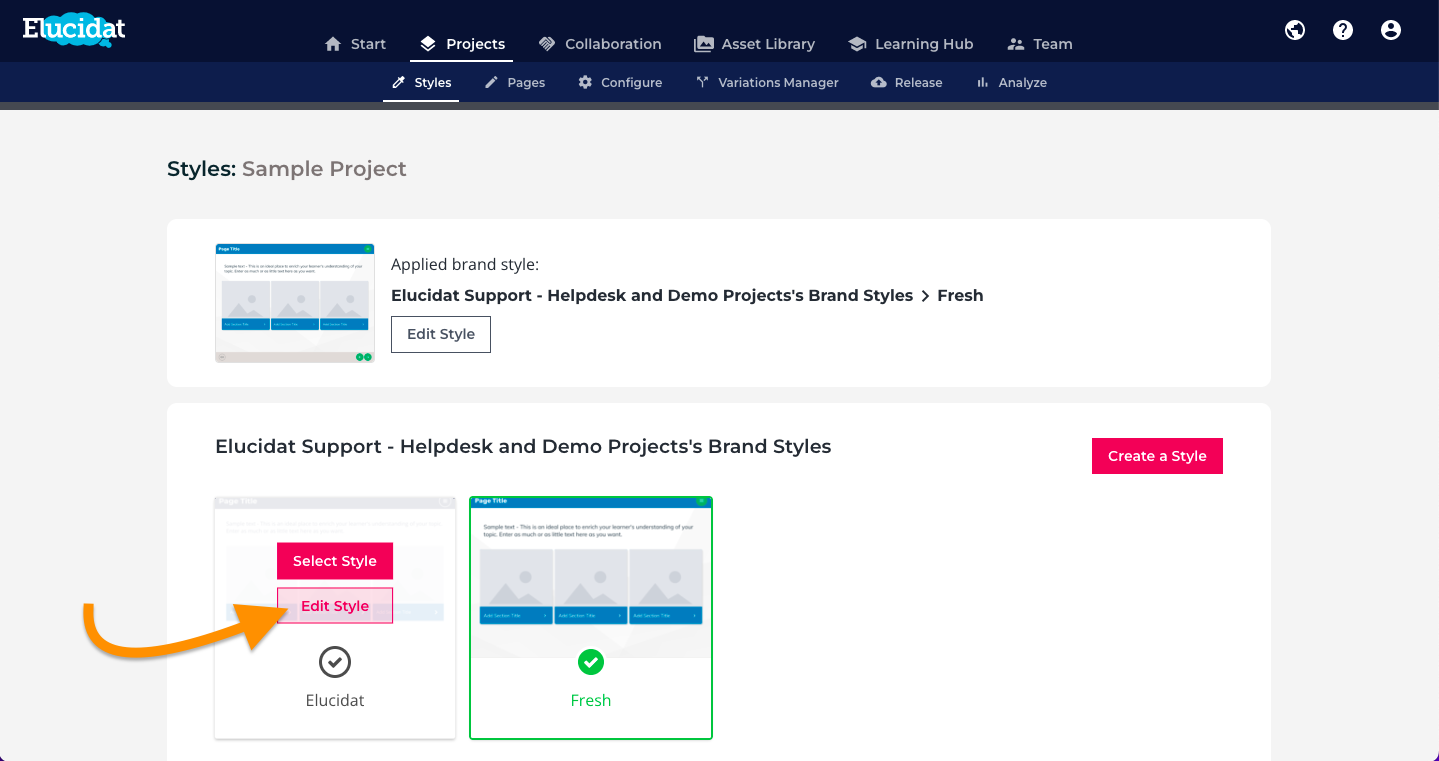 3. When you open the Style editor, you'll land in the Basic tab: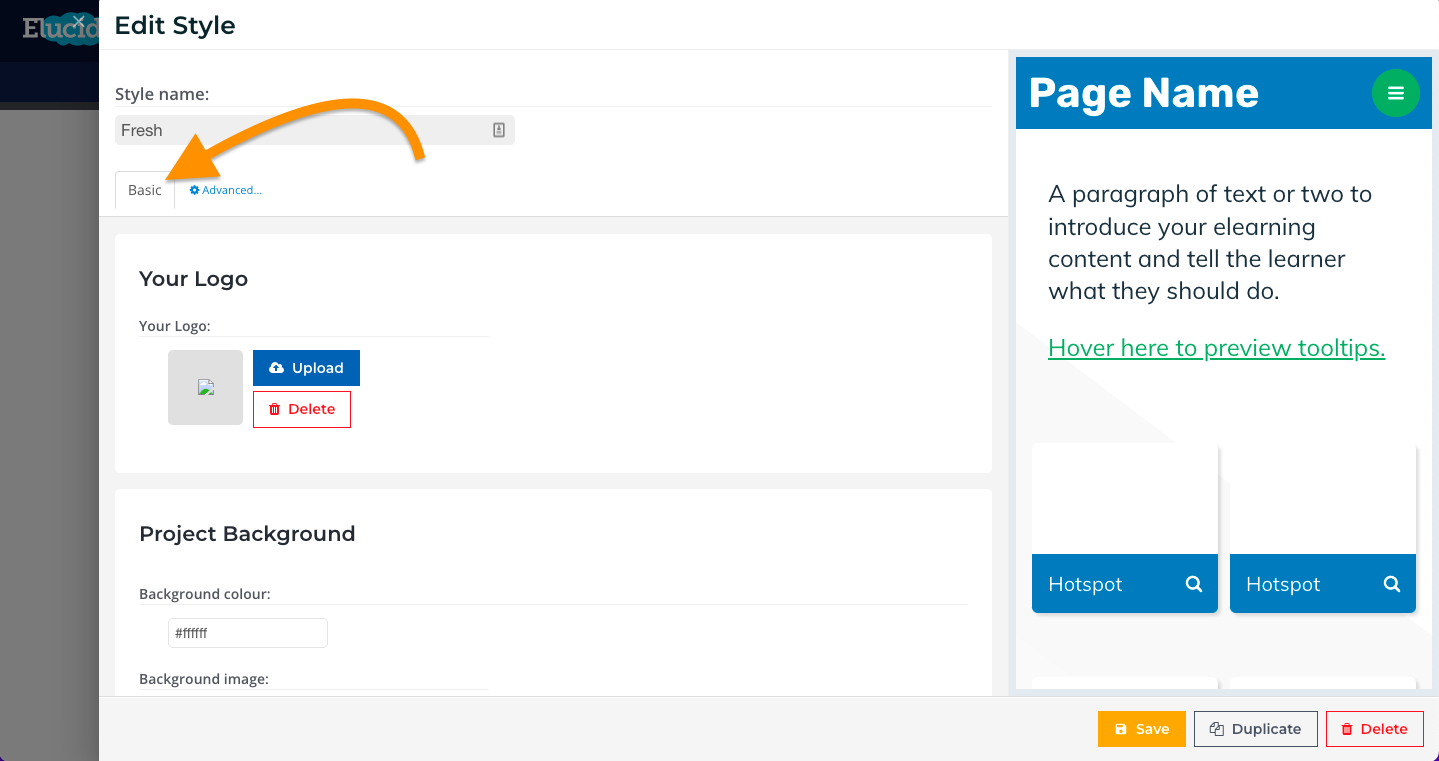 4. Scroll down to the Typography section: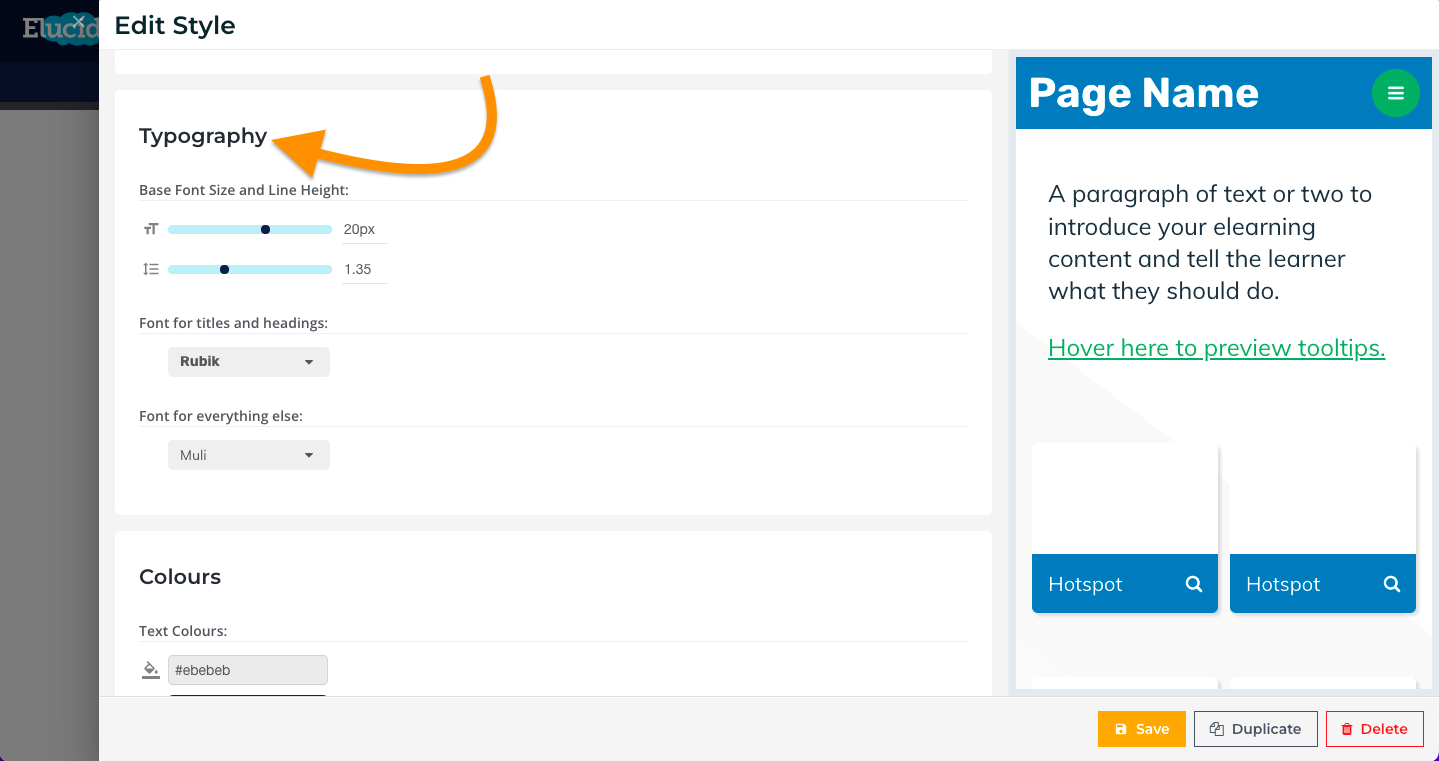 5. You'll see two drop down menus where the font can be set.
Font for titles and headings will apply the selected font to all text using title or heading formatting.
Font for everything else will apply the selected font to all other text in your Project: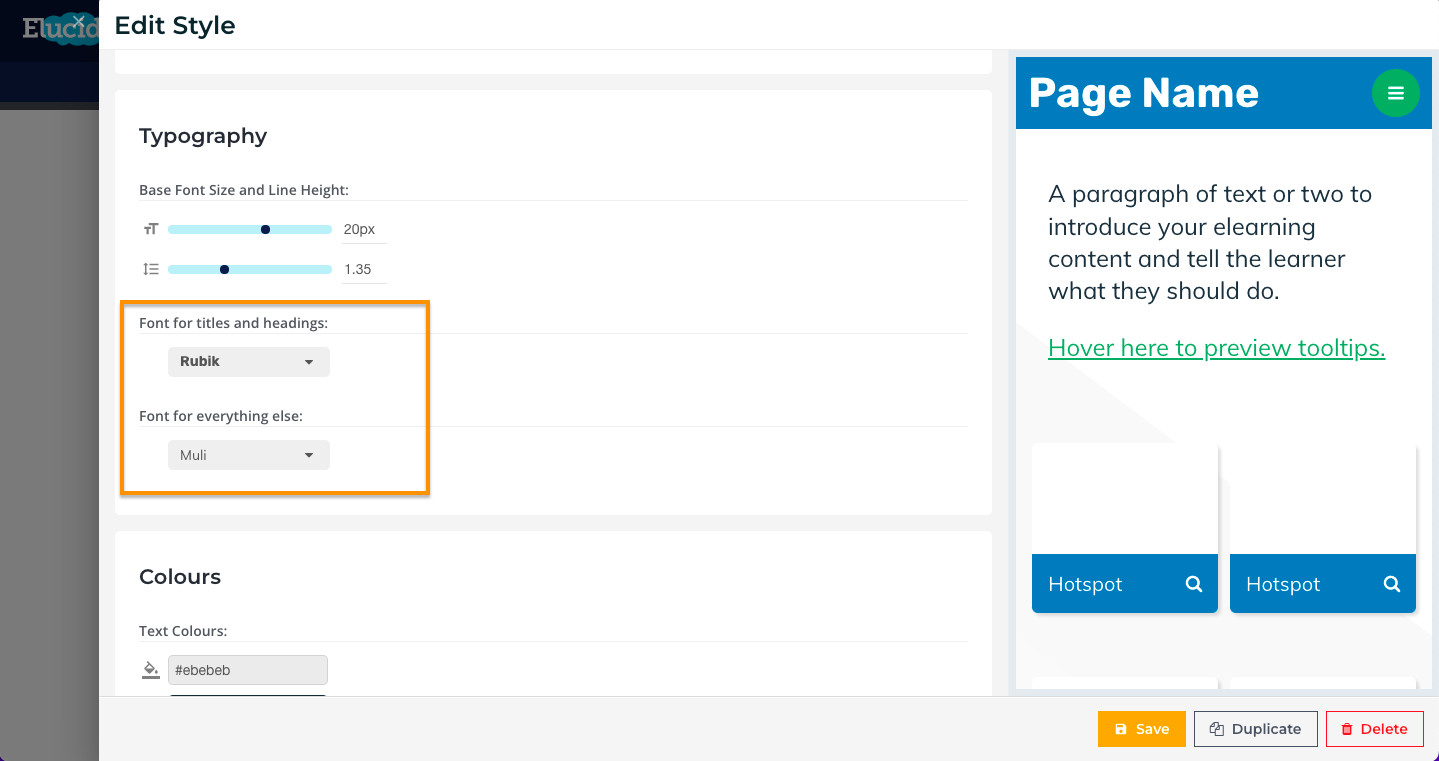 6. Select Your Fonts: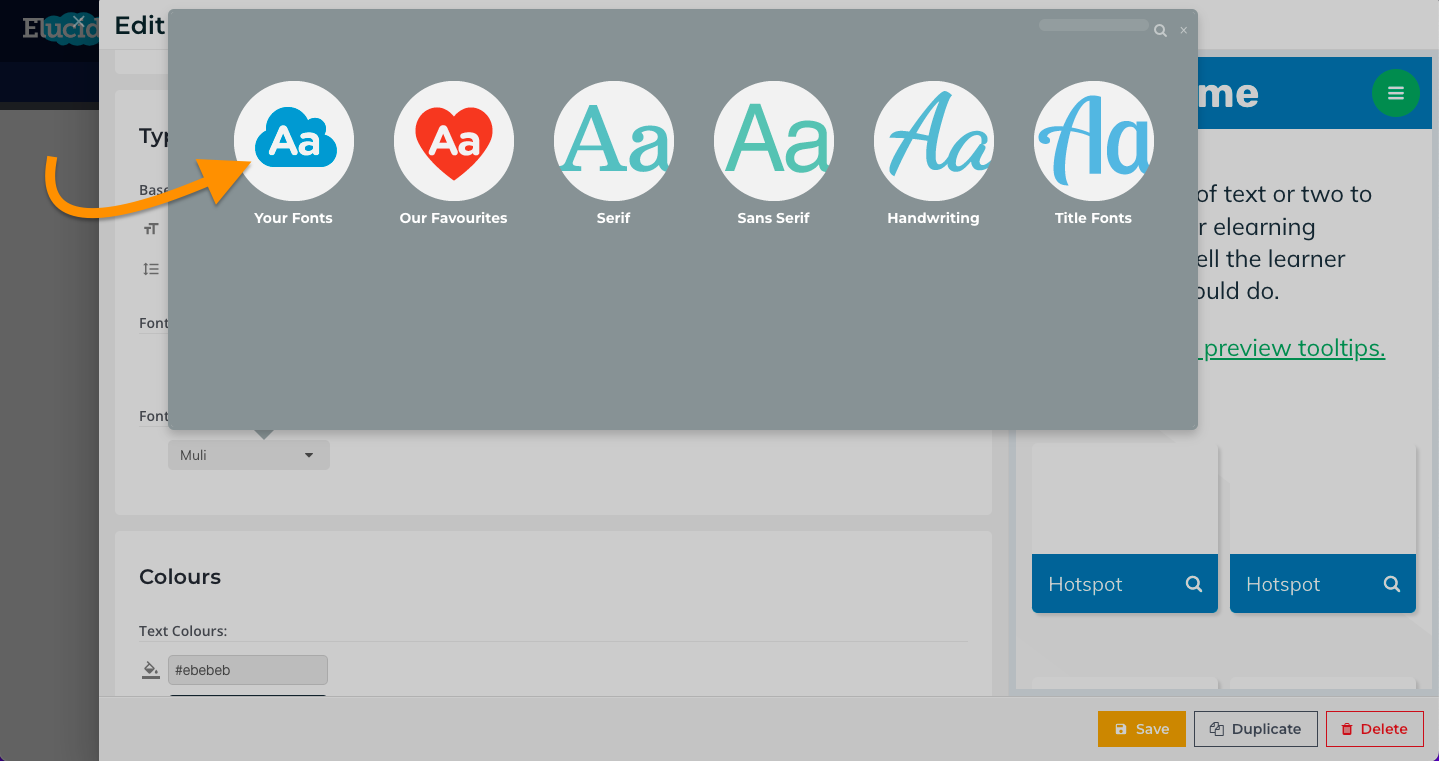 7. You can then drag and drop your font files on to the Drop fonts here to upload area: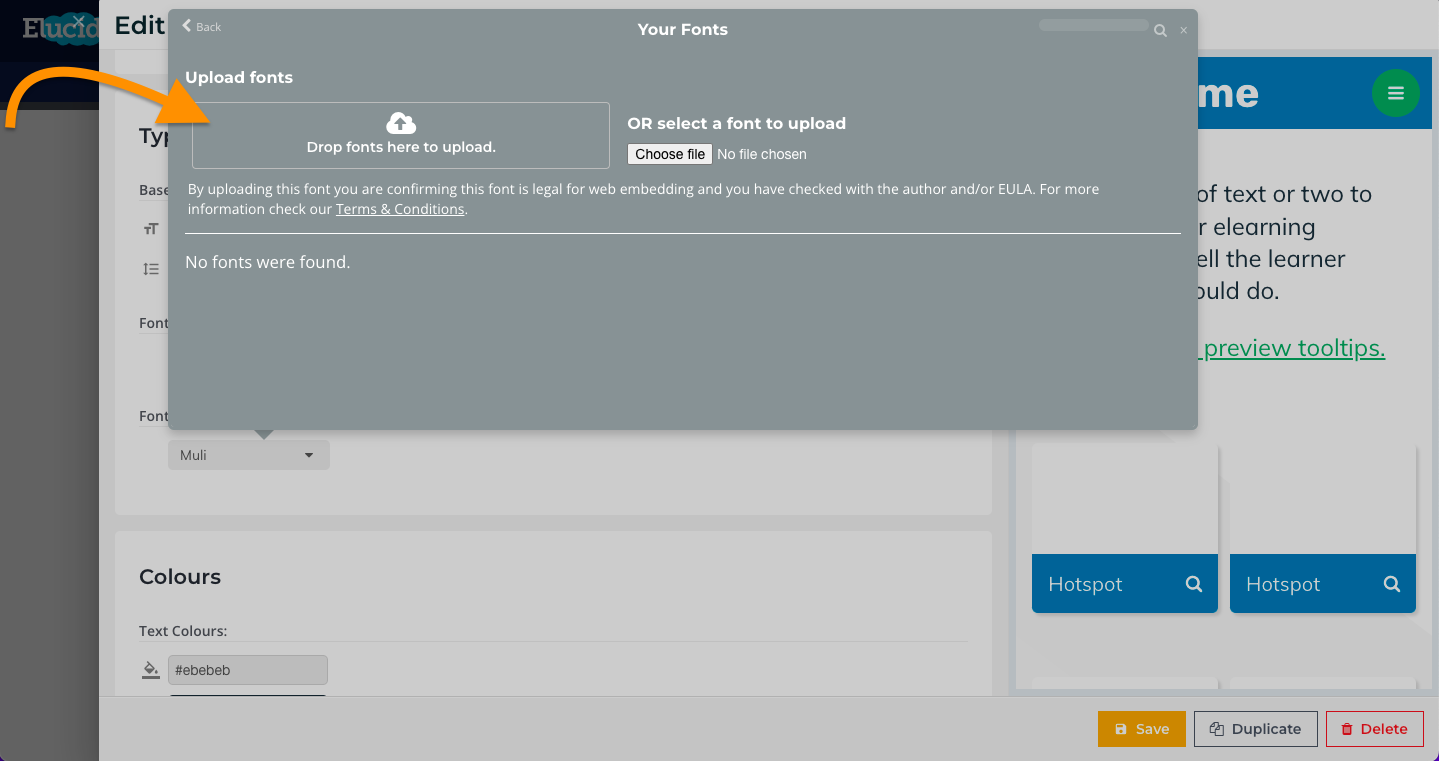 8. Or choose a font from your files by using Choose file: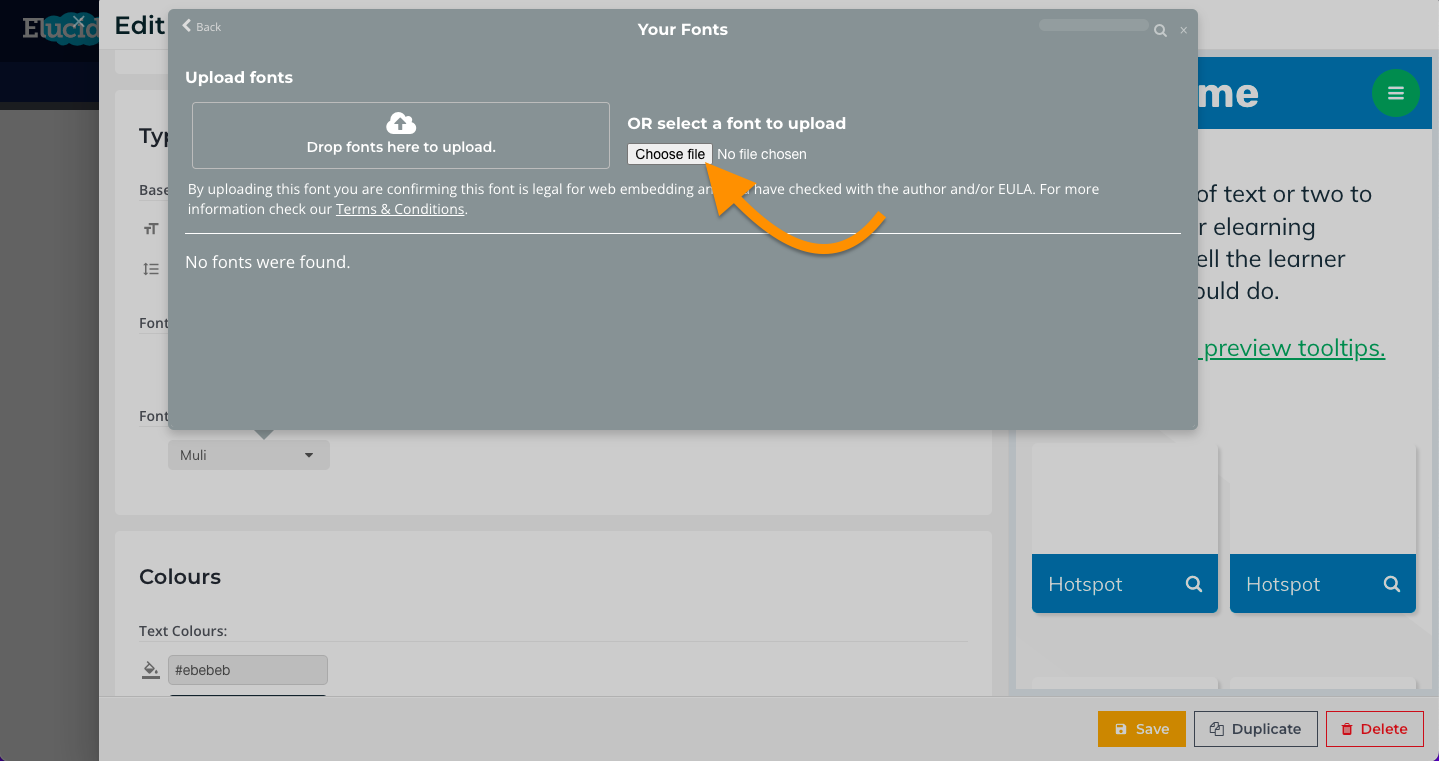 Once that font has been uploaded, it will be available to use for all of your Styles and Projects across your account.
Note: To get the most out of your font in Elucidat, we recommend avoiding uploading fonts in specific weights or formats. Instead, we recommended uploading the font in a neutral medium weight so that the desired formatting can be applied using Elucidat's text editor as needed.