Styles are best used as the primary method of styling your Projects.
They allow you to create a blueprint that your current and future Projects can use, so you can begin creating without having to worry about styling the Project manually as you go.
A single Style can be applied to multiple Projects. This means that if there are any changes to your branding, you can update this in your Style. All projects which use that Style will then inherit those updates.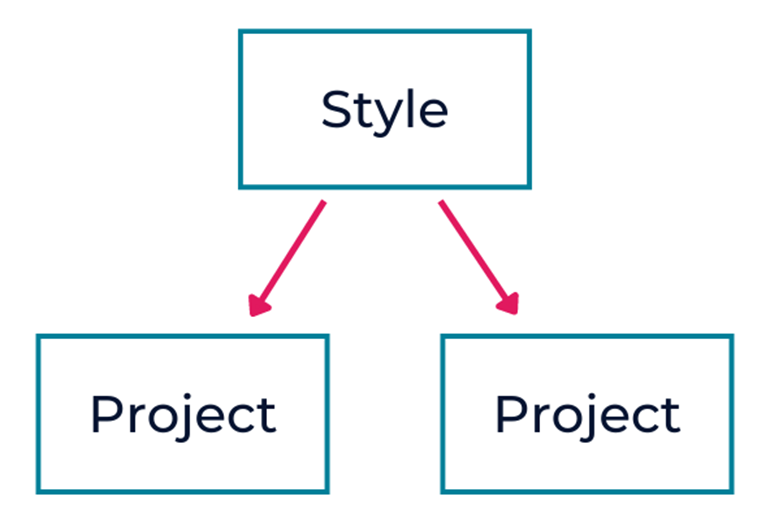 You can also make styling changes directly in a Project – but this is best reserved for when you need to make one-off changes or tweaks. This is because making direct styling changes in your Project will override the setting applied in the Style, and the part you've edited will no longer respond to any future changes made in the Style.
Caution: Once a part's connection to the Style has been disconnected, there's no way to restore it.