The Styles area in Elucidat allows you to create a single Style which can be used as a basis for multiple Projects.

You can choose from existing Styles to use as your own, duplicate and edit one of these as a basis to build out your own Style, or create a Style from scratch using our Styles wizard.

Why create a Style?
The purpose of creating a Style is to enable you to make your style changes on a global level, so you can apply them to one or more Projects at the same time. This not only saves you from having to make multiple changes manually within a Project to reflect your brand, but also prevents design inconsistencies within your Project and is easier to change later.
In the Styles area you can see all the Styles currently available to you, as well as the one being used by your Project: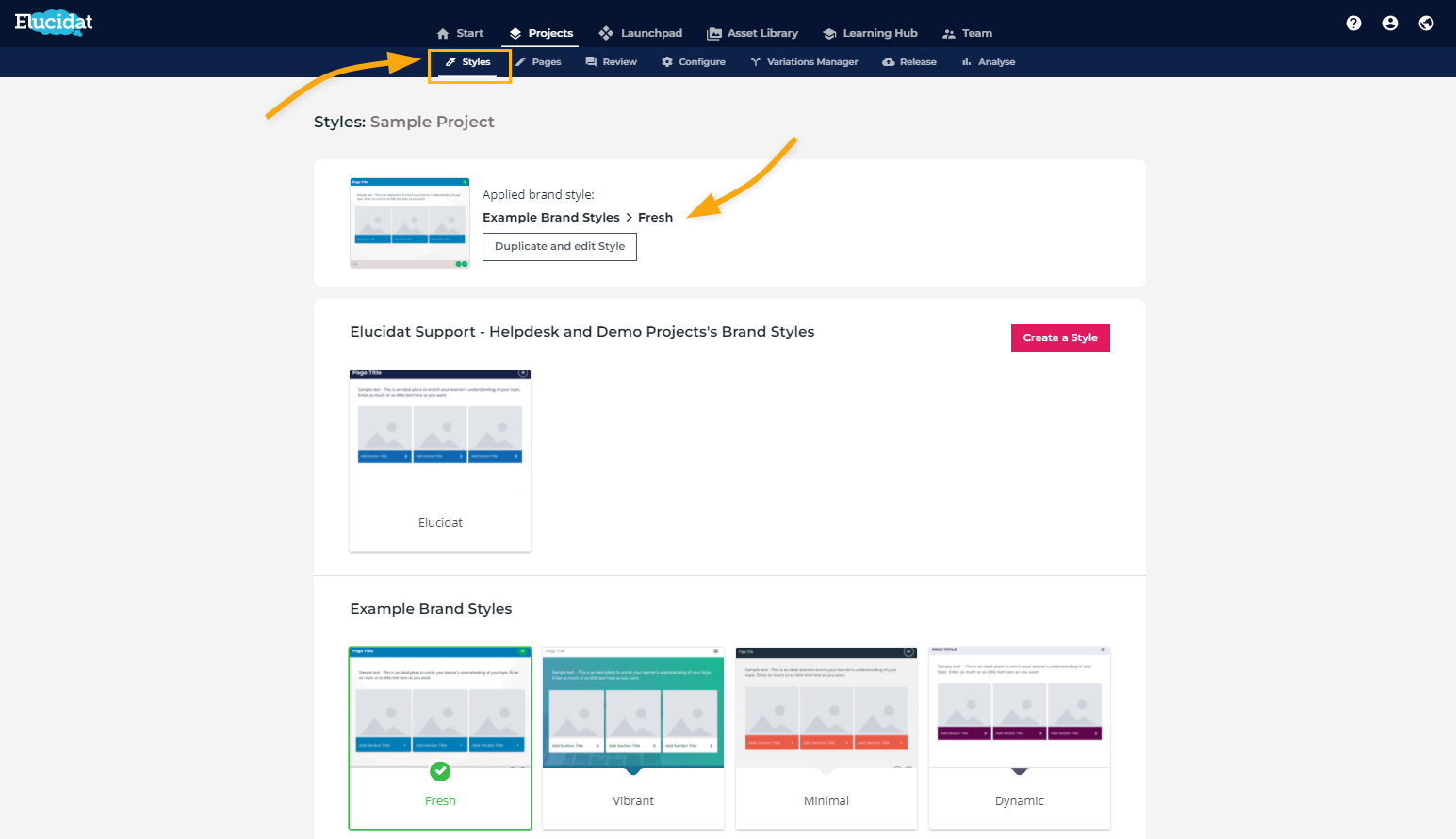 You can either duplicate an existing stylesheet and make some changes to make it your own, or create a whole new Style from scratch.
When you save a Style, you'll be asked if you want to save it for just the project you're in, or for all projects which are using that style - enabling you to change the look & feel of multiple projects at once.
Once you have set up your core look and feel, that Style can then be used across as many projects as you like. You can set up different styles for different projects, or even release the same project content multiple times using different styles.
The Styles wizard
Our Styles wizard will take you through the core elements of creating your brand image.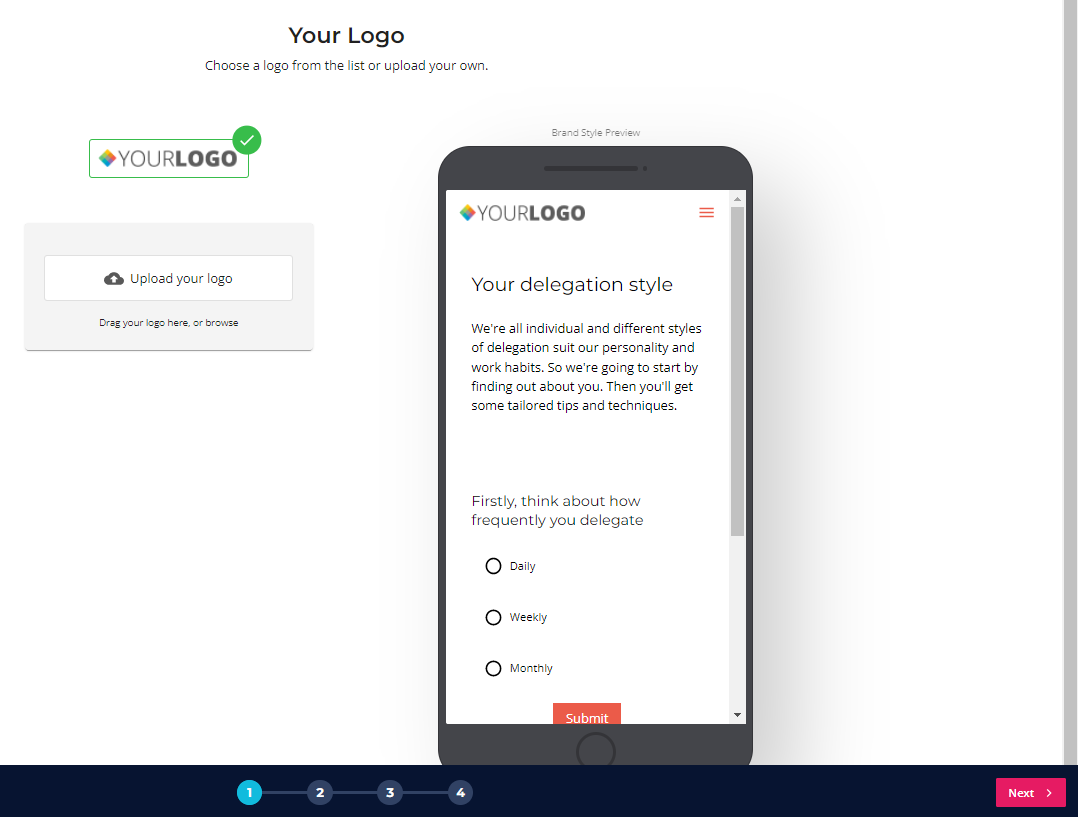 It'll help you in getting the basics right – such as showing where the legibility of the colours you choose meet accessibility guidelines: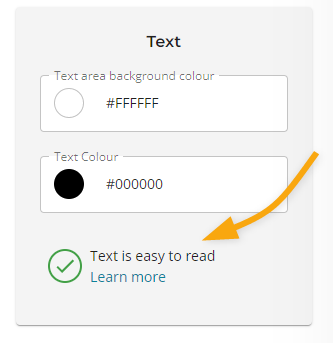 Fine tuning your Style
If you want to make more detailed modifications to your Style, you can access more options by selecting Edit Style from the Styles page: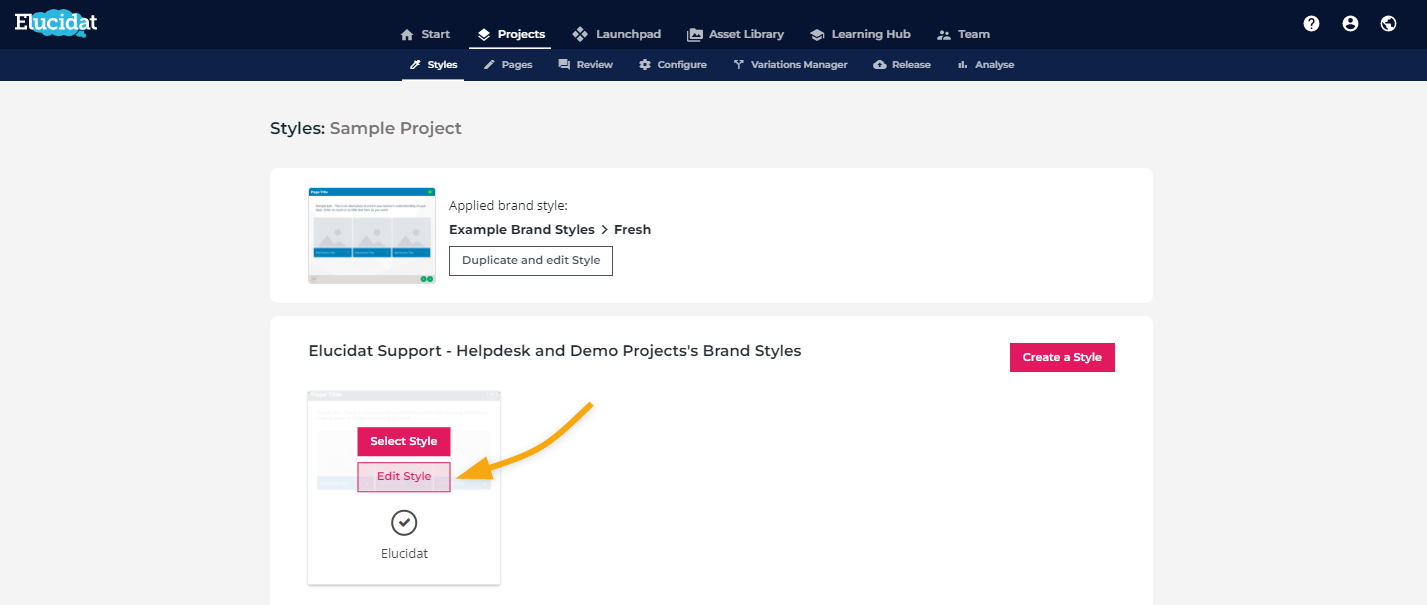 This will open the Edit Style page where you can make more changes choosing from the tabbed options: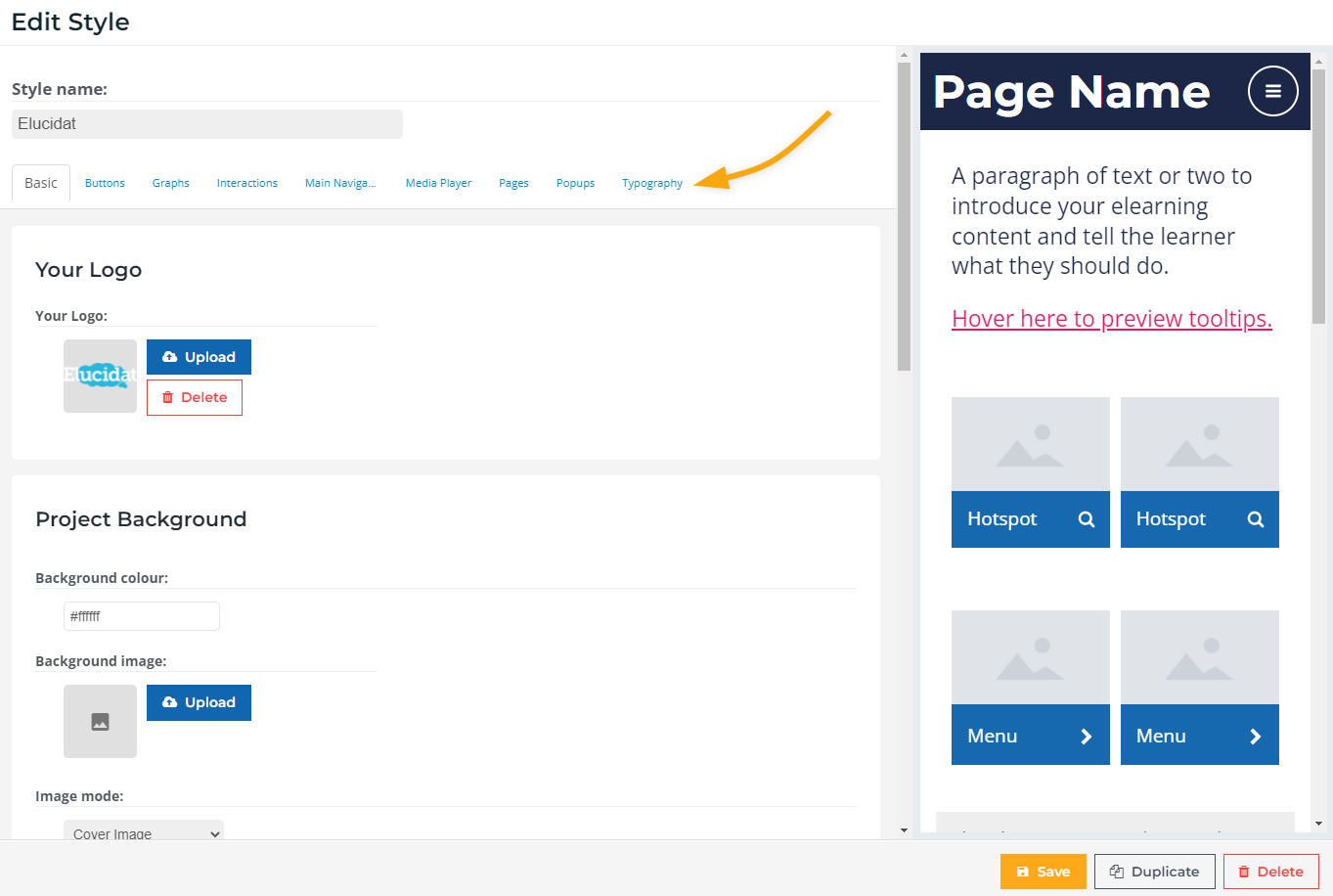 We'd advise that you take some time to get familiar with the options for what you can change at a global level before carrying out any edits to the look and feel in Author view. It'll help save you time and allow you to really reflect your brand!