You may want to add images inline with your text rather than in a separate image element, or you may want to add images but don't have Layout permissions. If you need to add images into a text box, this can be done with the text formatting toolbar.
To add an image to text
1. To start adding images into text click anywhere inside the text box to enable it for editing. You will see the text formatting toolbar appear above the text box. Select Insert and then Images from the dropdown list: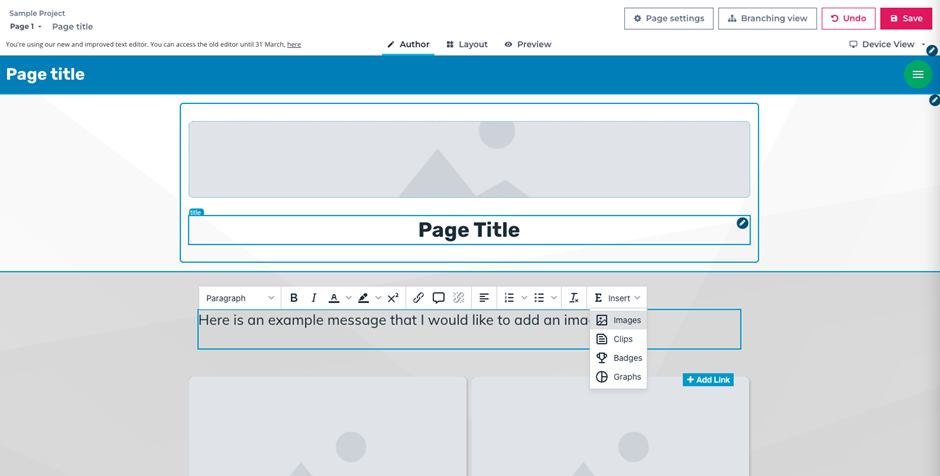 2. Select where you would like to retrieve the image from. You can either upload an image directly or select From Library to open your Asset Library.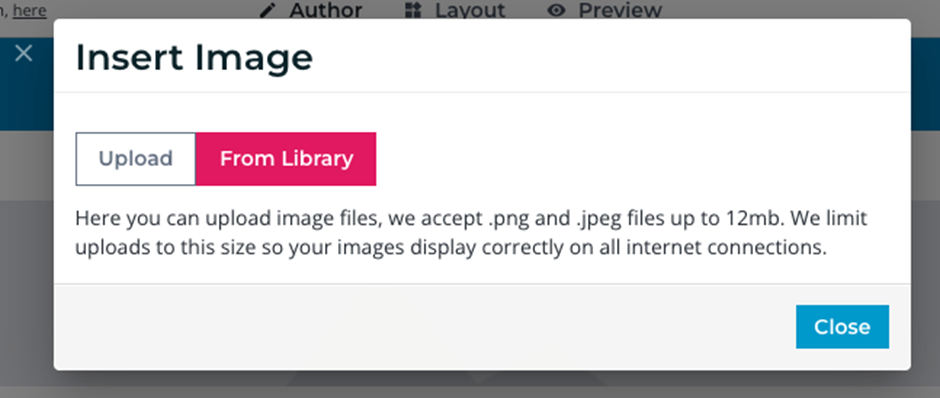 3. The image will appear inside the text box. If you wish to move its position in the text box, you can drag and drop it where you'd like it to be. Once your image has been added to your text box, you can resize it by dragging any of the four corners of the image.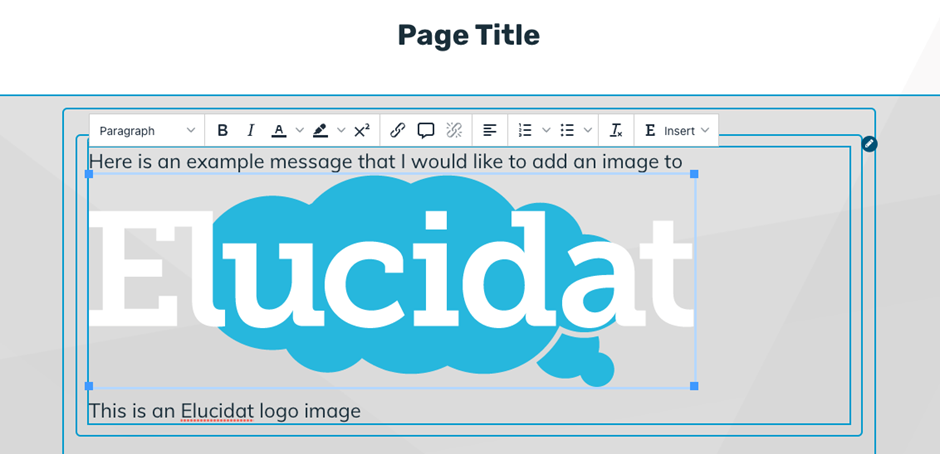 You can also use the text formatting toolbar to align the image or add a link to it. See Feature Focus: Working with the text formatting toolbar for more information about how to do this.