Using a video in your course is a great way to provide information to your learners that would otherwise detract from the flow of the course. Videos can be used for a variety of different reasons; these include videos specific to your Project such as tutorials on how to use a piece of equipment, or videos that widen a learners understanding on a topic.
In Elucidat, there are several ways to add video content to your courses - one of these is to upload your own video content.
You can upload videos in several ways. They can either be uploaded directly to a video player in your course as and when they're needed, or if you'd like to use a video in the future or upload several videos at once, you can upload your videos to your Asset Library.
In order to add video to your course, you must first add a video player to your page. You can find out more about how to add a video player to your course in Adding a video player.
Note: MP4 and MOV files up to 2GB in size can be uploaded to the video player and Asset Library.
Uploading a video to your Project
1. To add a video to your Project, open a page which contains a video player.
2. Open the page in Author.
3. Select the Edit menu at the top right corner of the player: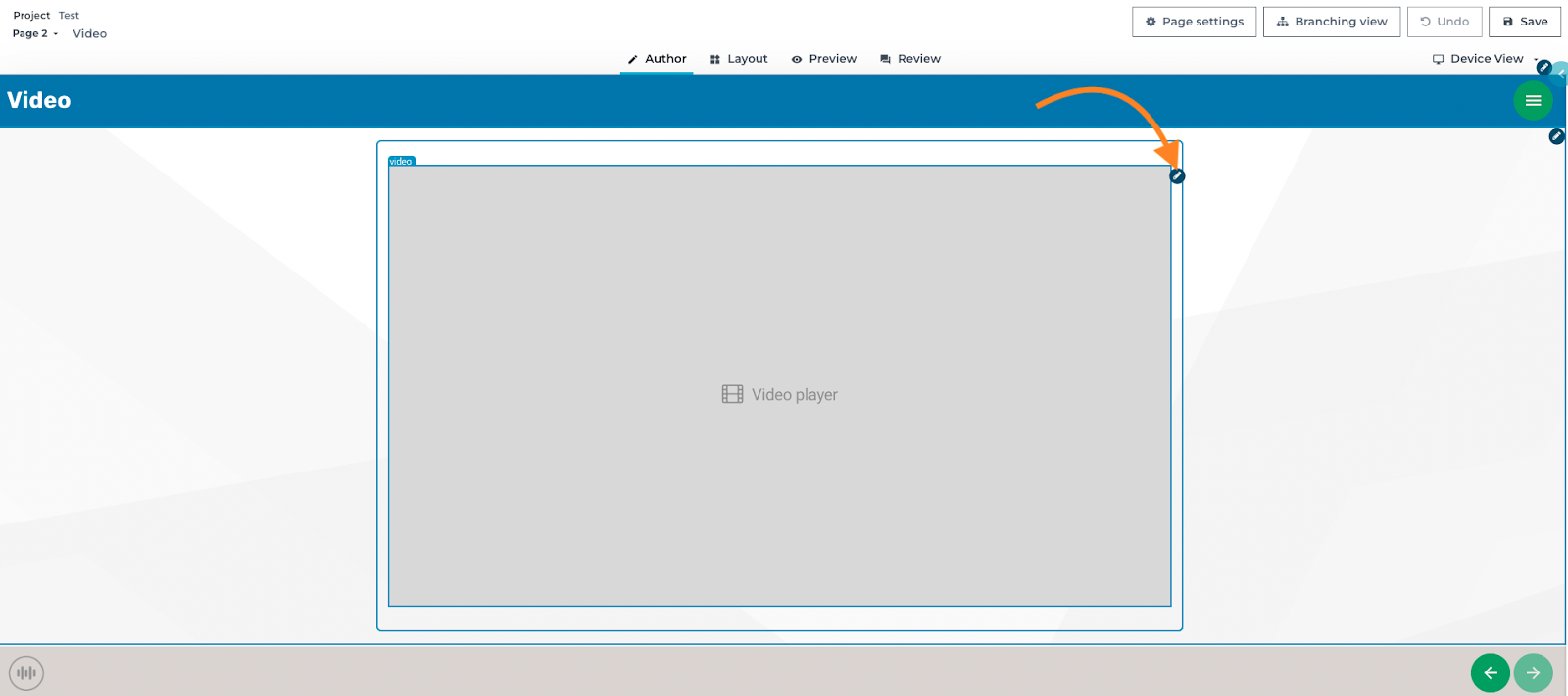 4. Select Video.
5. Select Upload to select a video from your files:
6. Once your video has been uploaded, it will begin processing to ensure that it plays well across different devices and internet speeds. You'll see a Video processing message appear in the video player while the video is processing:

It is safe to save your changes and continue authoring while the video is processing. Processing should not take more than a few minutes depending on the size of the video. 
You may need to reload the page in order to refresh the video container's display. If the 'Video processing' message remains after a refresh, wait a few minutes and try again as it is likely that the video has not finished processing.
Uploading a video to the Asset Library
1. Go to the Asset Library: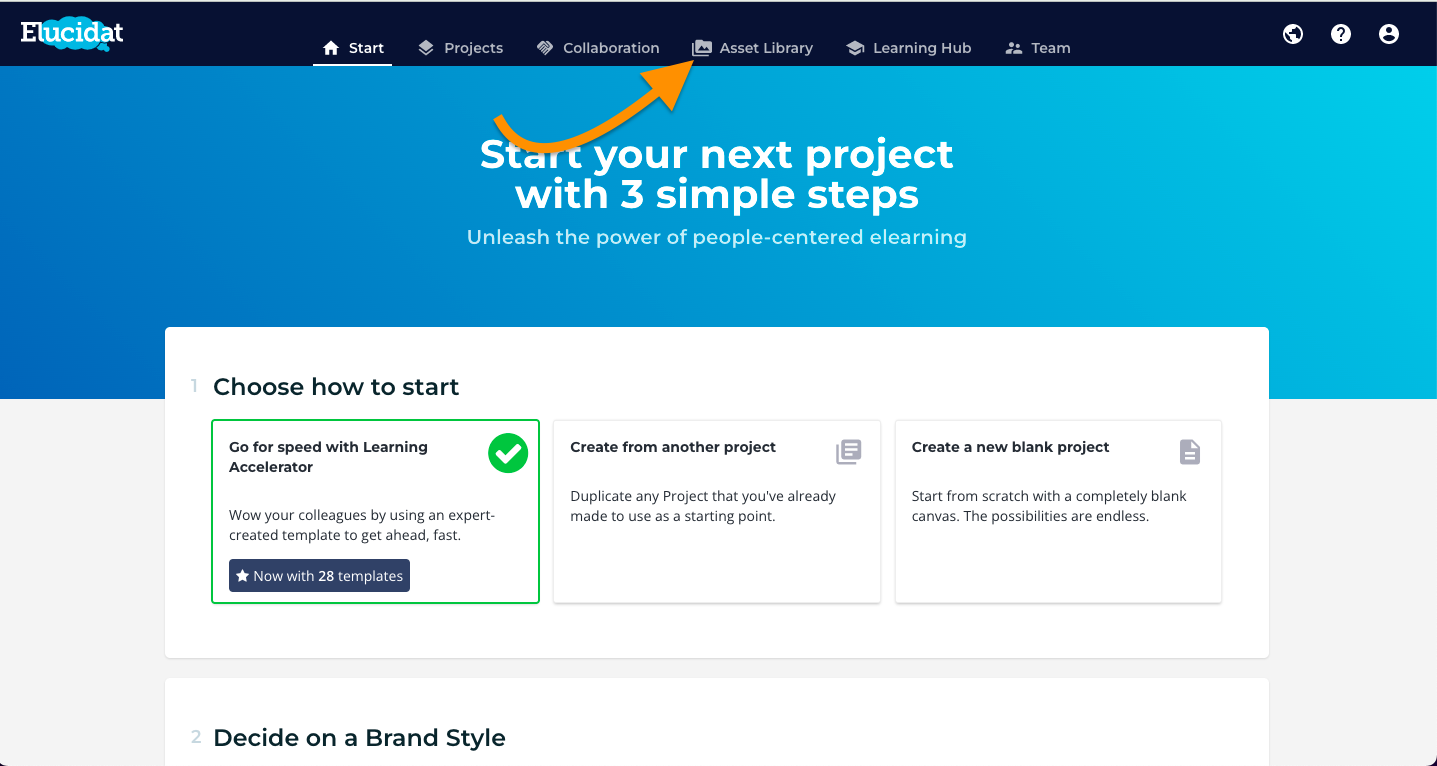 2. Select Upload: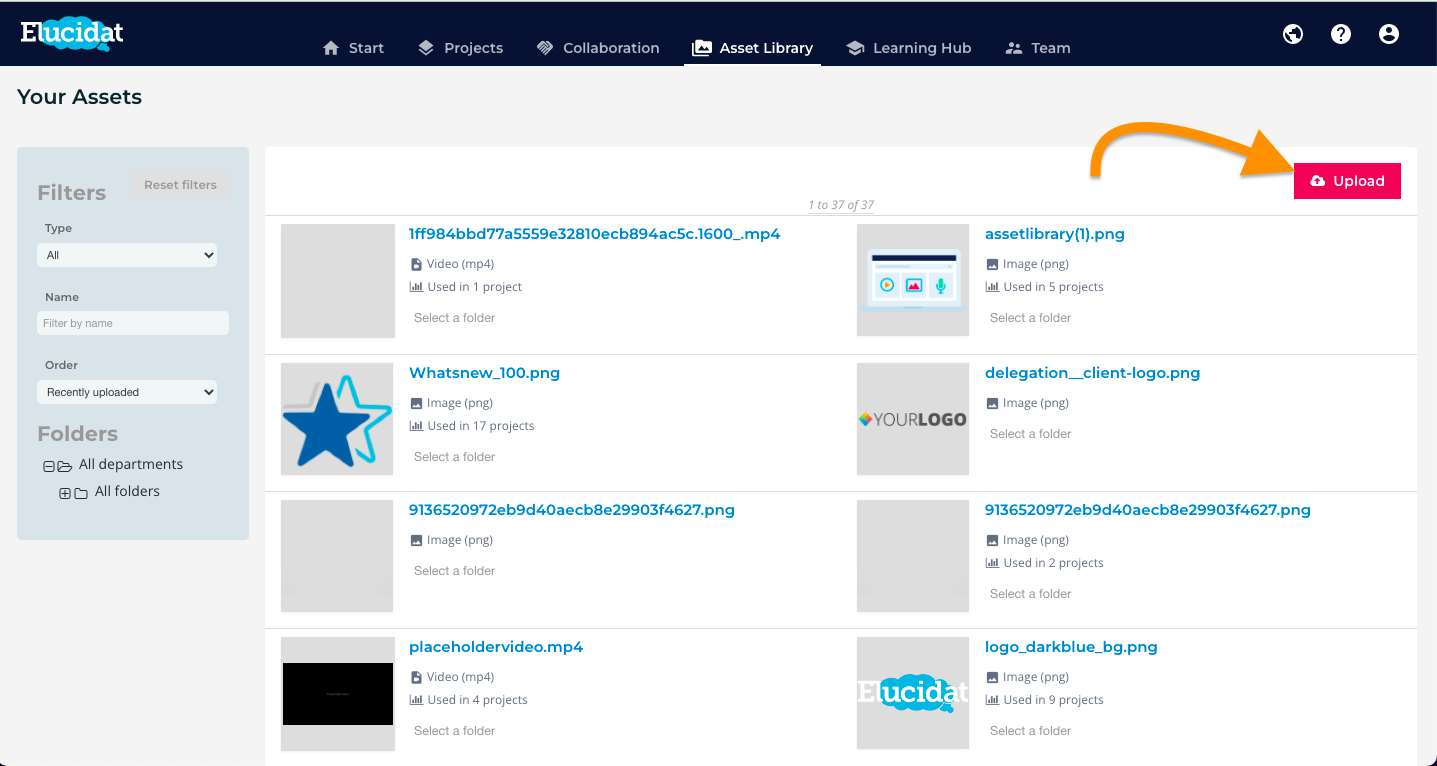 3. Choose the video file(s) you'd like to upload from your files. You can upload more than one video at a time if you wish.
Tip: Uploading a video to a Project also adds that video to your Asset Library, meaning the video can then be re-used in other courses without having to be re-uploaded.