The Score Summary element can be used to display the results of an assessment back to a user on a results page once the assessment has been completed.
Adding a Score Summary to a page
1. Open or create the page where you want the user to view their results after their assessment and decide where you want to add a Score Summary.
2. In Layout, select the Add here button in the location where you would like to add the Score Summary element: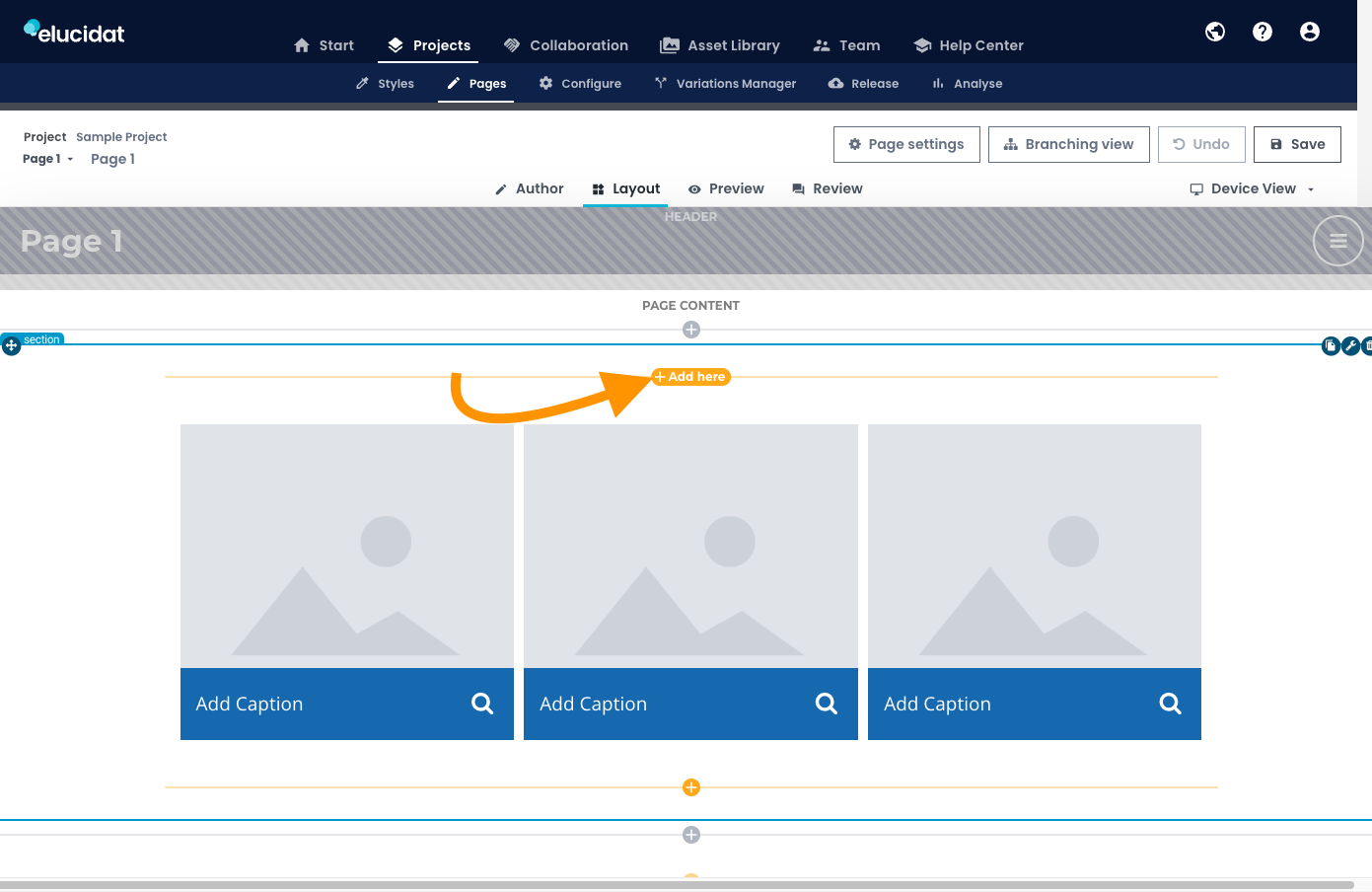 3. Select Questions and Results:

4. Select Results:

5. Select Score Summary:

6. The Score Summary element is now added to the page. Click the Save button to save the changes:
The Score Summary element is prebuilt functionality so it can't be edited, though the page you create will inherit the styling from your course. The Chapter Title and Page Title fields are automatically updated when viewing the summary in Preview.
The Chapter Title field will be updated by the first page in the chapters page name. The chapter will only display if the chapter contains at least one page set to be completed by a user submitting a score or user submitting a correct score.
The Page Title field consists of a list of all page names in the chapter where the page is set to complete by either a User submitting a score or User submitting a correct score.
In this example project of 5 questions based on capital cities:
The Score Summary will appear as in the following example when the quiz is taken in Preview or a release:
Caution: The page scores will only update in the Score Summary element if the Score Weighting for each question page is set as the default 50 in the Page Settings.