The Asset Library is a centralised repository for all of your media files that allows you to manage hundreds of assets.
Once you start uploading images, videos, and audio files to your Projects, these are automatically added to your Asset Library. You can also add files directly to the Asset Library for your users to use.
You can access the Asset Library by pressing the Asset Library button at the top of your interface: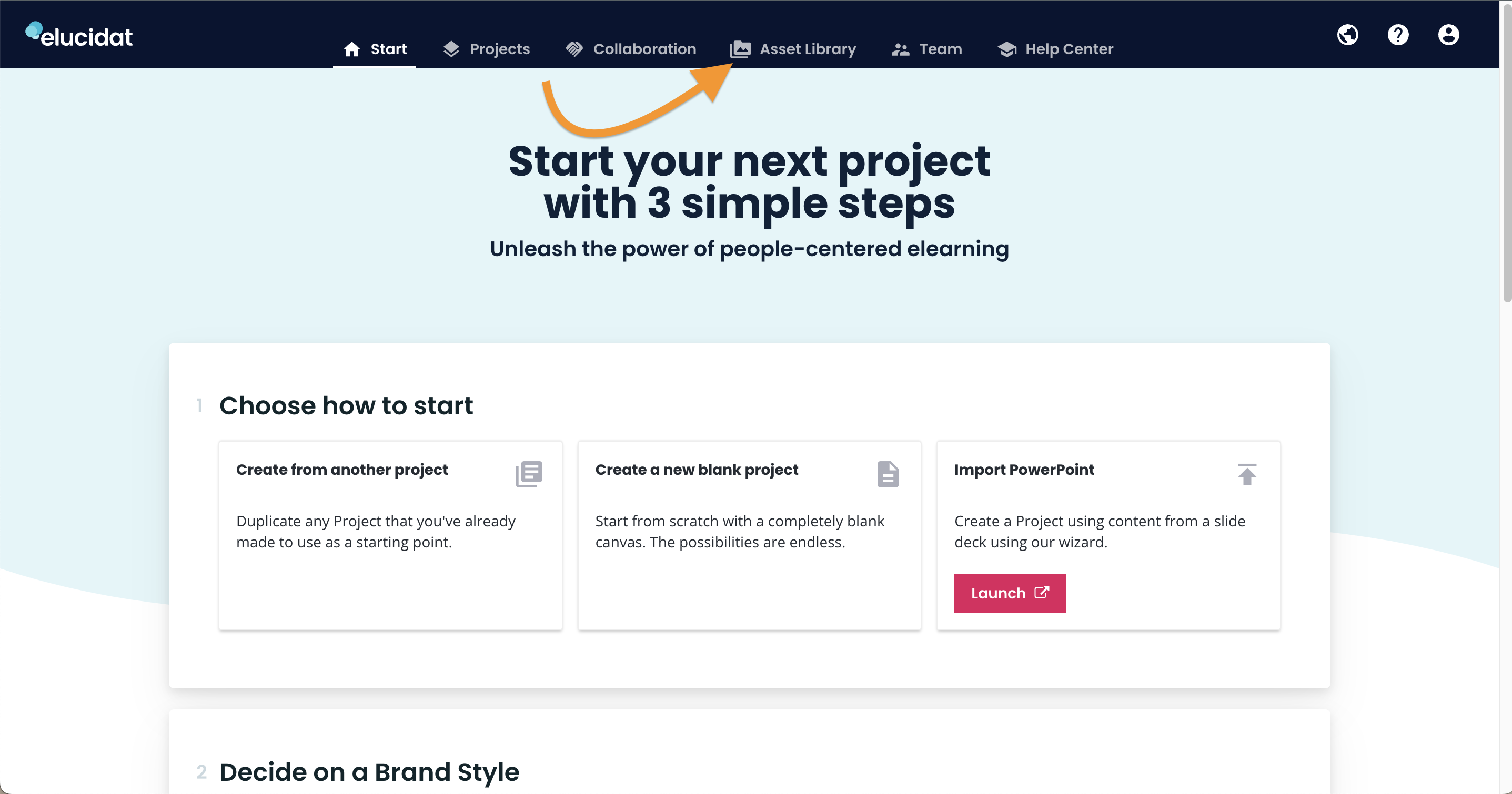 All users with access to the Asset Library can see all of the Assets that are in it, unless you have set permissions on particular folders within the library.
Searching the Asset library
The Filters box on the left hand side of the screen will allow you to search directly for your Asset by name, or by filtering for certain types of asset.
To carry out a new search, press Reset filters and then add new search text to the Name field.
It's a good idea to call your images names you will find useful when searching for them later on. You can also select an asset and enter information about it in the description box to give further context about the asset.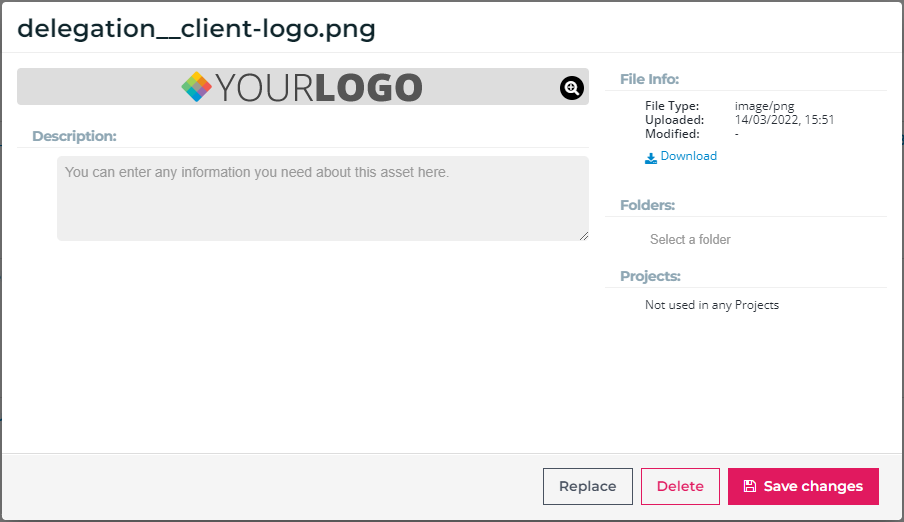 Note: We do not recommend that the Asset Library is used as the only repository of your content. Content is stored here so it can be easily accessed by your courses, but we recommend that you also keep any essential assets elsewhere on your own company's storage system. This means should you need to restore any assets, you can do this quickly.