You can help your learner celebrate their success by awarding them a Badge for their progress. Achievements allow you to load an icon or picture (known as a Badge) that indicates that your Learner has achieved a certain goal by reaching and completing a page.
Note: Badges are not stored between learner sessions.
Adding a Badge
1. To add a Badge to your Project, go to Page Settings: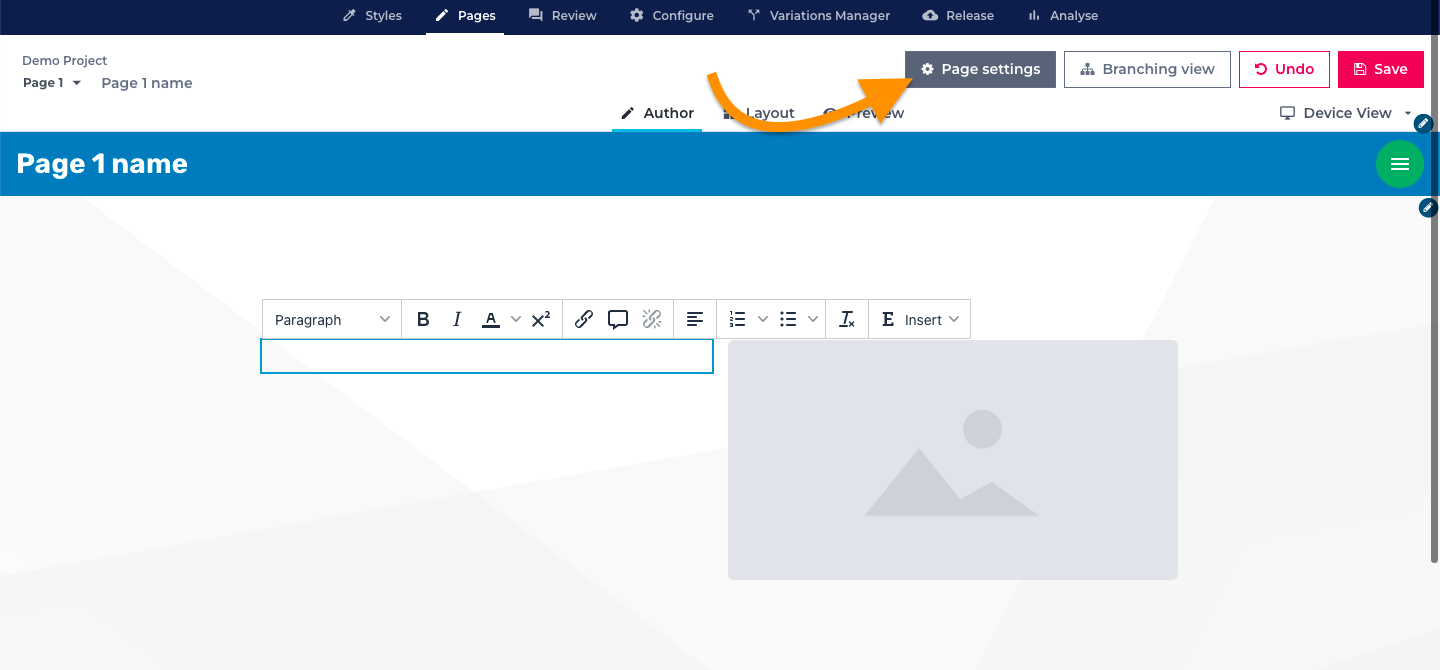 2. Then go to the Achievements tab:
3. You can choose from previously uploaded Badge images or preset icons under Choose a Badge to award when this page is completed: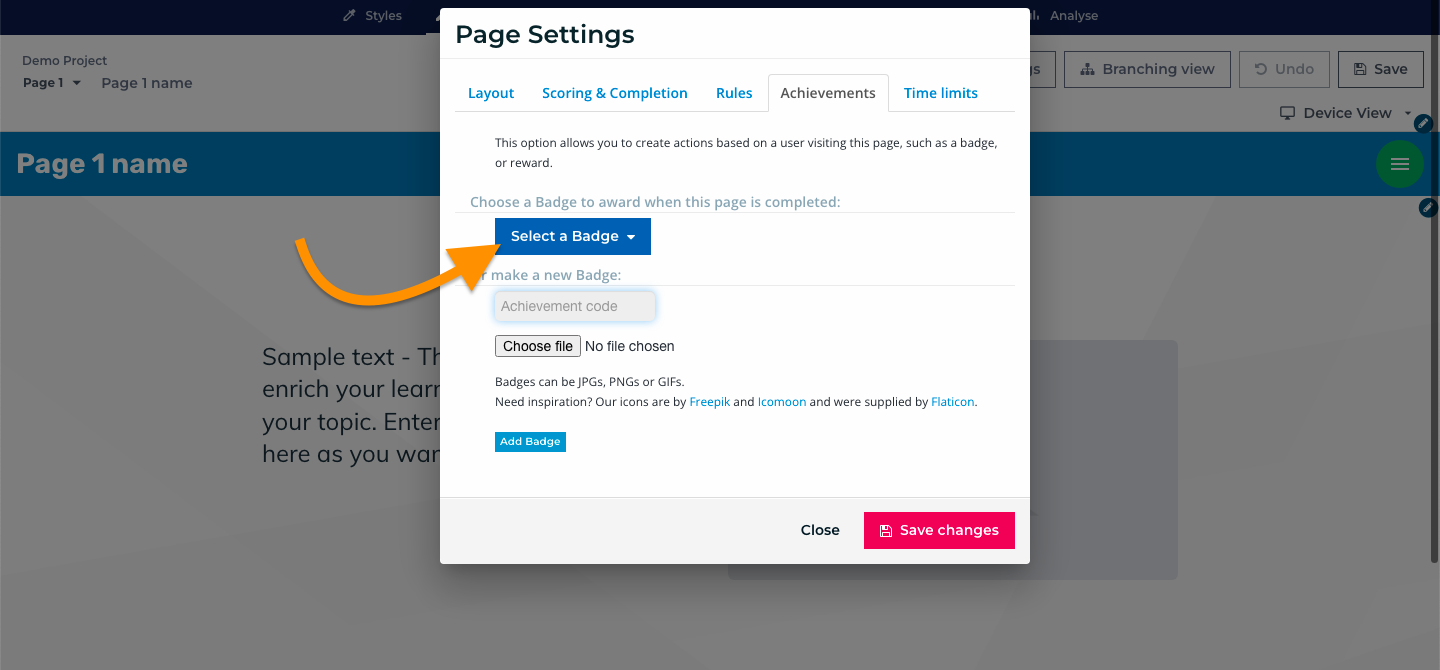 4. You can also make your own Badge under Or make a new Badge, where you can choose your own image. Enter a name, select the image to upload and then press Add badge: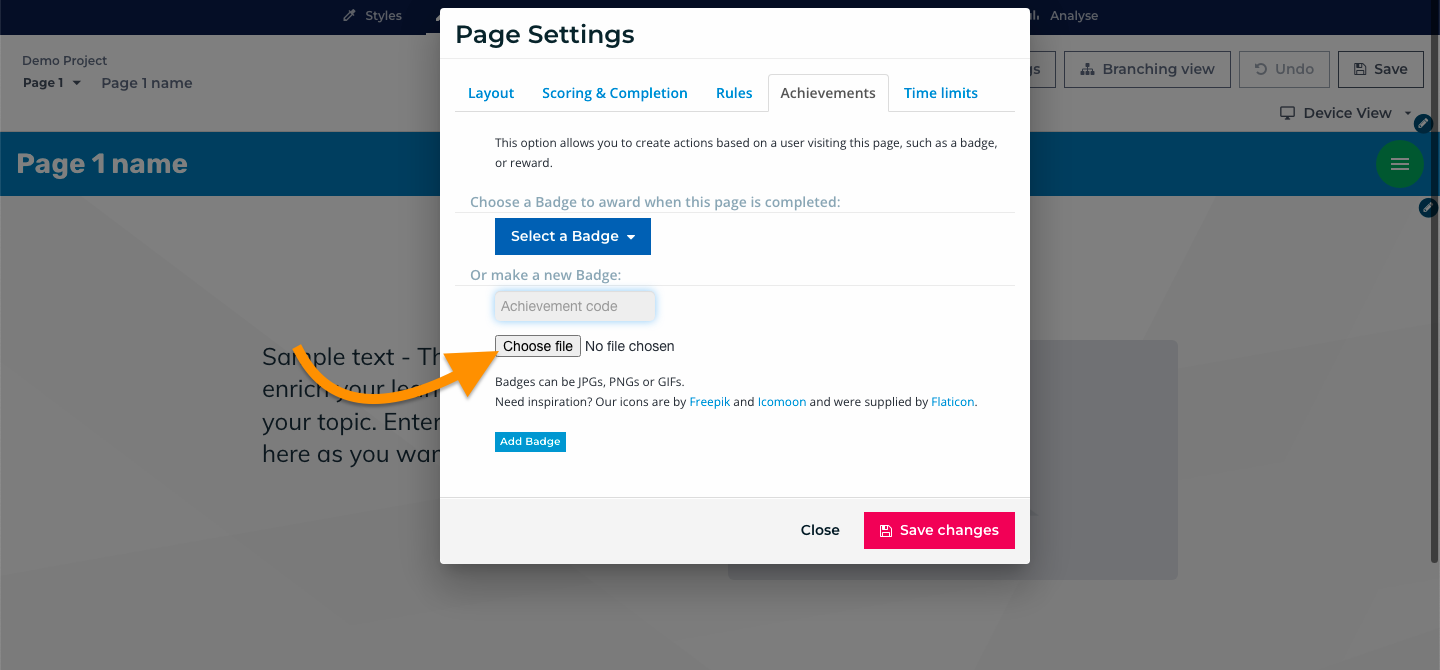 Once you have completed the steps above, your achievement will have been set up for this page, but it still needs to be added to the page so that it will be visible to the learner.
Click a text box to activate the text box for editing. The Text Formatting Toolbar will appear. From here you will be able to select the Badges button under the Insert dropdown menu. (See our Text Editor article for more information about the Text Formatting Toolbar)

You will now be able to choose a Badge to add to your text box.
The Badge will remain grayed out until the learner has fulfilled the completion requirement of that page.