In order to publish your Project and distribute it to your learners, you'll need to release it. When a course is released, an export of your Project will be created in a format that can either be uploaded to an LMS or shared as a URL to be launched directly in a browser.
When released, the course will reflect your Project as it is at that point in time. If you make changes to a Project after it is released, you will need to re-release it in order for the new changes to be seen. You can find out more about re-releasing in Updating a Release.
Creating a Release
1. To begin creating a Release, select Release in the Project toolbar:

2. Choose Create a Release: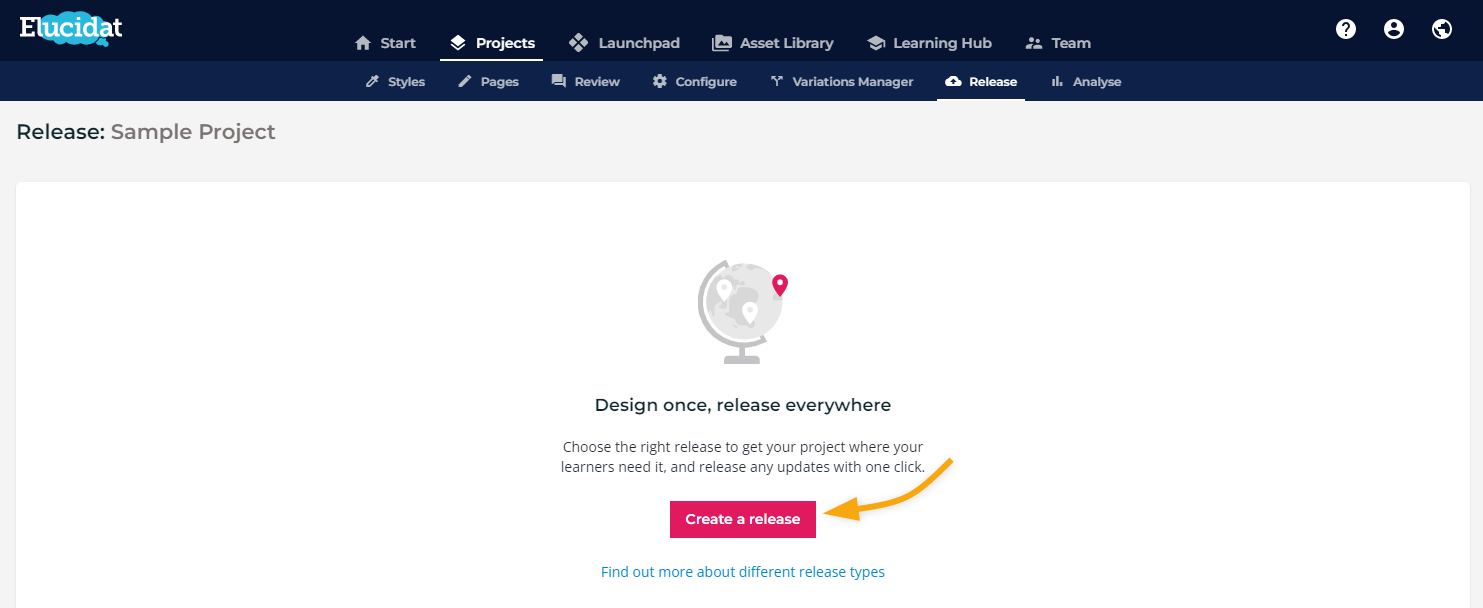 3. You can add a name for your Release in the Enter a note... field. This can help you identify the Release in the future: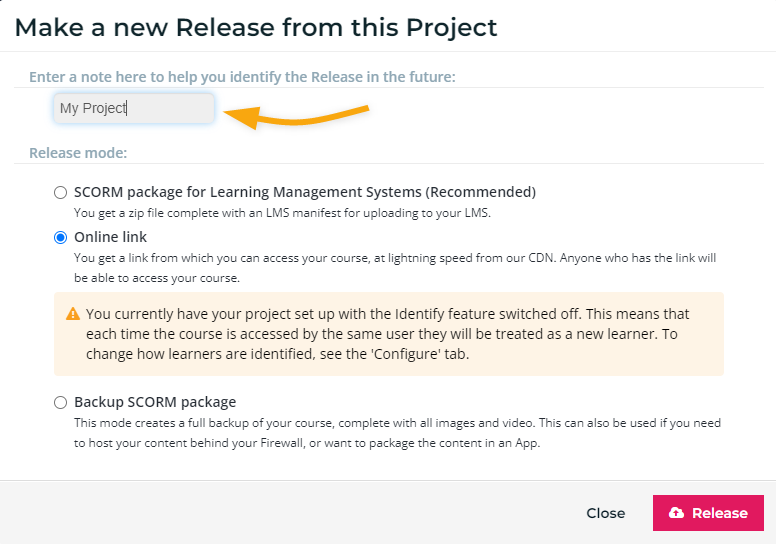 4. Choose a Release mode. You can read more about Release modes in Deciding which Release mode is right for your Project. We recommend using either:
SCORM for Learning Management Systems- This will mean that you receive a Zip file direct to your inbox in five minutes, you will then be able to upload this to your LMS.
Online Link- This will make your Project into an online course, you will receive a link to your course and you can share this with anyone you like instantly!
Once you've made your decision, press Release.
5. Your Release will now be built. It'll move through a couple of stages: Queued, Ready for upload and then a final stage: Download... if it is a SCORM Release or Ready to view online if it is an Online Link Release:

6. Select the coloured box containing the name of the final stage to view online or download your release as a SCORM package.