Creating a Release of our Project is the final step which will allow you to publish your final course to your LMS or simply share with your colleagues.
How to create a Release
1. To begin making a Release, select Release at the top right of your screen:

2. Choose Create a Release: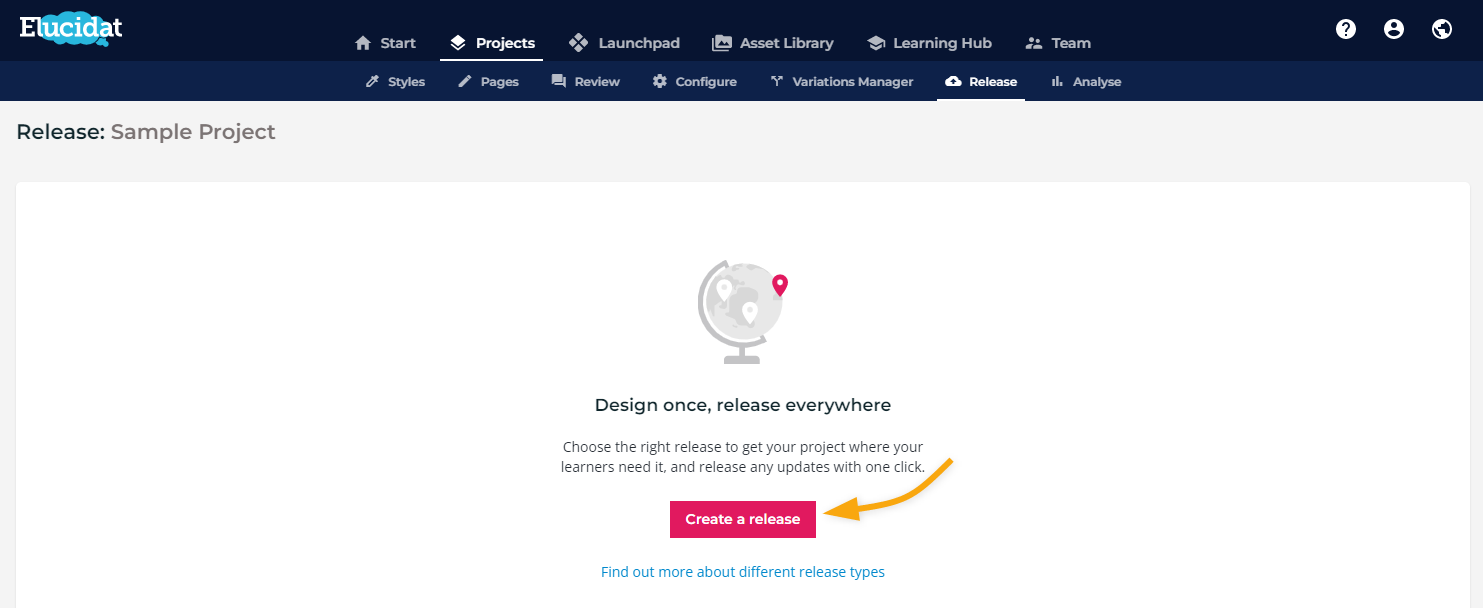 3. Input your Release name into this field: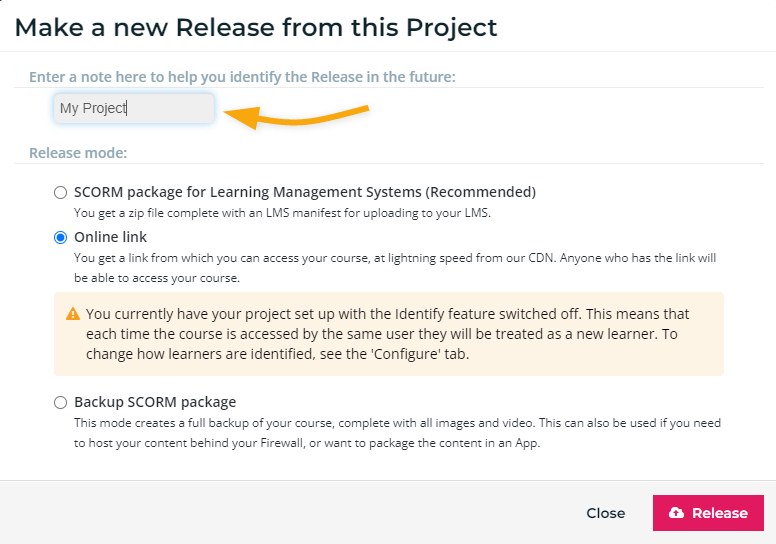 4. Choose a Release mode. We go into these in more detail in Deciding which Release mode is right for your Project. We recommend using either:
SCORM for Learning Management Systems- This will mean that you receive a Zip file direct to your inbox in five minutes, you will then be able to upload this to your LMS.
Online Link- This will make your Project into an online course, you will receive a link to your course and you can share this with anyone you like instantly!
Once you've made your decision, press Release.
5. Your release will now be built. It'll move through a couple of stages - Queued - Ready for upload - and then a final stage (Download or Ready to View Online) which will vary depending on your Release type:

6. Select the coloured box containing the name of the final stage (Download... or Ready...) to view online or download your release as a SCORM package.