In order to prevent your Project from being edited by other users, you can lock it. This will disable editing in both Author and Layout as well as prevent configuration settings from being changed. This can be useful if your Project has been finalised and release and you'd like to avoid any additional or unintentional changes being made.
Locking your Project
1. To lock your Project, go to Configure.
2. Then select Lock Project: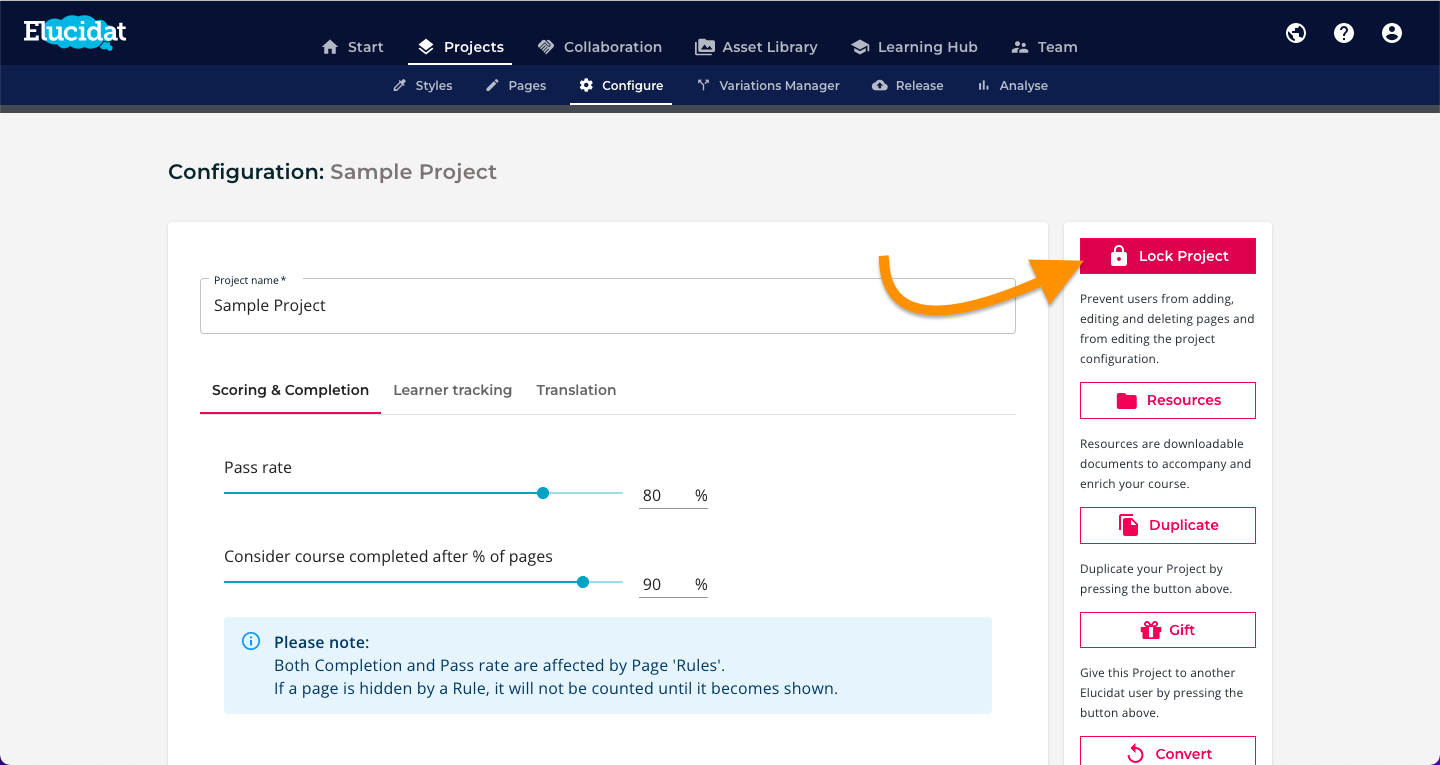 3. You'll then be asked to confirm whether you'd like to lock your Project. To confirm, select Lock Project: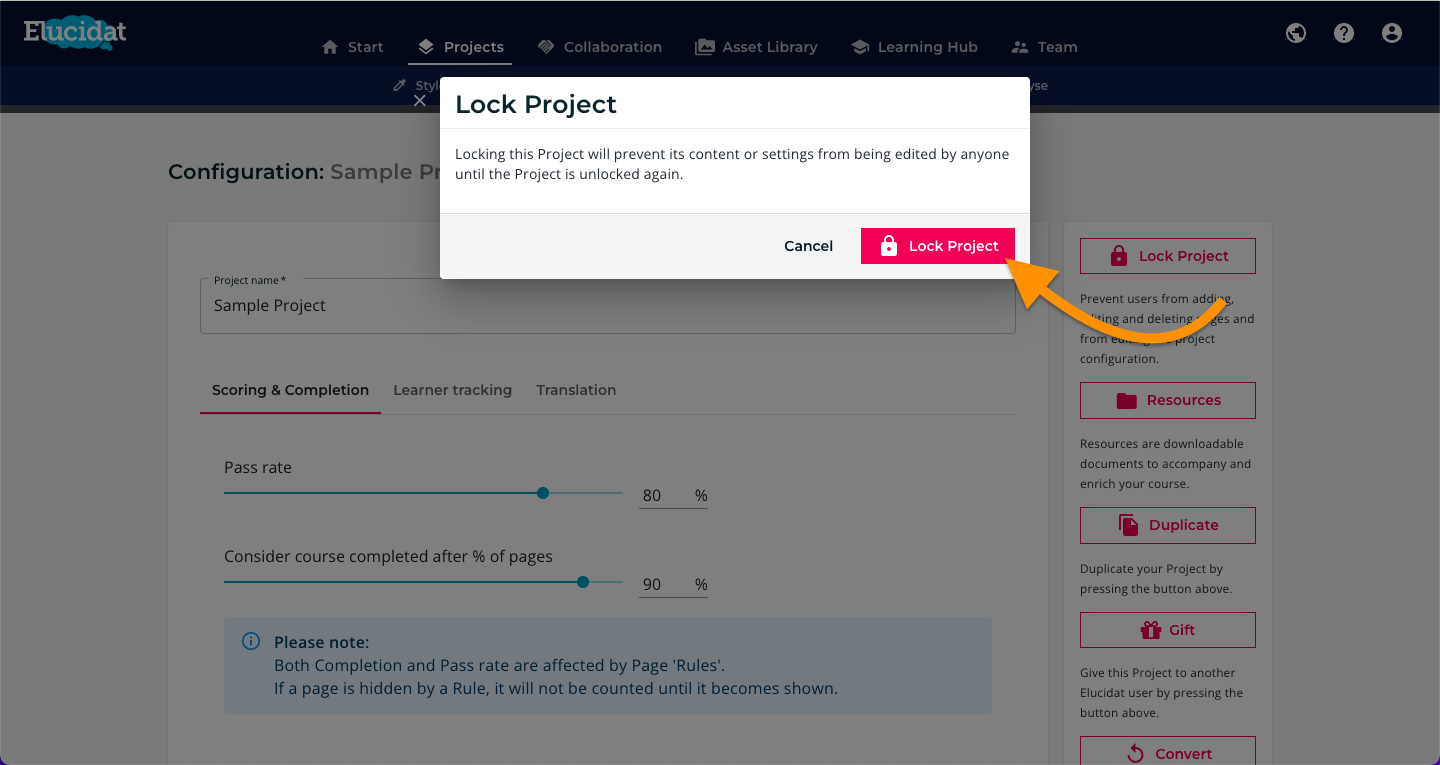 4. The page will then refresh and you'll see a banner at the top of the page letting you know that your Project is now locked: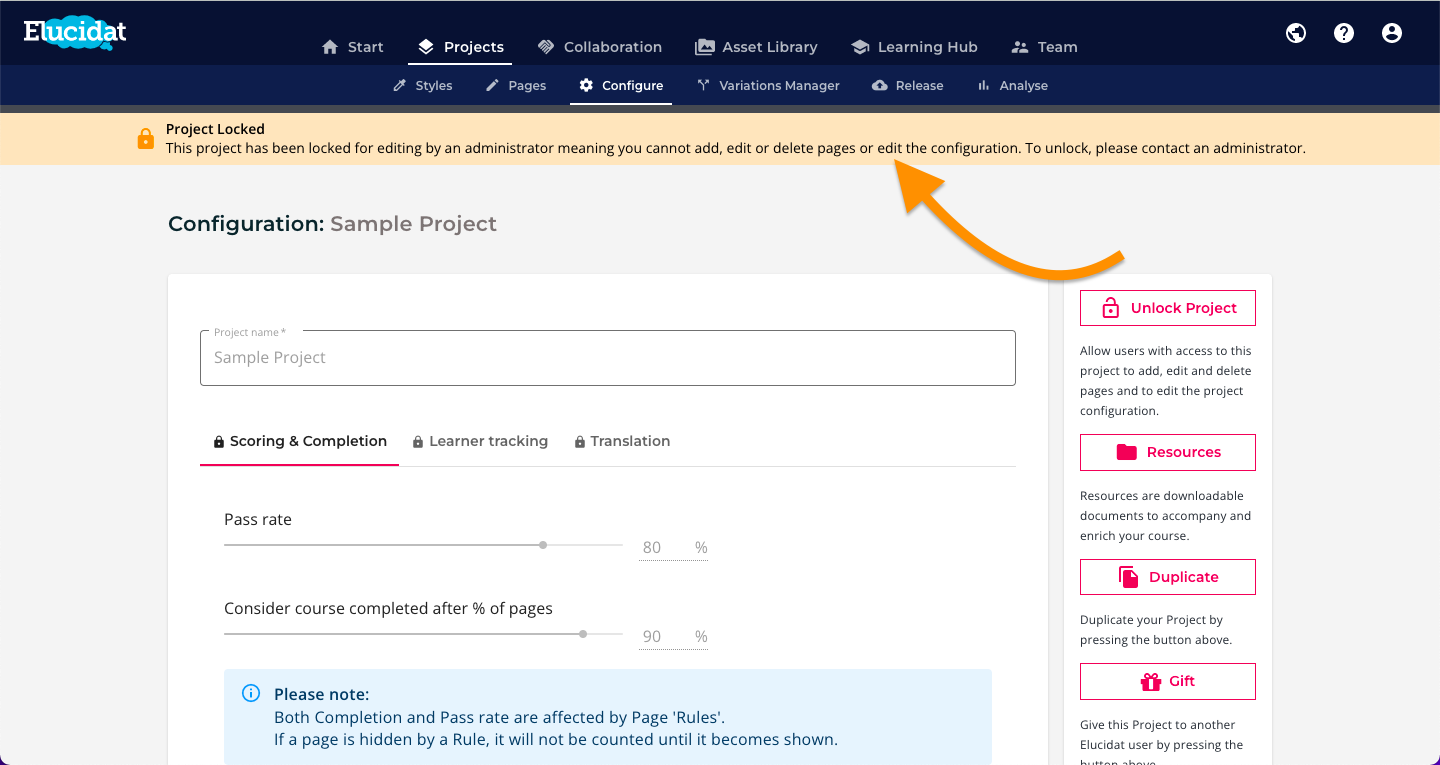 What happens when your Project is locked?
When your Project is locked, users will no longer be able to add, edit or delete pages or re-arrange them in Pages. It will also not be possible to edit the configuration of both the Project in Configure and the individual pages via Page Settings.
Users will also only be able to Preview and Review the Project while it is locked – they won't have access to Author and Layout: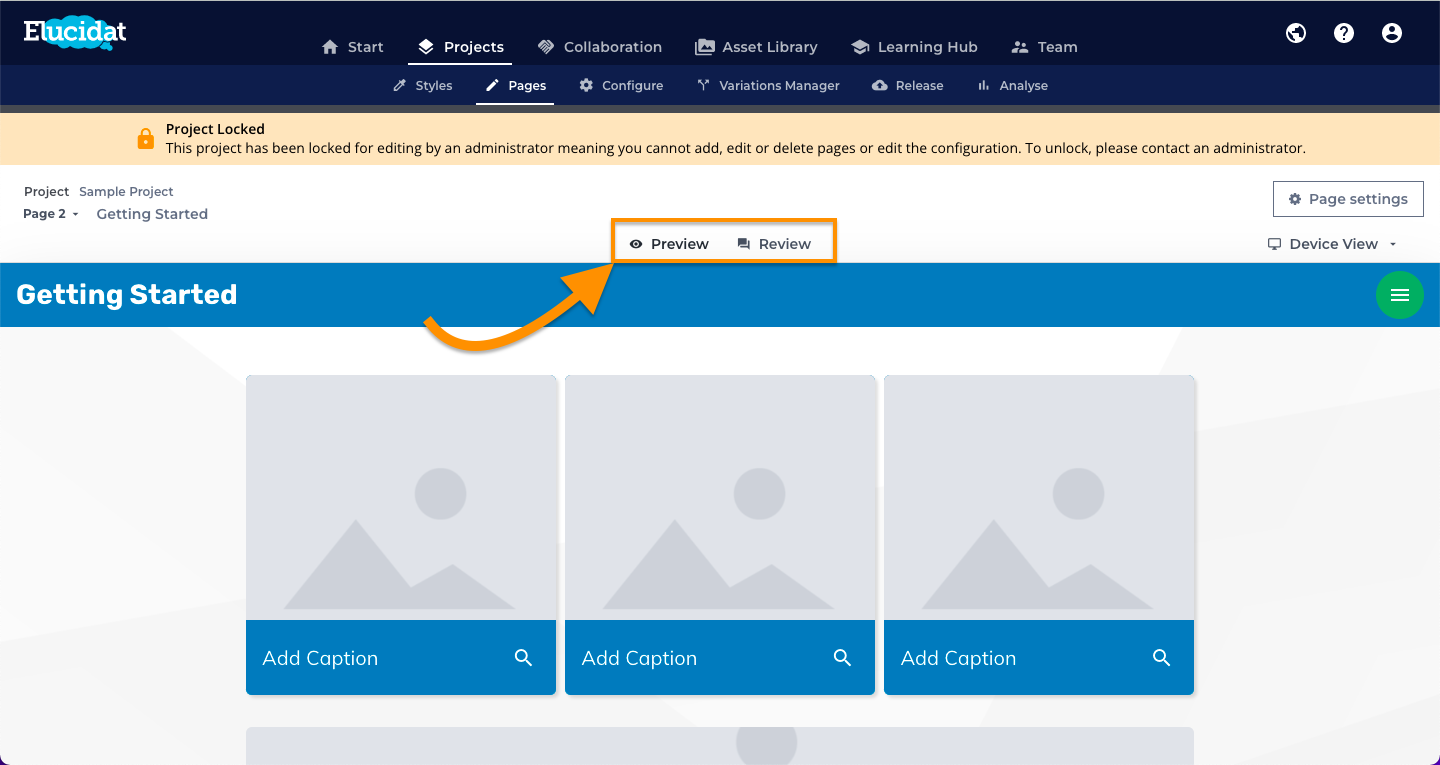 Note: Users can still create a Release from a locked Project if they have the permissions to do so.
Users will not be able to convert a locked Project to a Parent Course. However, it is still possible to create Variations from a locked Parent Project. This is useful if you'd like to prevent edits being made to the Parent Project during the translation process.
If you'd like to lock a specific Variation, this will need to be done on that Variation's Configure page.
Unlocking a Project
To unlock your Project, go back to Configure and select Unlock Project: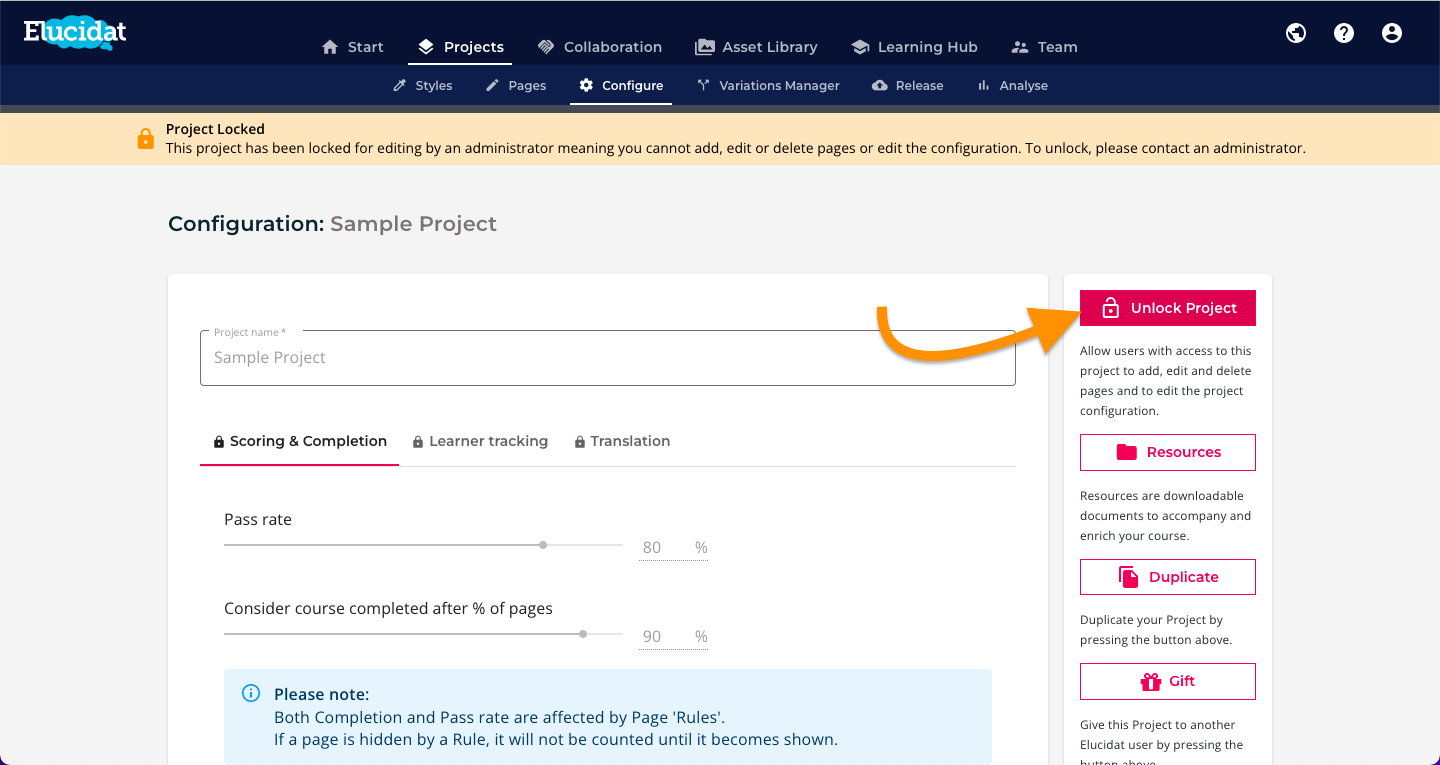 Who can lock and unlock Projects?
Only users with the Administrator user role are able to lock or unlock Projects.
However, for accounts with Advanced User Management, the permission Lock/Unlock Projects can be toggled on and off for a specific user role.
To find out more about how to use Advanced User Management to configure permissions for a User Role, see Modifying a user's permissions.