As an Elucidat user, you have access to a dashboard where you can manage all your Support requests in one central place. You're not required to use the dashboard when speaking with Support but it can be a useful way to keep track of multiple requests and refer back to older tickets.
The dashboard will look something like this. From here you can keep an eye on your Support tickets, search the Help Center, and submit new questions: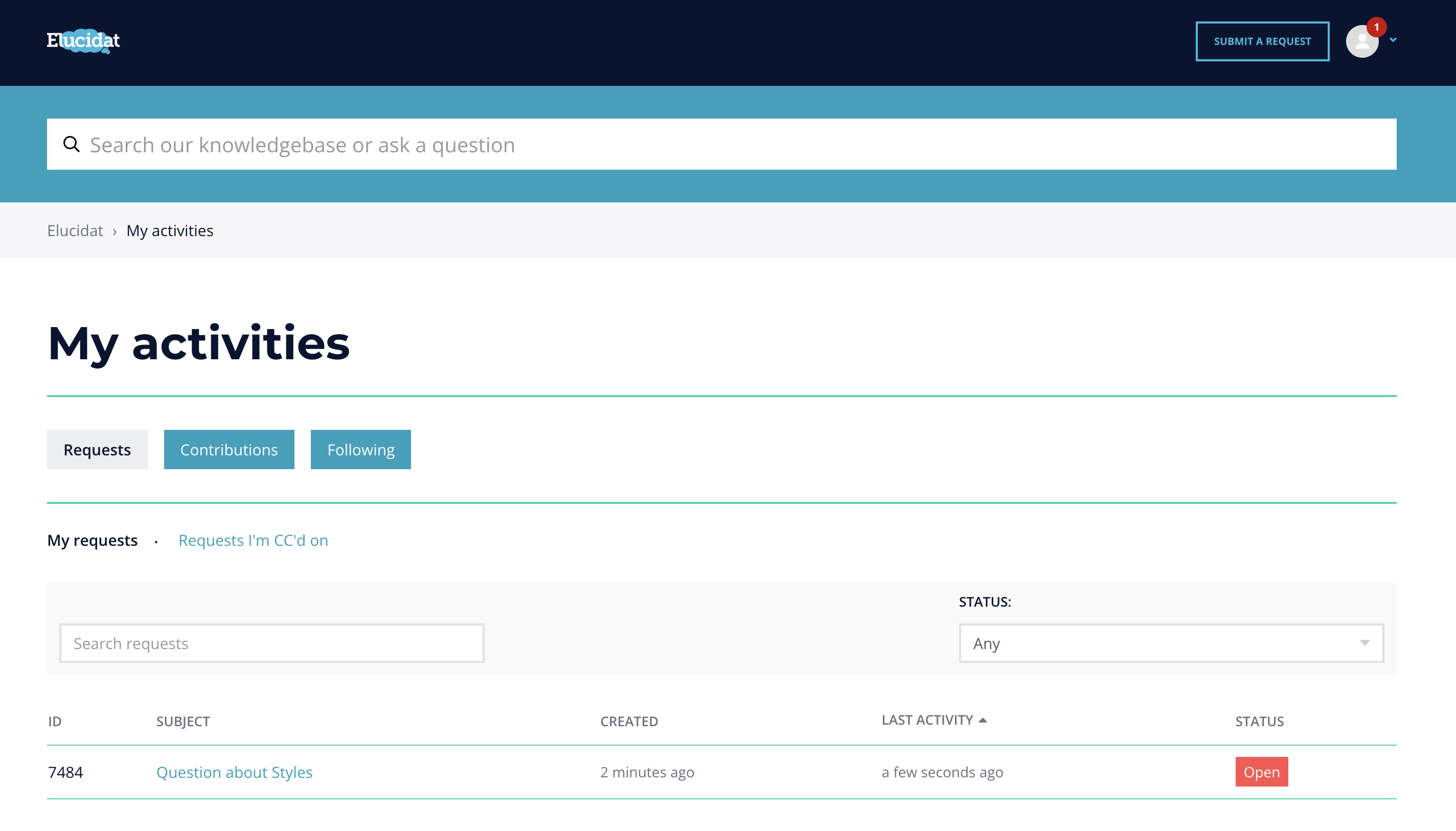 All the Support requests you have created will be shown in a list on your dashboard. Each request is assigned a ticket ID which you can use to reference the ticket to Support if needed. For example, if you'd like to refer to an older request in a new one, the ticket ID is the easiest way to do this.
You will also see one of three statuses on the ticket: Open, Awaiting your reply and Solved. You can use the Status drop down menu to sort your tickets by these statuses or use the search bar to search for something specific.
Logging into your dashboard
To login to your dashboard, go to the Help Center and select Sign In in the top right corner:

This will open a popup where you can enter your email address and password. The login details for your dashboard are separate from your login details to the Elucidat platform. If this is your first time using the dashboard, you'll need to create a login first. See Accessing your Support dashboard for the first time for instructions.
Viewing your dashboard
To view the dashboard once you are logged in, select the drop down menu in the top right corner, and select My activities:

Submitting new Support requests
To submit a new Support request, select Submit A Request at the top right corner of the header: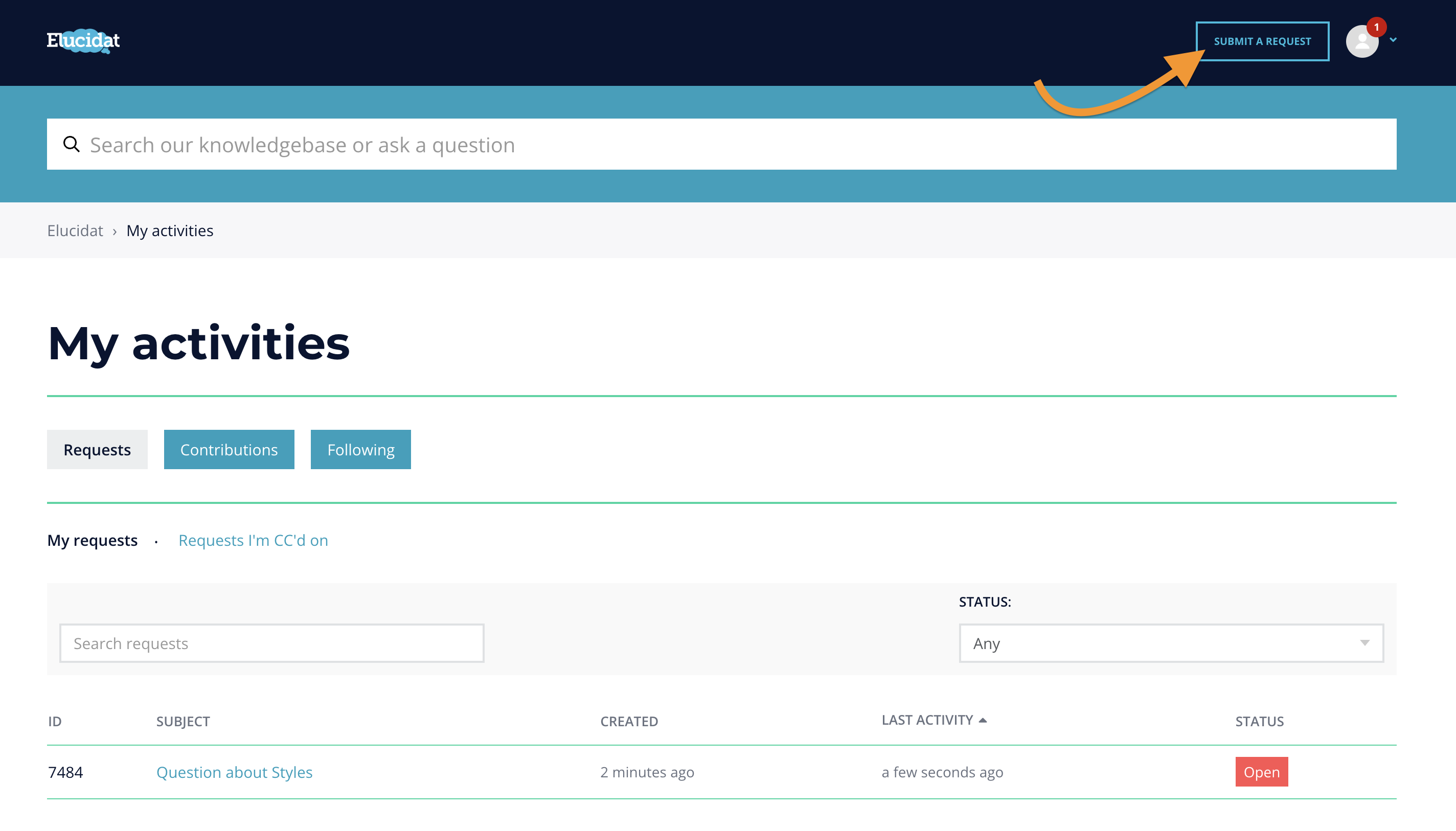 This will take you to a form where you can submit the details of your request and submit it as a Support ticket. See Creating a support request for more guidance on what sort of information should be included in your ticket.