While an external collaborator is reviewing a Project, they have the option to request that their account be upgraded to a full account. This means that they can take advantage of benefits like being able to see and reply to other team members comments, @mentioning other colleagues in their comments and viewing all their Projects in one place.
I've received an upgrade request from an external collaborator. What are the next steps?
As the Account Owner, when an external collaborator requests an upgrade, an email will be sent to you letting you know they'd like to set up an account. You can then decide whether or not you'd like this user to become a full team member. If you decide you'd like to upgrade their account, select View user: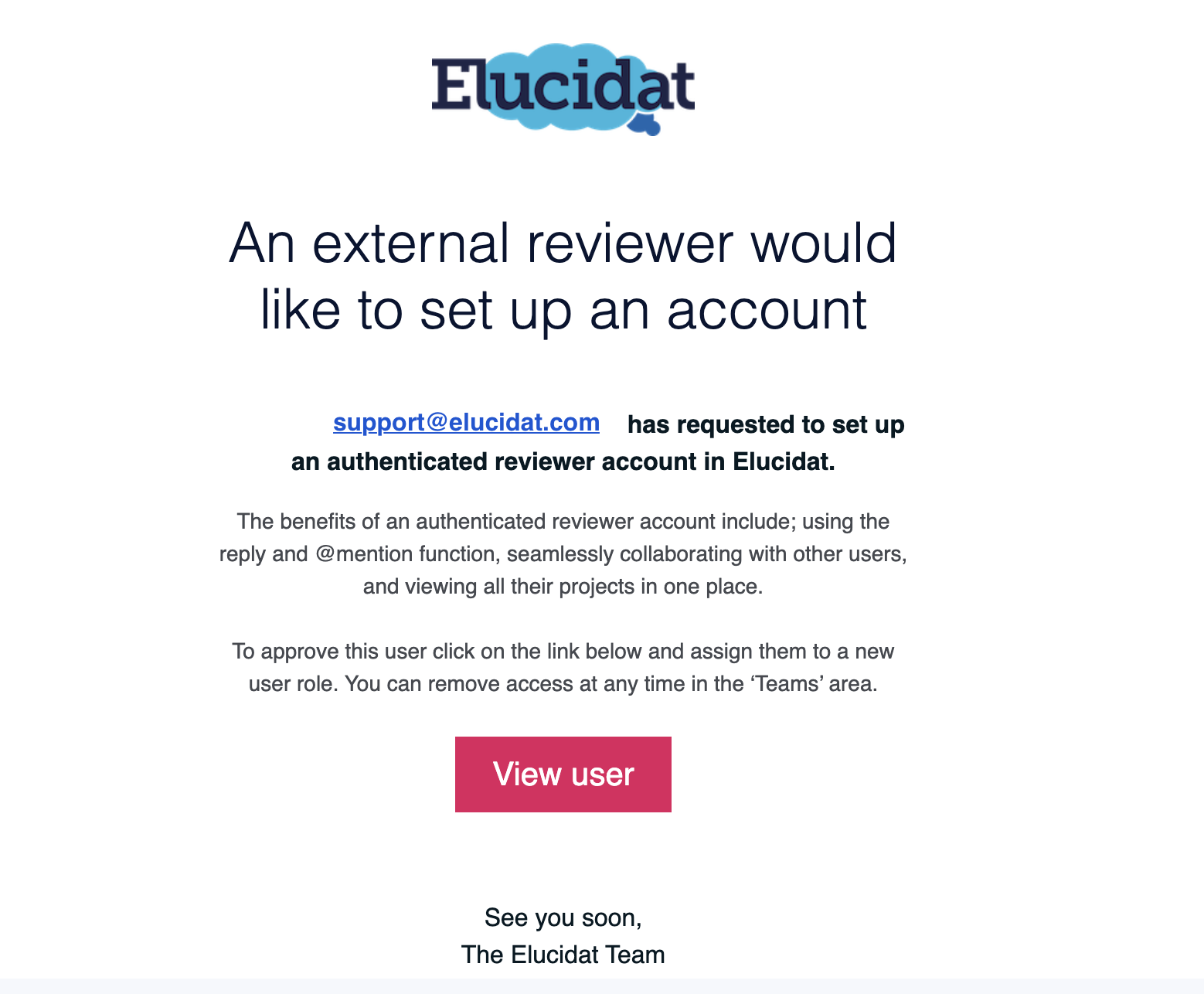 You can then select which user role you'd like to assign to the user and the scope of their access. For more information about user roles, see Feature Focus: User Roles. See Limiting users' access for more information about access scope: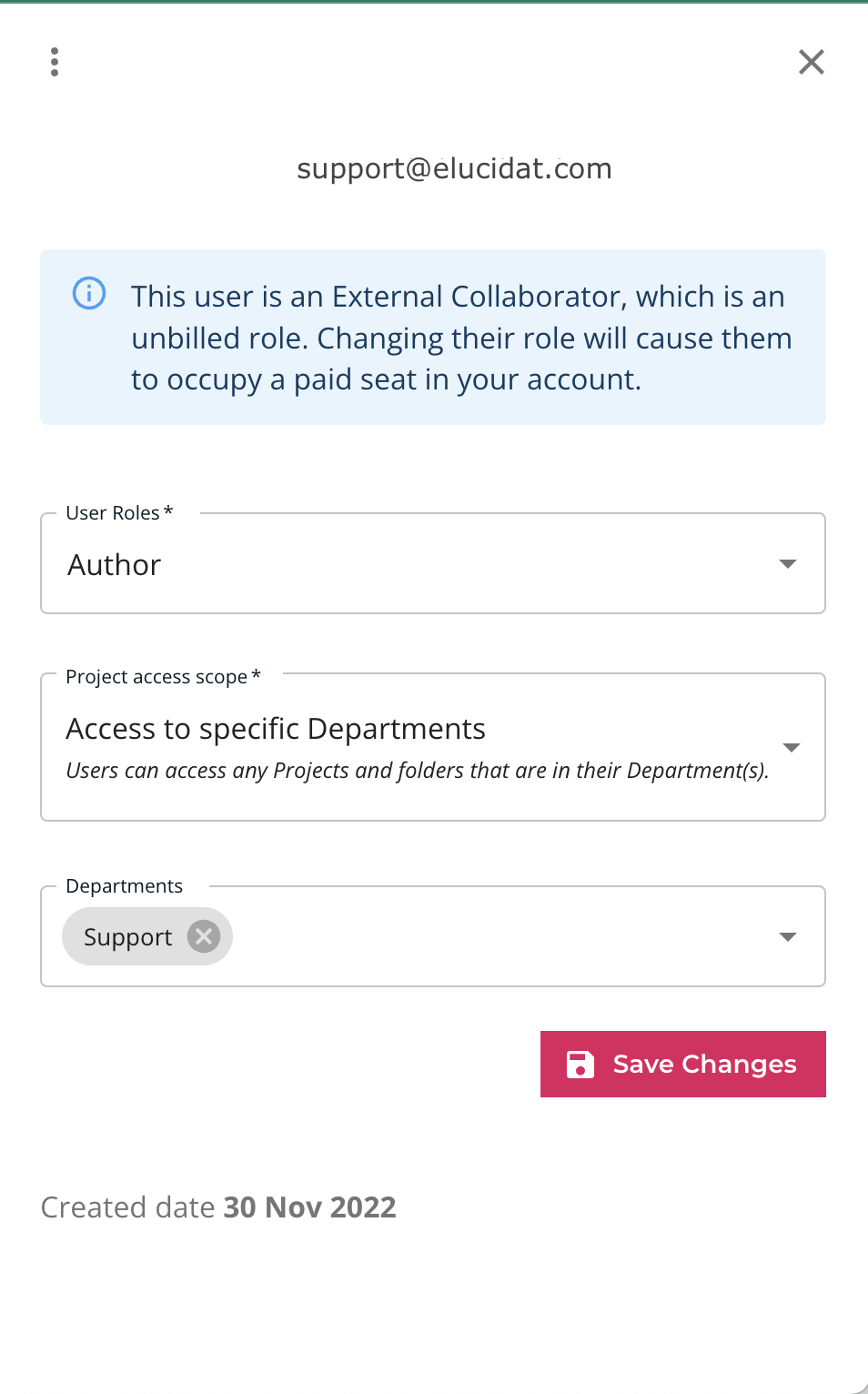 When you've saved your changes, the user will receive an email notifying them and they will be prompted to activate their account and create a login.
Note: External collaborators do not take up a seat in your available allowance. Once the user has been upgraded to a full account, they will begin taking up a seat. You will not be able to upgrade a user if there are no available seats left in your allowance. To find out how to check your allowances, see Checking platform usage data.