Your Data offers the option to export your learner data as a comma separated value (CSV) file which can be opened and viewed in a spreadsheet. 
The data export contains a higher level of detail than the Your Data dashboard in Analyze like which release or release version your learner took and how many attempts they made. For more information about how to interpret the data shown in the Your Data CSV file, see Analyzing results from Your Data.
You can download all of the data from your Project by going to Analyze > Your Data, and pressing Request your Data: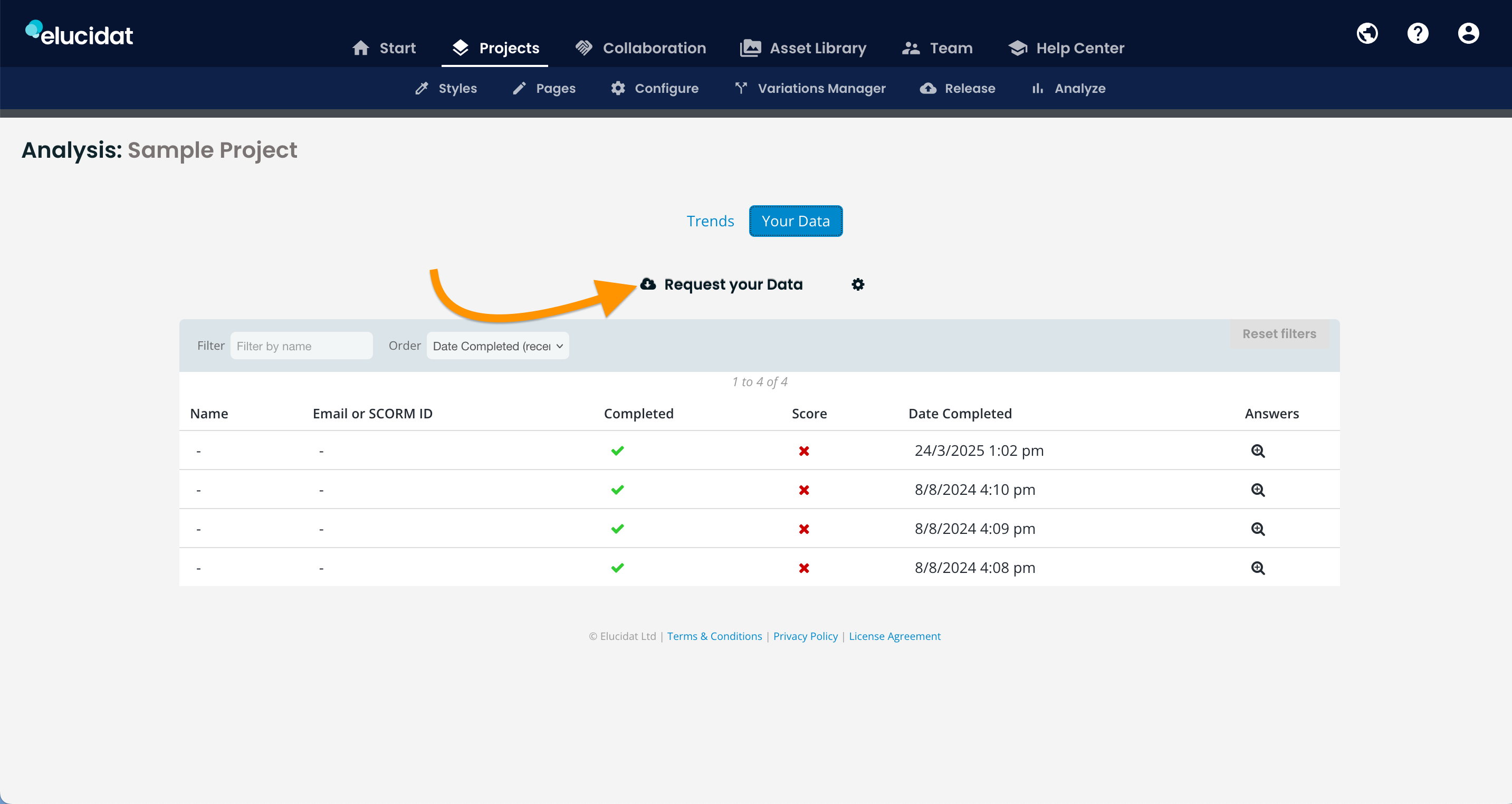 Selecting this option will send all of the data from this Project to you in a CSV file via email (the data may take a few minutes to collect before the email is sent).
Each CSV data file has a 50MB size limit. If your data file exceeds this limit, it will be split into a new file when it reaches 50MB. For example, 55MB worth of data will be split into one 50MB file and one 5MB file.