One of the ways that you can share Projects in Elucidat is gifting. Gifting allows you to send a duplicate of your Project to another user in another organization. When a Project is gifted, the recipient will receive an email letting them know that a Project has been shared with them.
When the gifted Project is accepted, it will be automatically rebuilt in the recipient's account.
This can be useful if you're creating content for a client who is part of a different organization with an Elucidat account and you'd like to share that content with them.
Note: Sharing a Project by gifting is only possible between two separate organizations. It is not possible to gift a Project to a user in your own organization.
Sending a gift
1. From Your Projects, under the Projects tab, open the project you would like to share.
2. In the chosen project, select the Configure tab: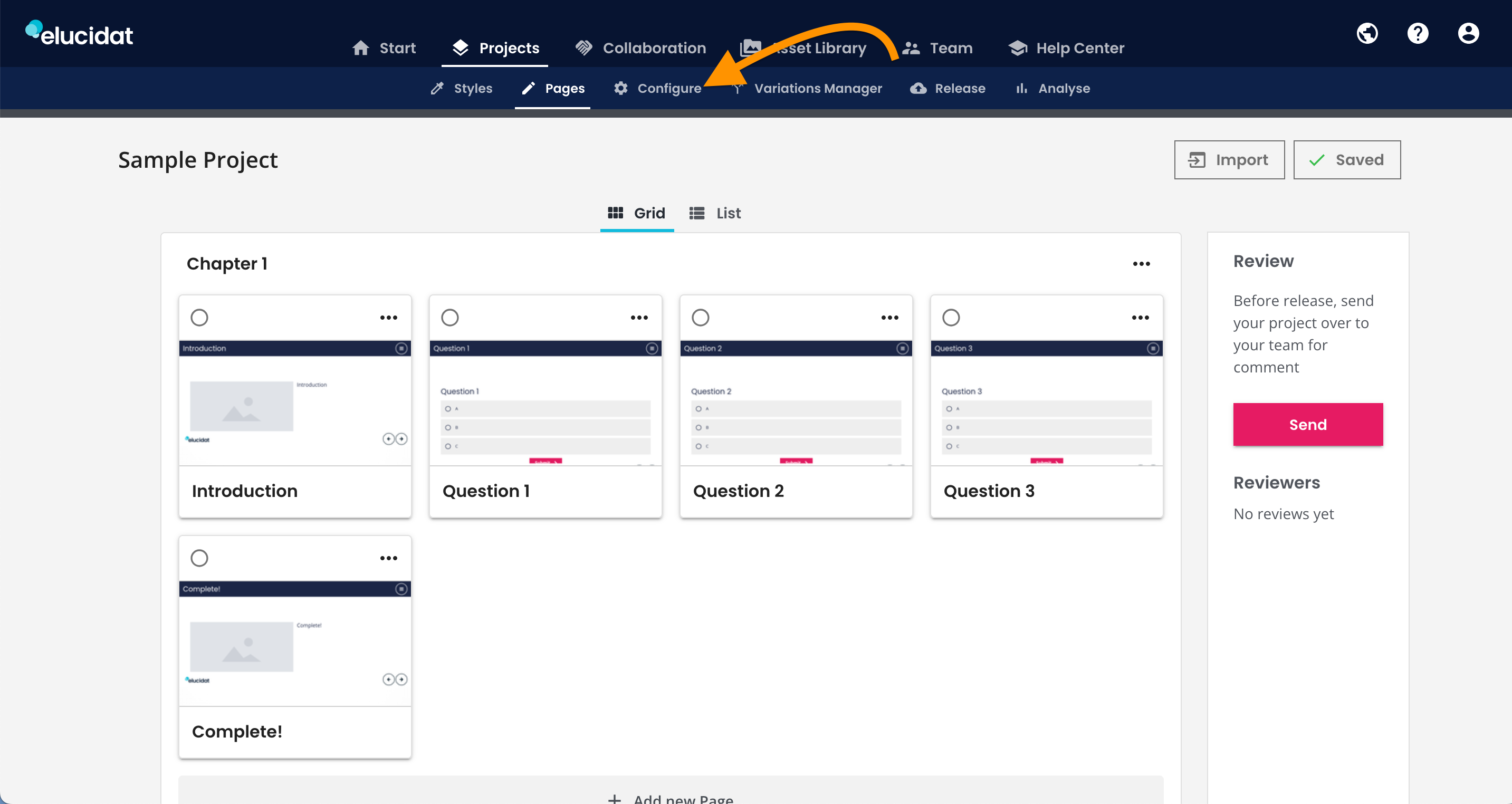 3. Select the Gift button on the left hand side: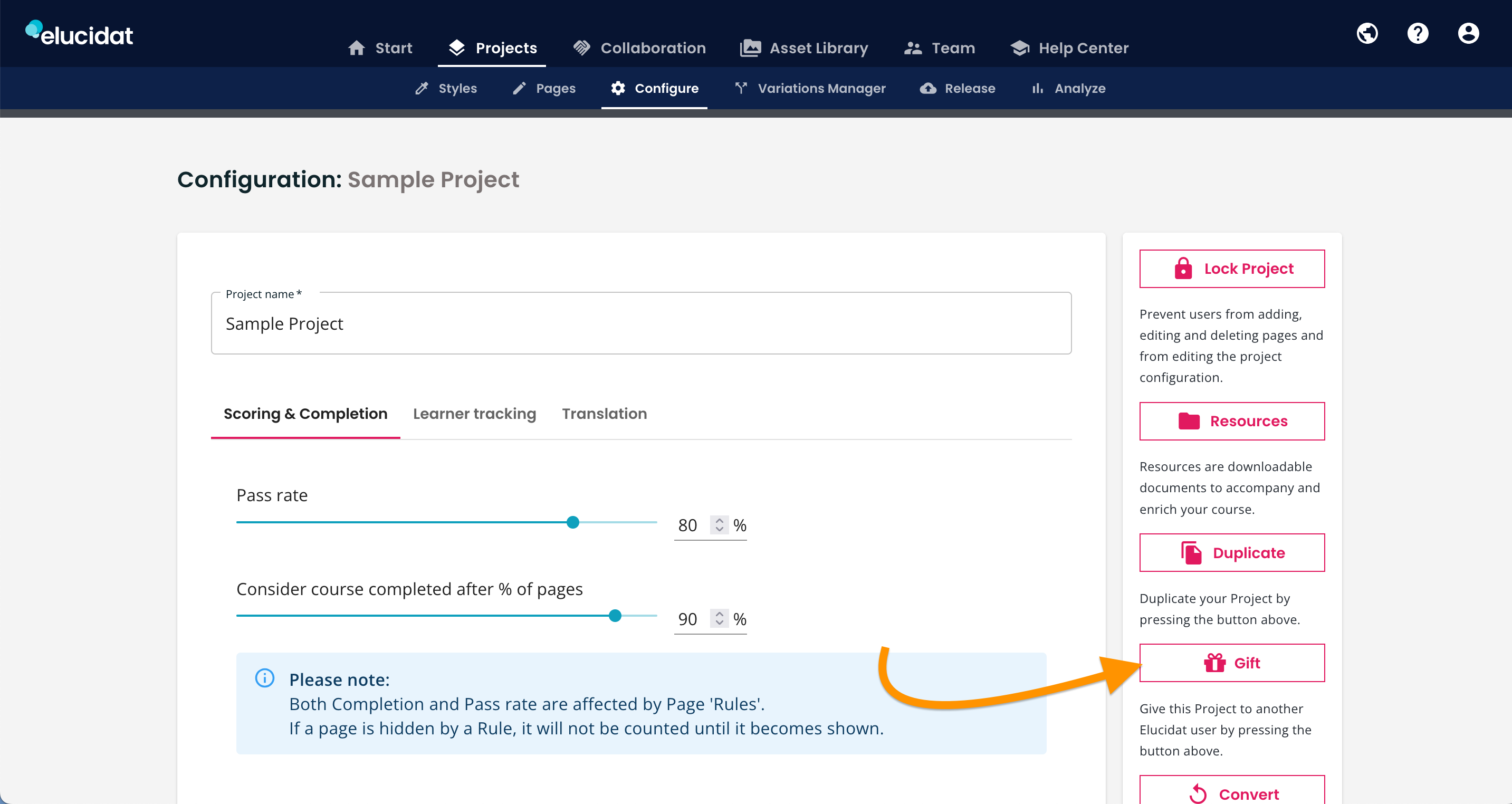 4. Enter the email address of the recipient. They will then be sent an email containing instructions on how to accept the gift.
Receiving a gift
You can accept a gift in one of two ways – either by using the link in the email and then following the steps below, or by navigating to the start page in the app.
To accept from the Start page:
1. Ensure you are logged into Elucidat and on the Start page:
2. Accept the gift into your account by selecting Create from a gifted project:

3. If you've been sent a gifted project, you'll be prompted to Accept a gifted project. Select the project you wish to accept (there may be more than one listed), choose the folder you wish it to be sent to, and then select Get started.
4. A message will display showing you've successfully accepted the gift. Select Go to your new Project to start working in the gifted project.