When you make a release from a Parent Course that has Variations, you will create a Multi-Language course. When released, the resulting course will contain all of your Variation courses in one SCORM package or Online Link (depending on which release mode you choose). When your learners access the release, they are able to choose the language in which they'd like to take the course from a dropdown menu. Once they choose their language, they will be taken to the corresponding Variation to continue their learning.
This means that you only need to distribute one course to all your learners rather than several of the same course in different languages.
Making the release
1. To make a Multi-Language course, you'll need to have first created a Parent Course with Variations. For more information about these Project types, see Feature Focus: Parent Courses and Variations.
2. Once you've done this, go to your Parent Course. You can check whether you're in your Parent Course or one of its Variations by looking at the dropdown menu next to the Project name in Pages.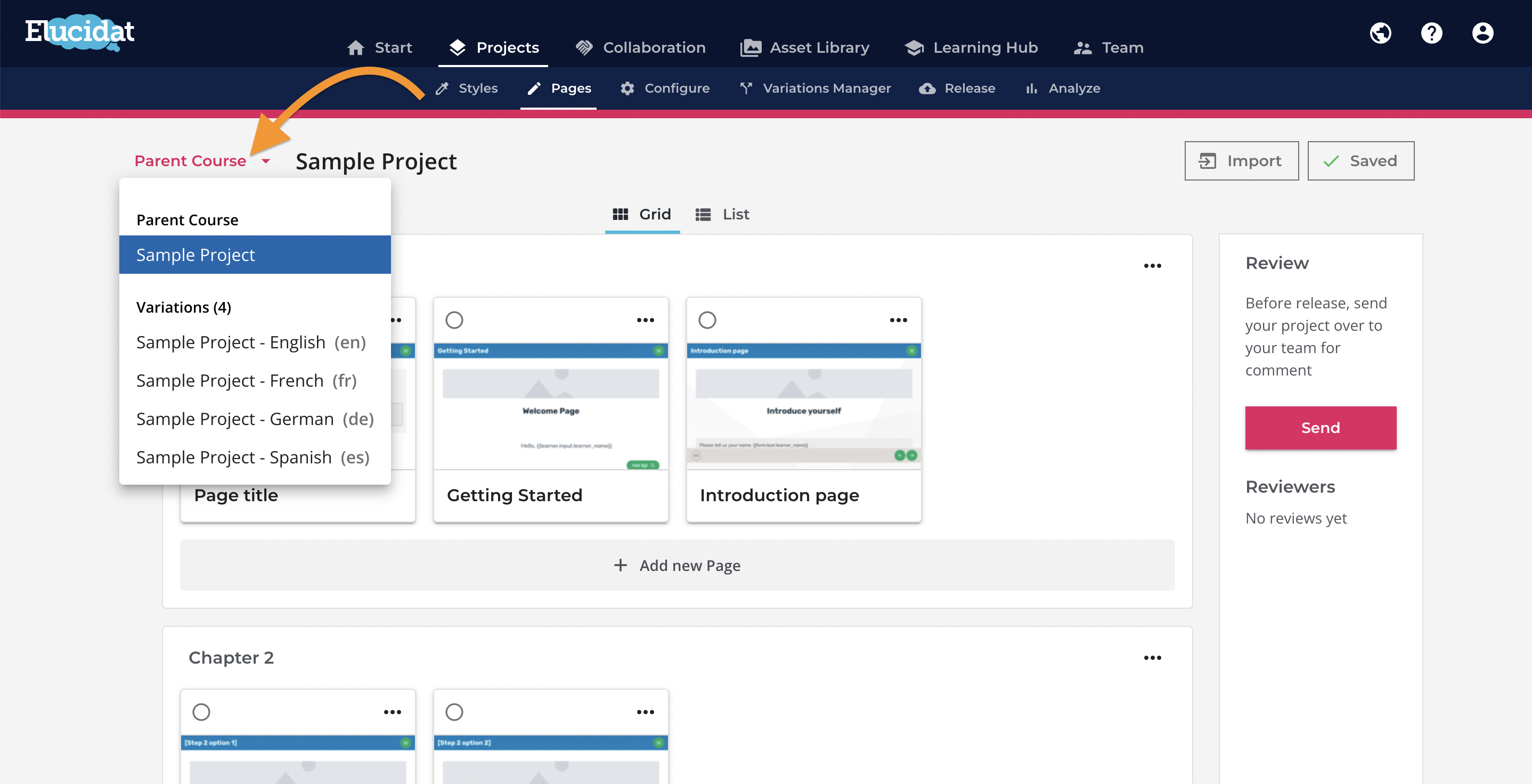 Projects can also be identified at a glance by color. Parent Courses are pink, Variations are light blue.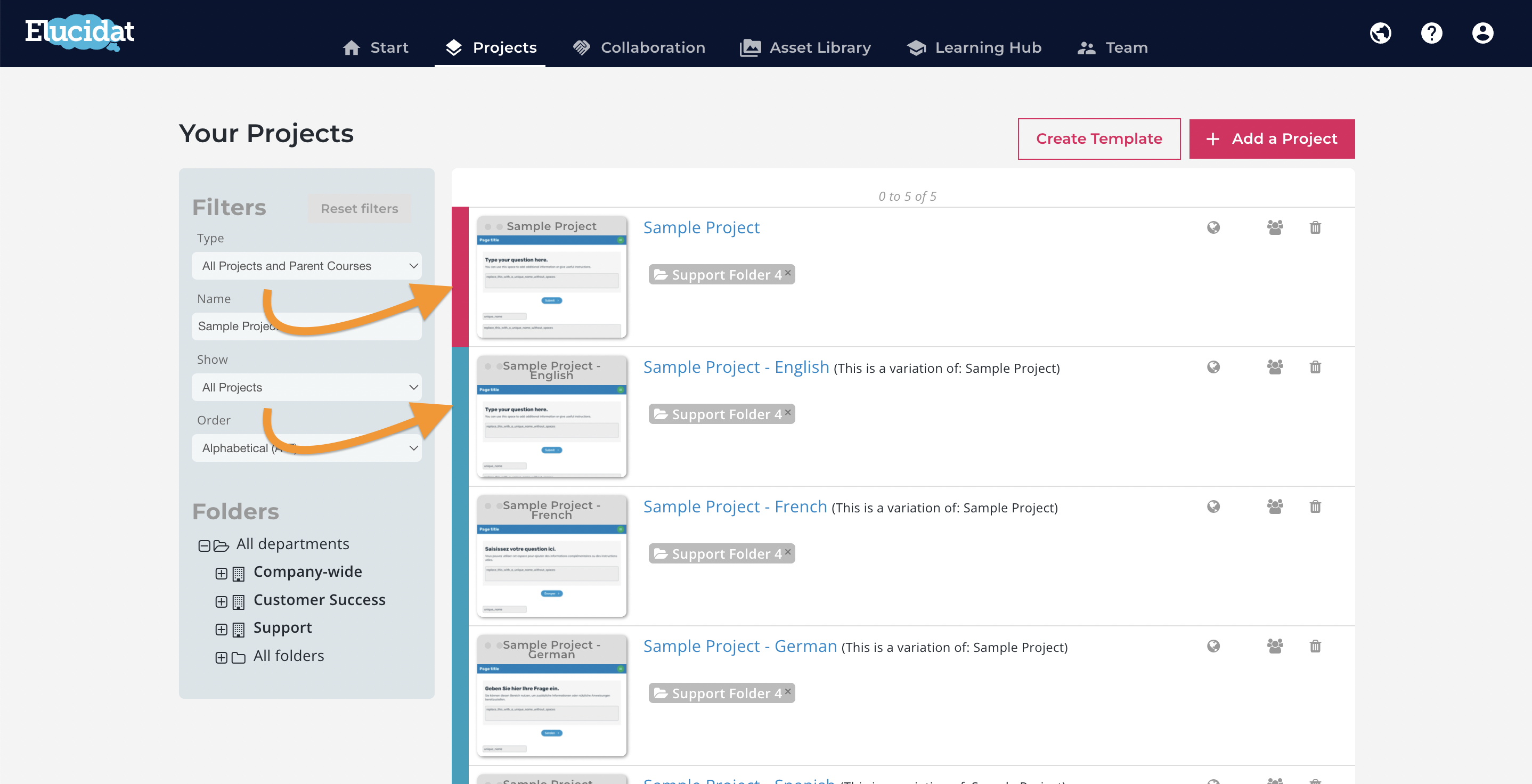 3. Go to Variations Manager and use the check boxes under the In Release column to configure which Variations you'd like to appear in your release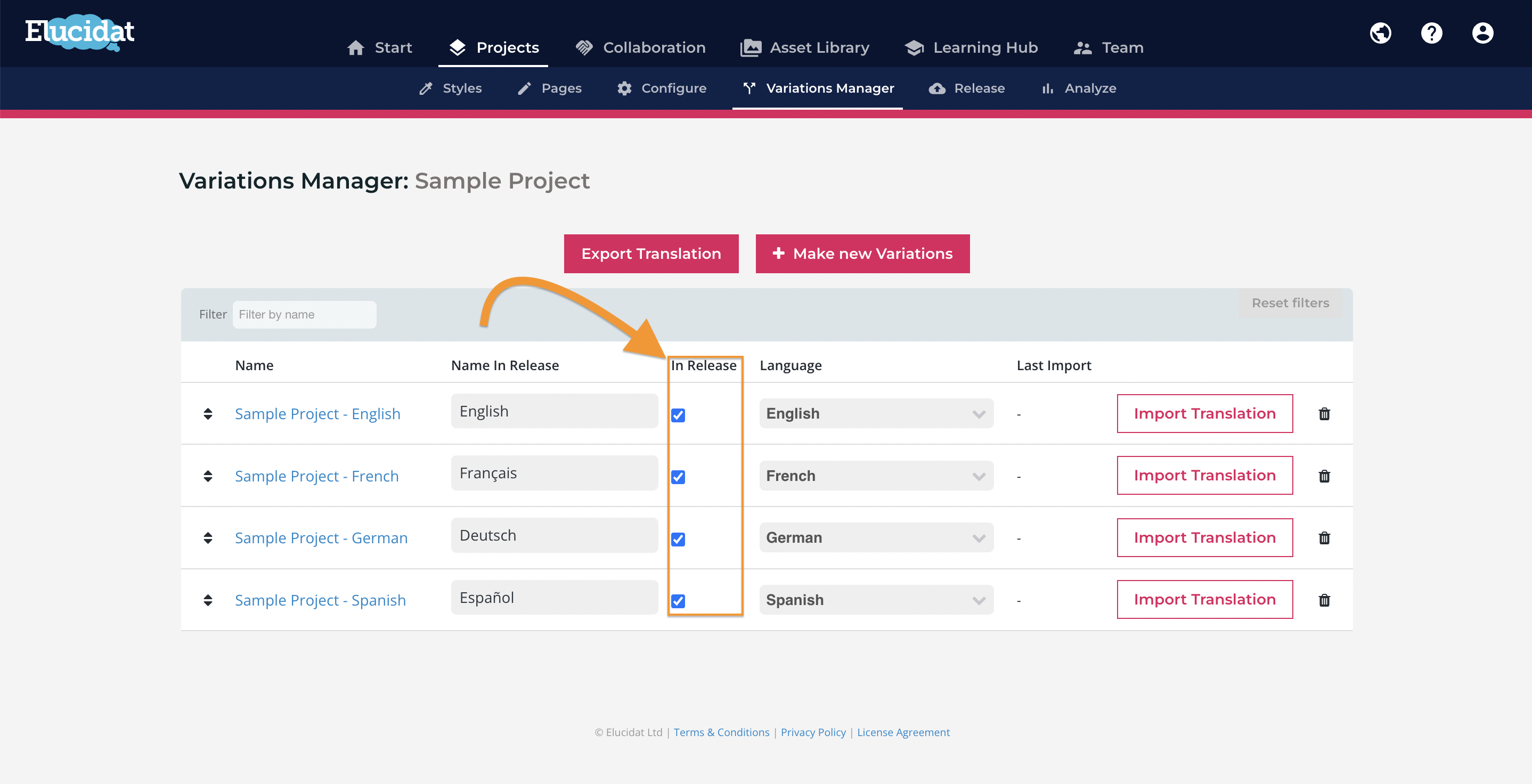 4. Go to Release
5. Select Create a release
6. Select your preferred release mode. For more information about the different release modes, see Deciding which Release mode is right for your Project
7. Select Release
Once your release has finished, you're ready to begin distributing it to your learners.