A Template is a type of Project that can be used as a central blueprint by multiple authors for their own Projects. Templates can help you to quickly create Projects with a pre-determined layout, structure and configuration ready to be fleshed out with content by your authors. This can be useful if you have authors in your team with technical expertise but little experience in learning design or as a helpful starting point for new authors who aren't yet used to Elucidat.
There are two types of Template you can use in Elucidat: a pre-built Template and a custom built Template.
Pre-built Templates
Elucidat's Learning Accelerator offers a library of pre-built Templates built with a wide range of scenarios and structures in mind.
You can select any of the Templates from the list yourself if you already know what kind you need. But if you're not sure which Template works best for you, you can answer a few questions and receive a recommendation based on your needs: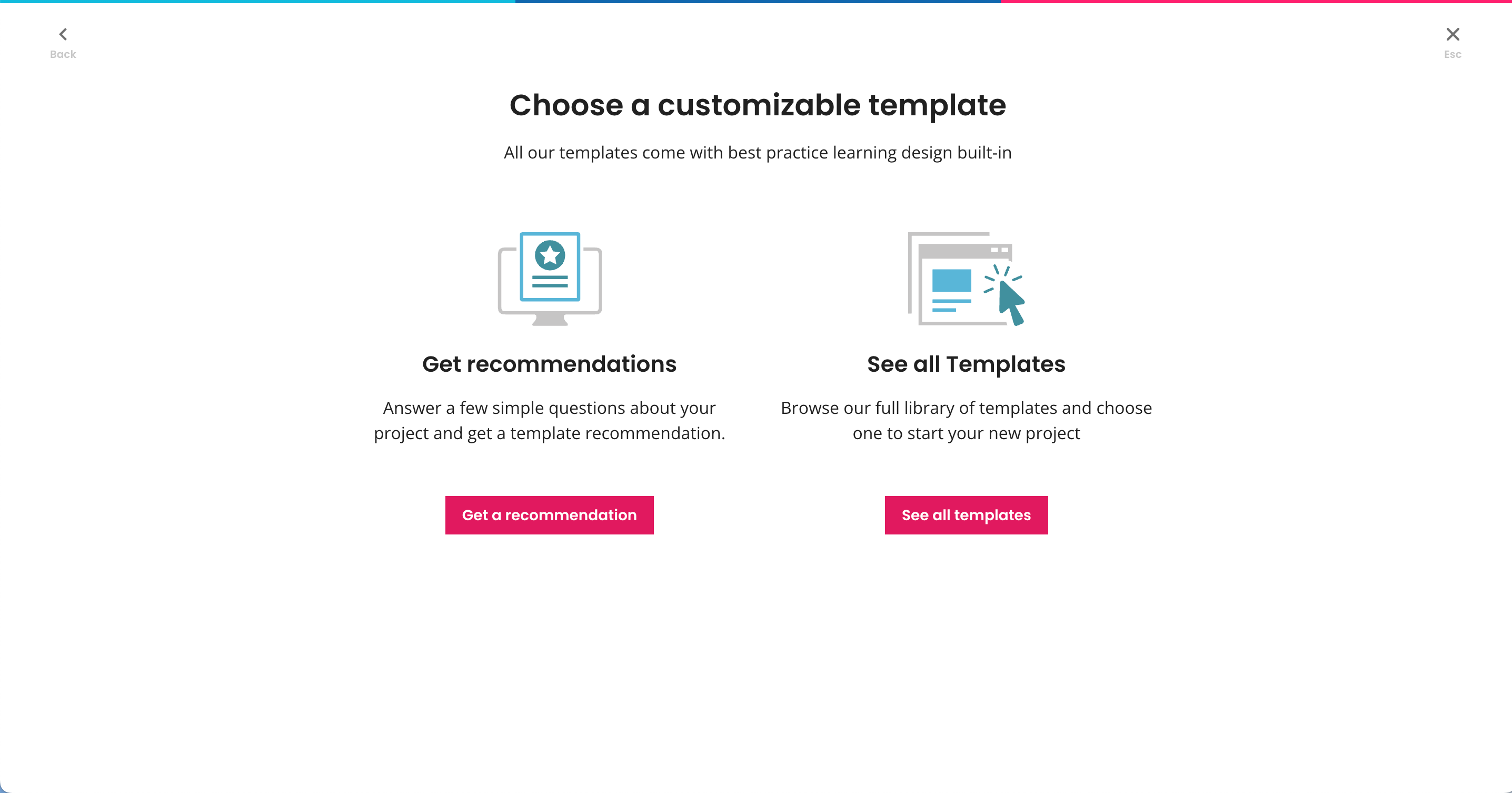 Each Template will have guidance text built into it which can help inform your authors what kind of information can be added at which point in the course: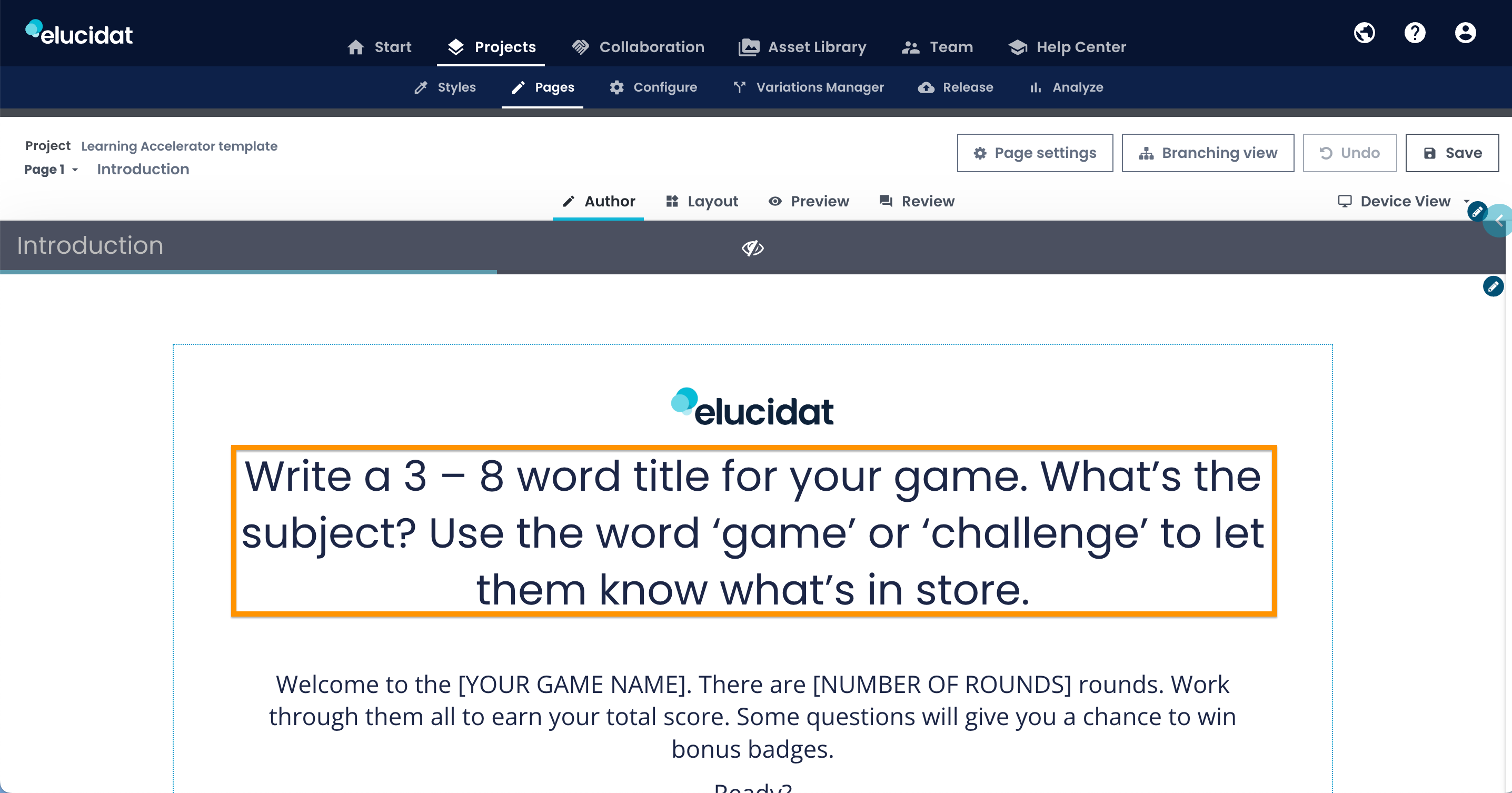 Custom built Templates
Creating your own Template from scratch allows you to build out the framework of a Project or type of Project and insert guidance directly into the Template to help your authors when it comes time to create learning content.
See Creating a Template, to learn how to build your own Templates.
Custom built Templates look, and can be built, like a regular Elucidat Project. You can add, move and delete pages; build out custom layouts for those pages; and modify the configuration at both the page level and the Project level: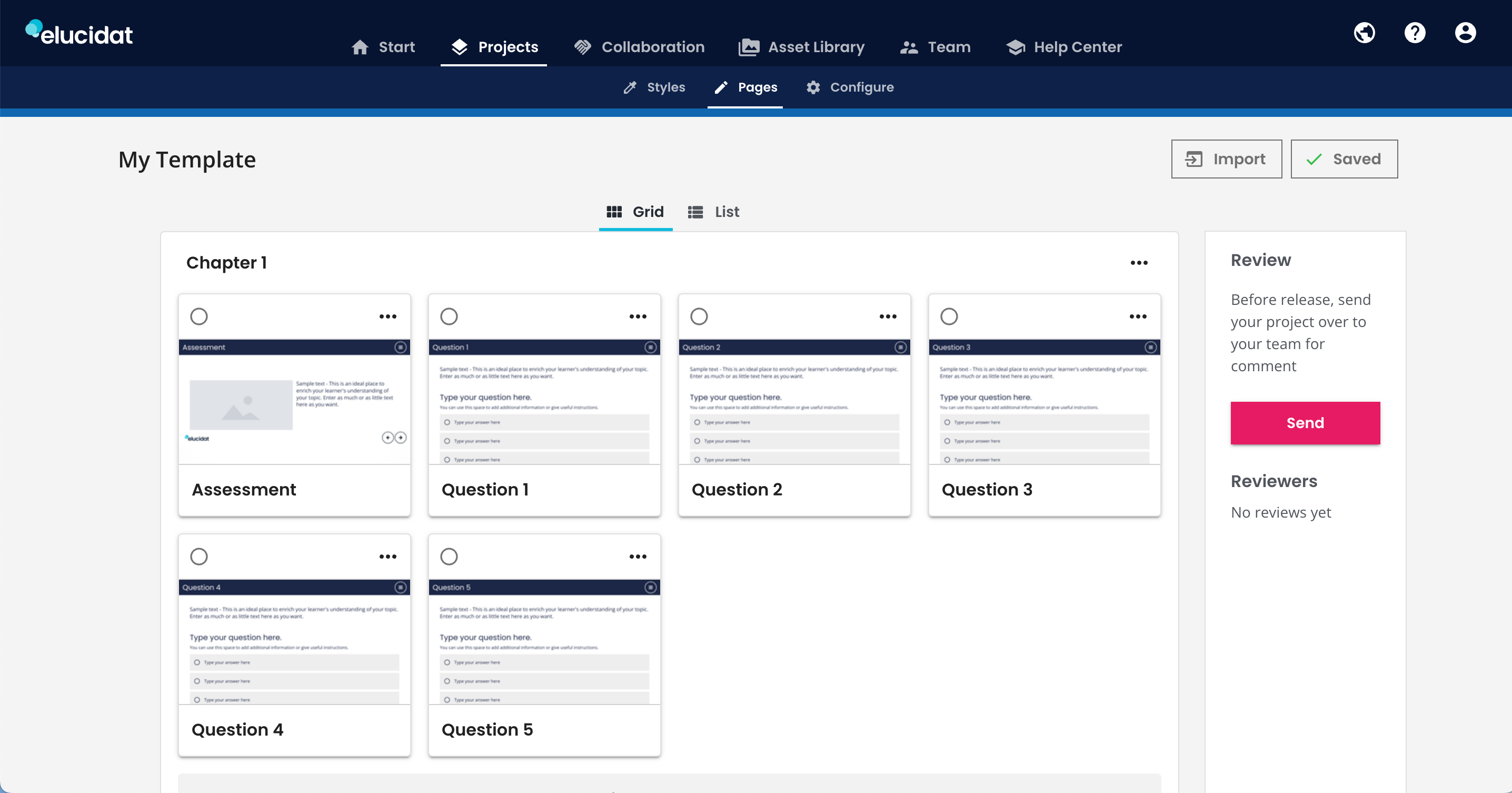 When your Template is finished, your authors can search for it in the Project Library and choose to use it as a framework for a new Project: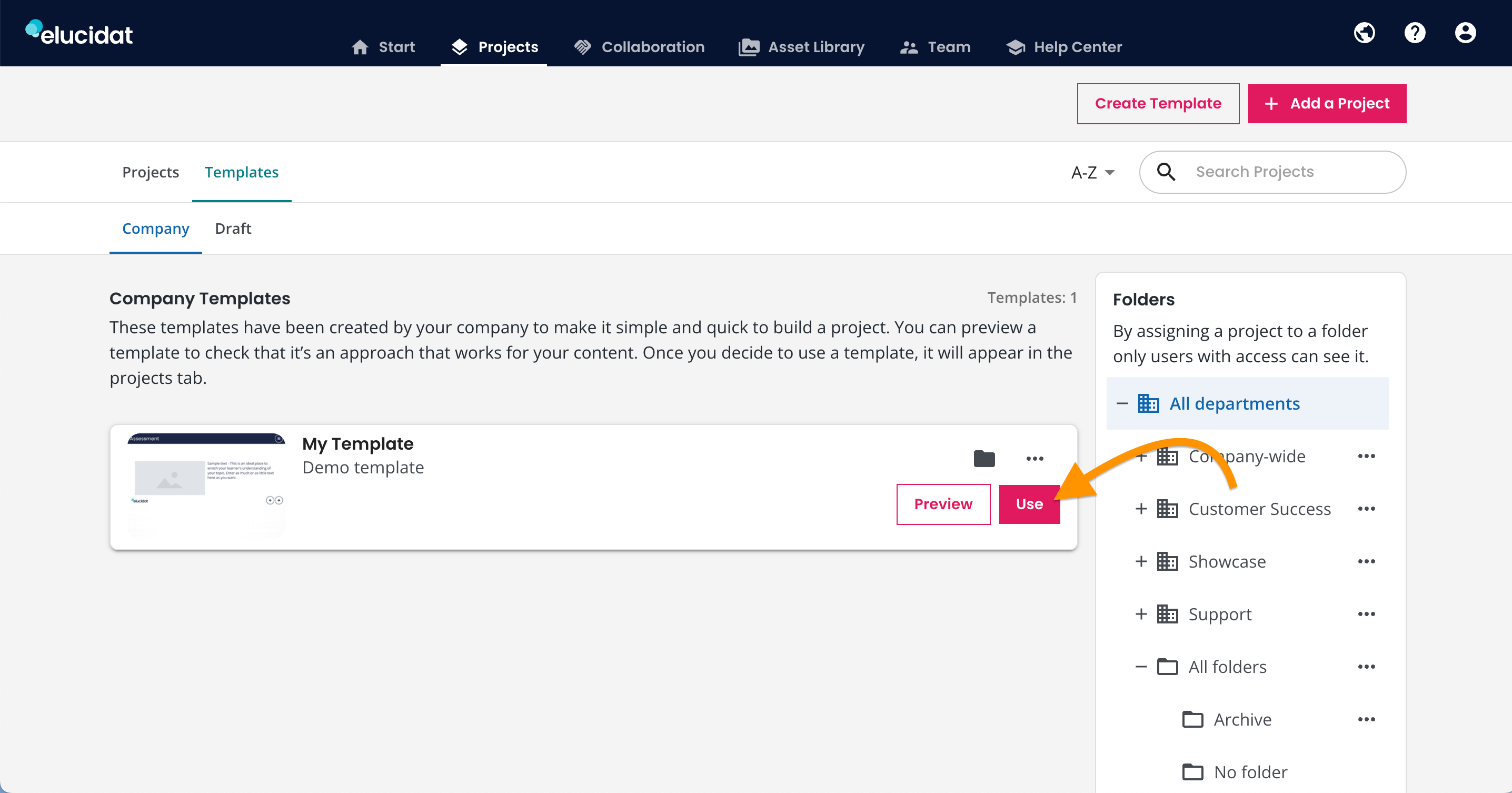 For information about the best way to approach creating your own Templates, see Best Practice: Planning an effective and flexible template for your Elucidat Projects and Best Practice: Creating Templates.