If you'd like to create Variations as placeholders to translate them at a later date, you can create them manually rather than translating them at the point of their creation (as explained in Creating Variations with a translation file).
After the Variation is created, you can then import your translation files directly into each or manually update the translated text.
Creating a Variation
1. To manually create a Variation, go to Variations Manager: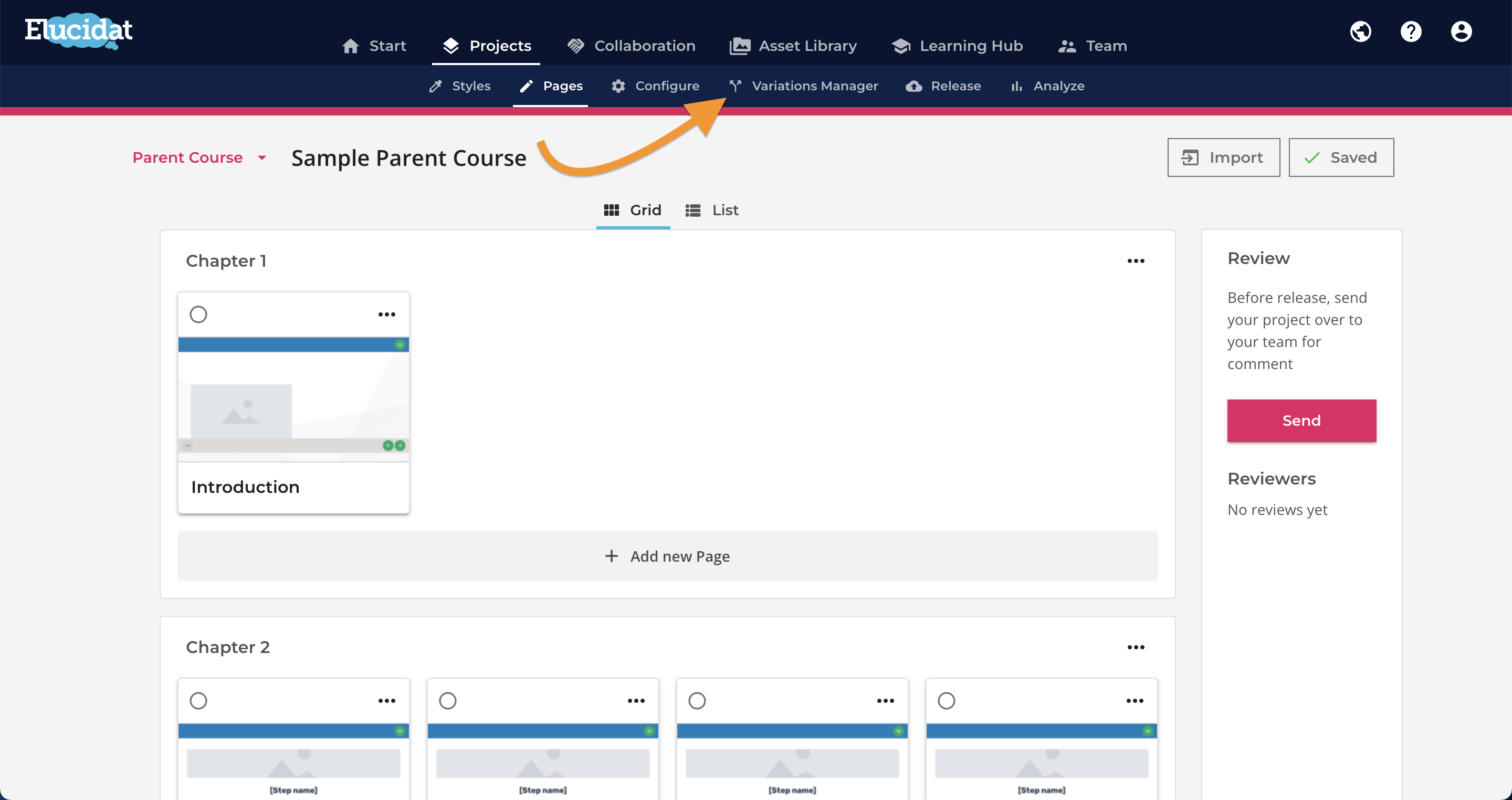 2. Select Make new Variations: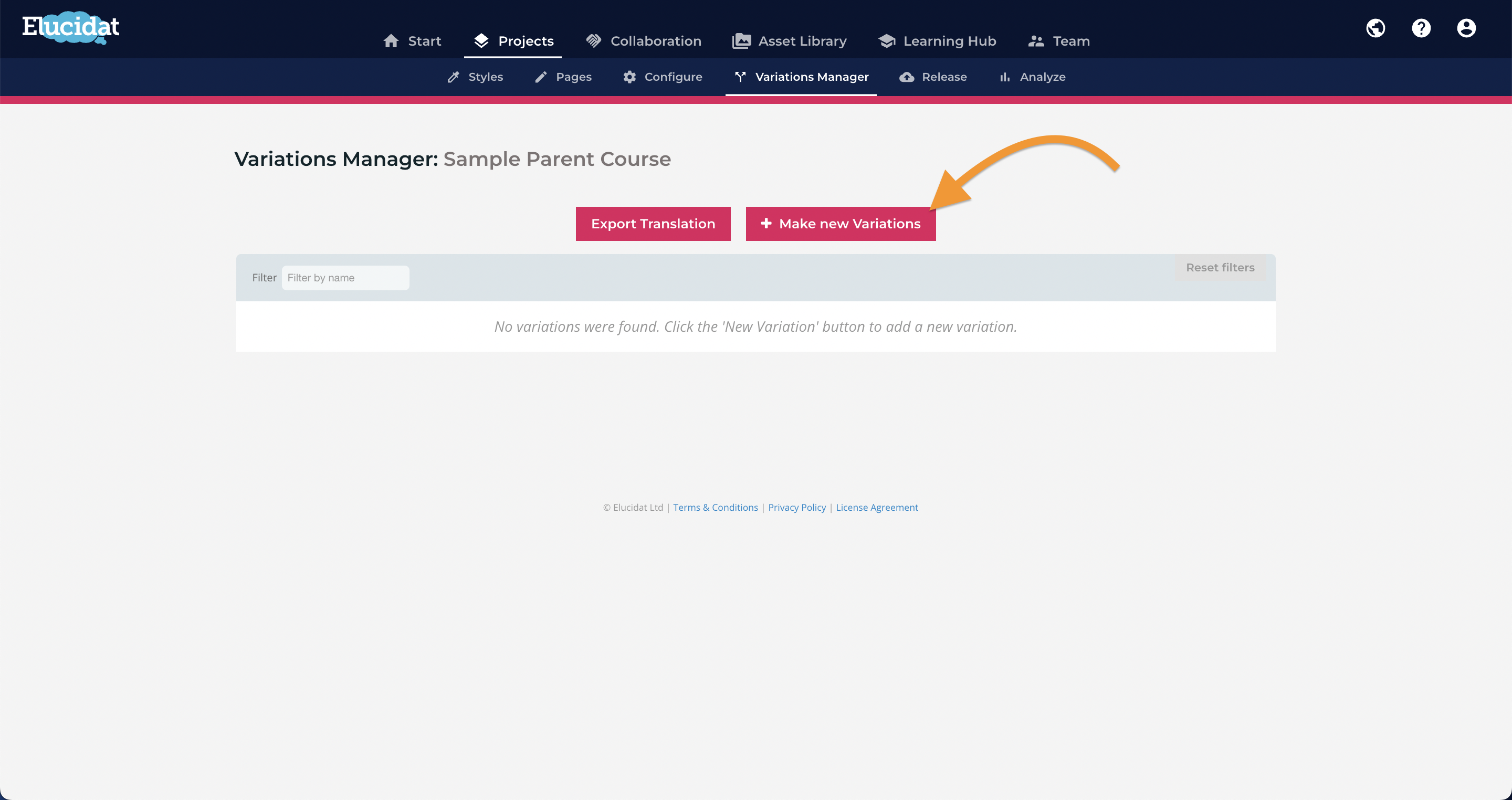 3. Then select Manually enter project names: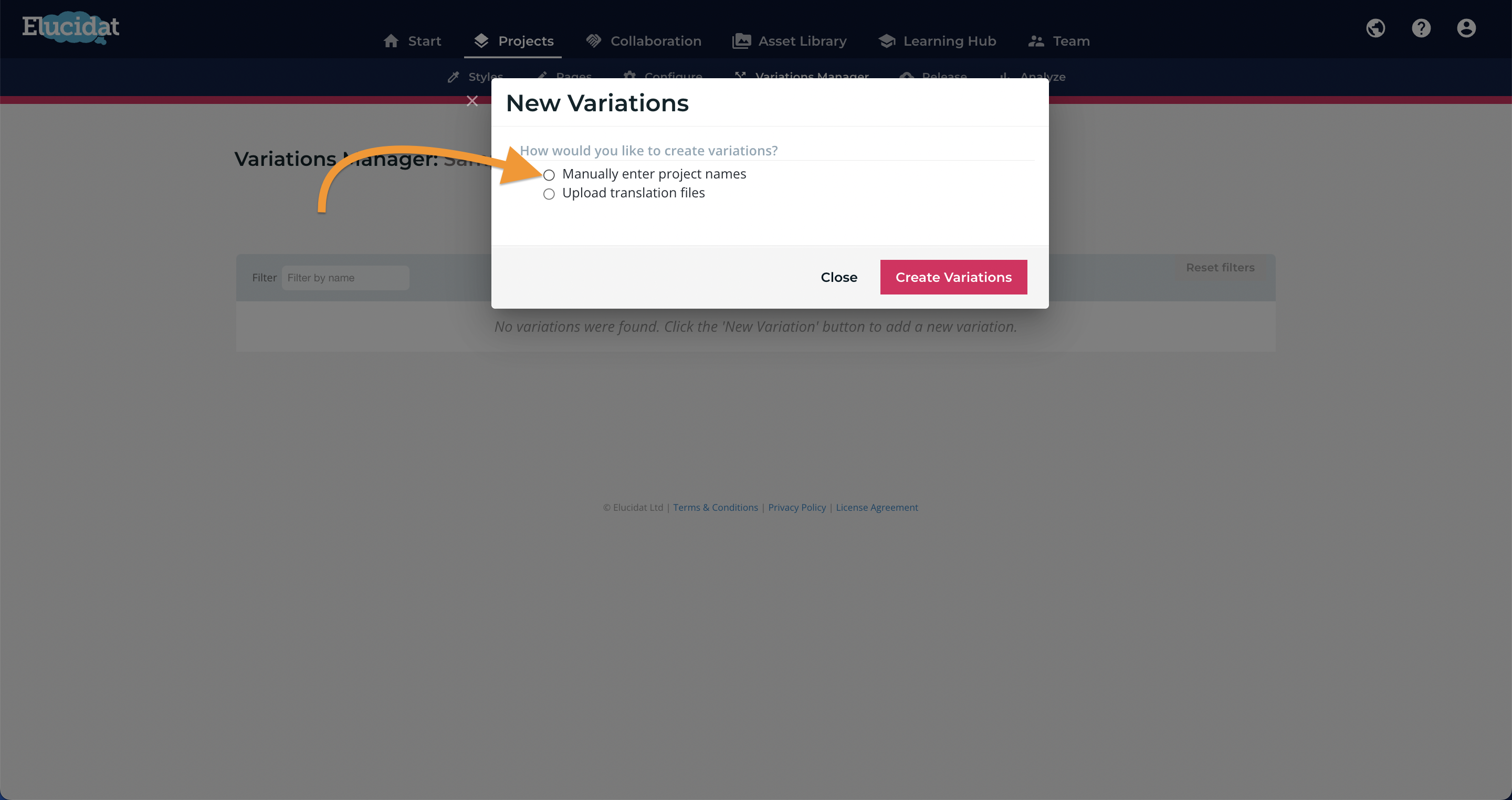 4. Select the language that the Variation is going to be translated into from the dropdown menu: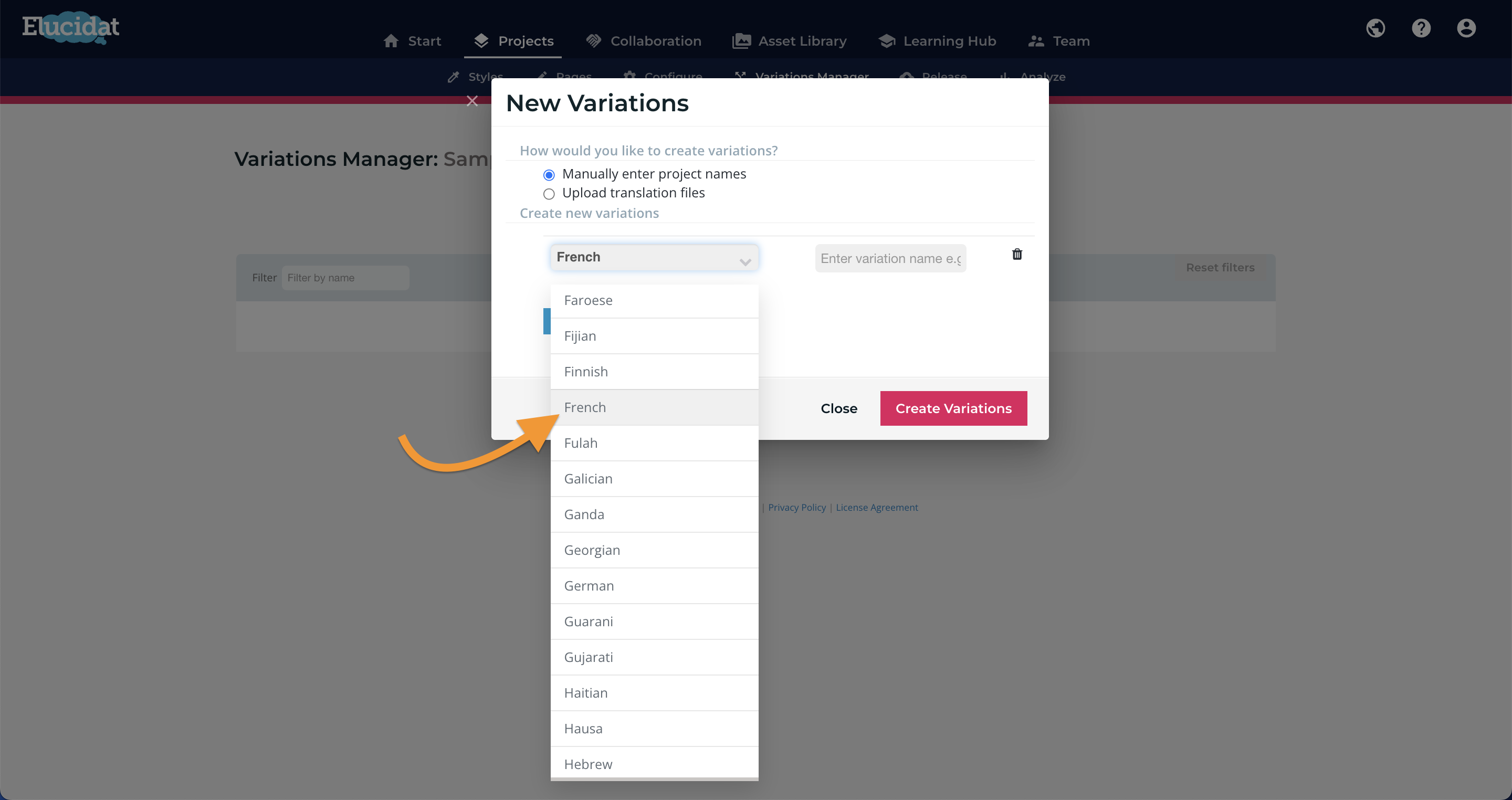 5. To add more, select Add new Variation and repeat for as many Variations as you'd like to create: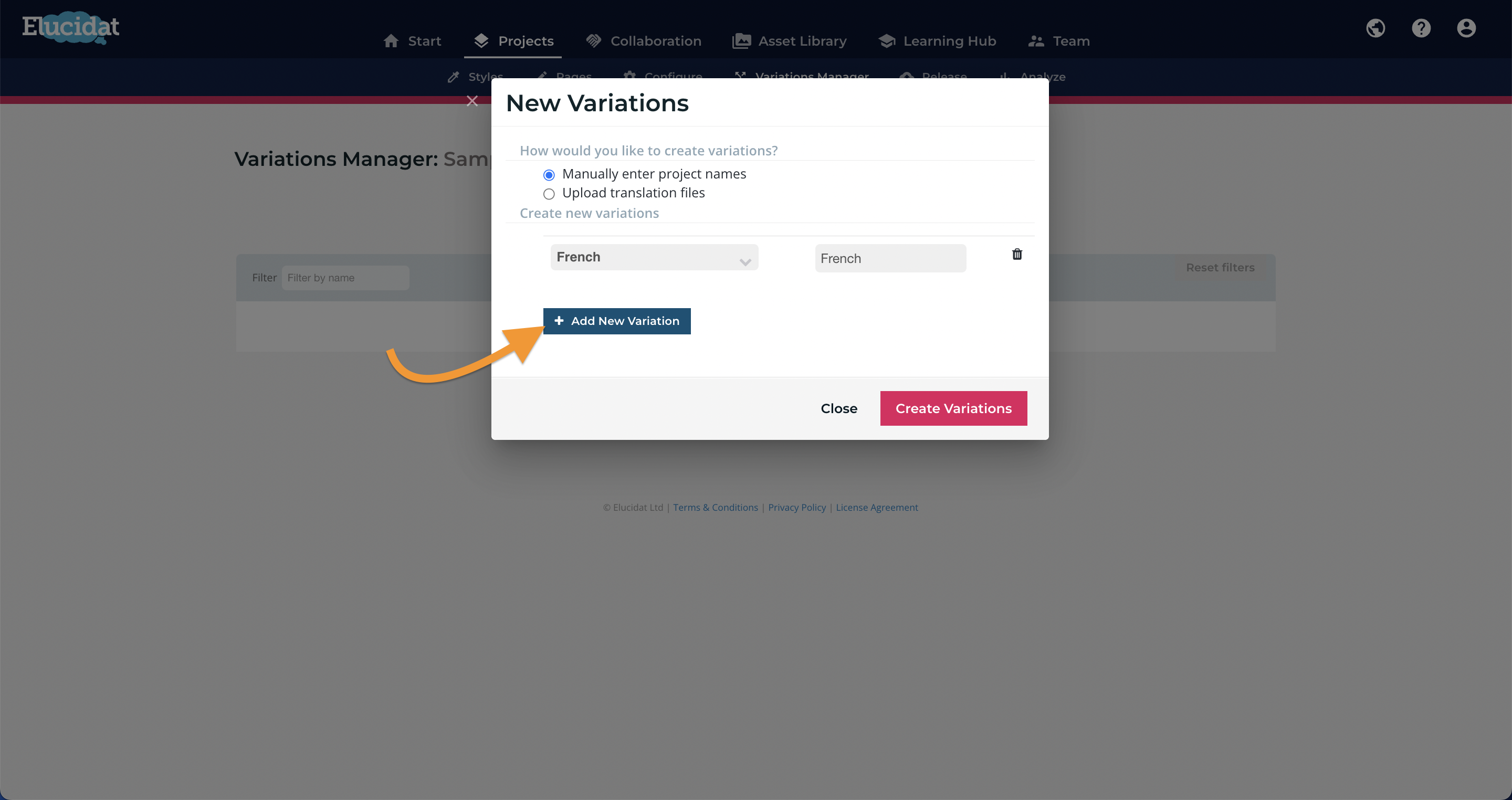 6. Select Create Variations: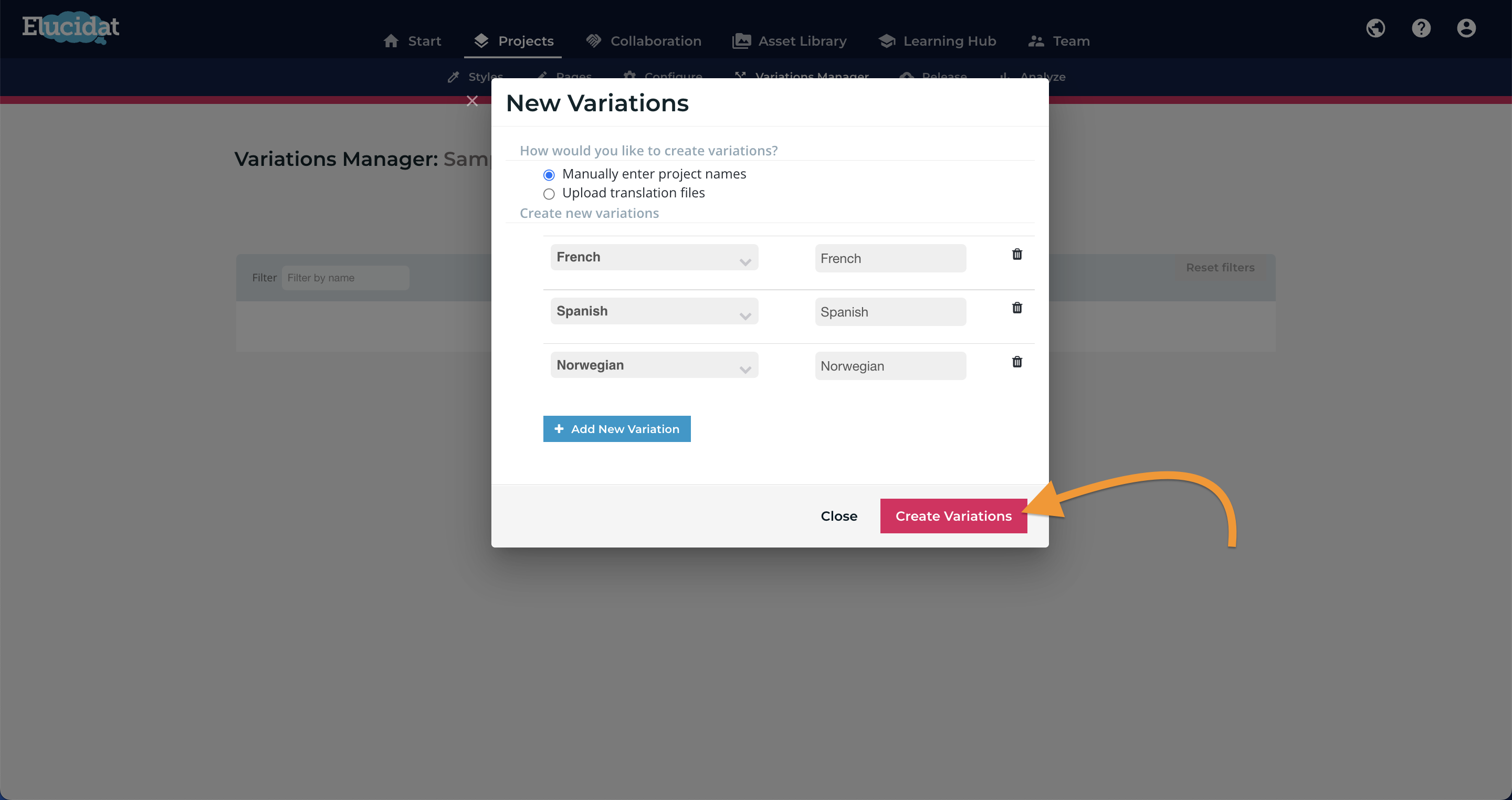 Next steps
When you're ready to translate your Variations, you can either:
a. Follow the steps in Exporting a translation file from a Project and Using a translation file to translate a Project for each Variation.
b. Or export a translation file from Variations Manager, translate the files and upload them directly to each Variation using the Import Translation button in Variations Manager: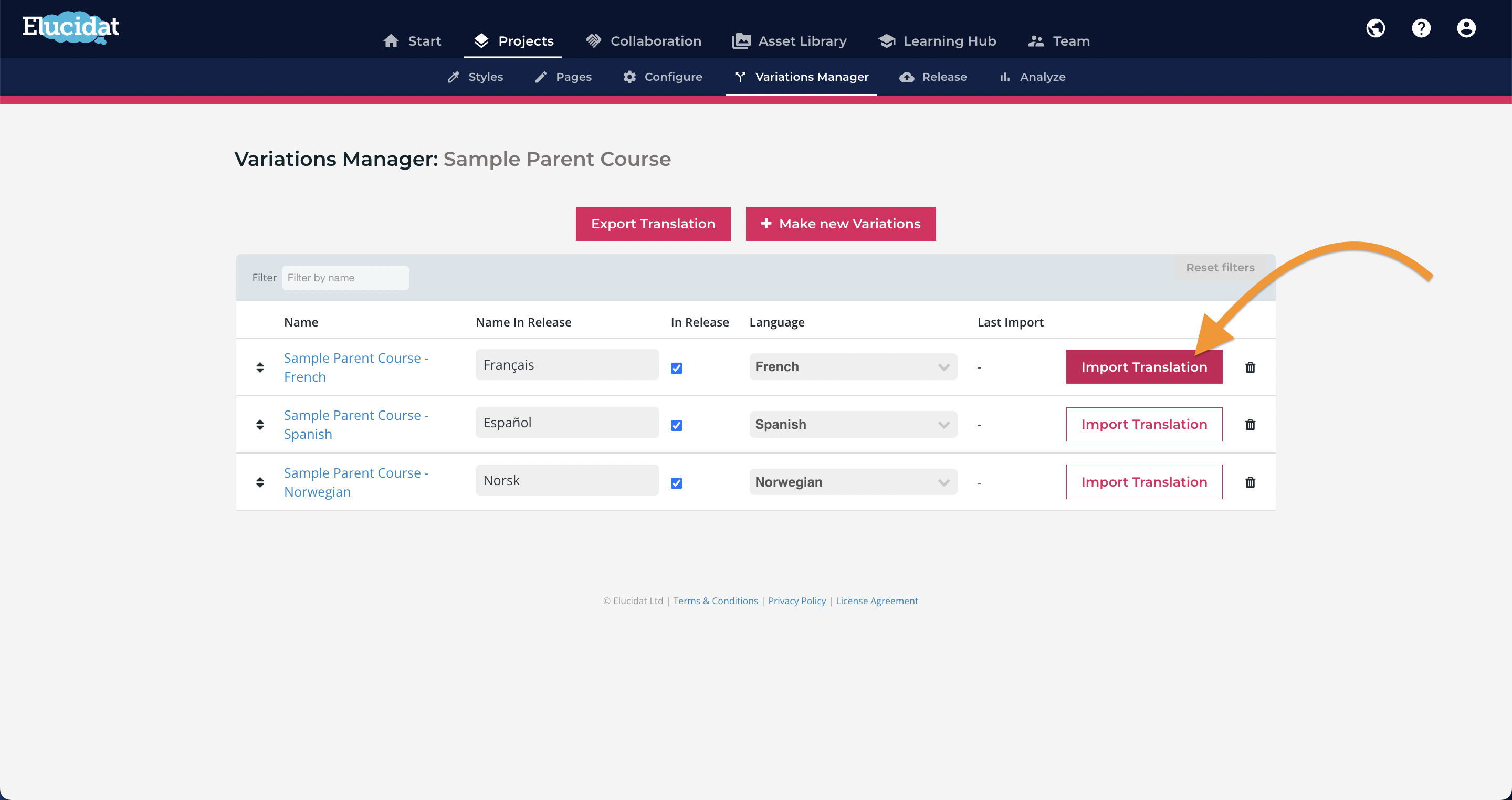 or by using the Import translation file button in each Variation's Configure tab: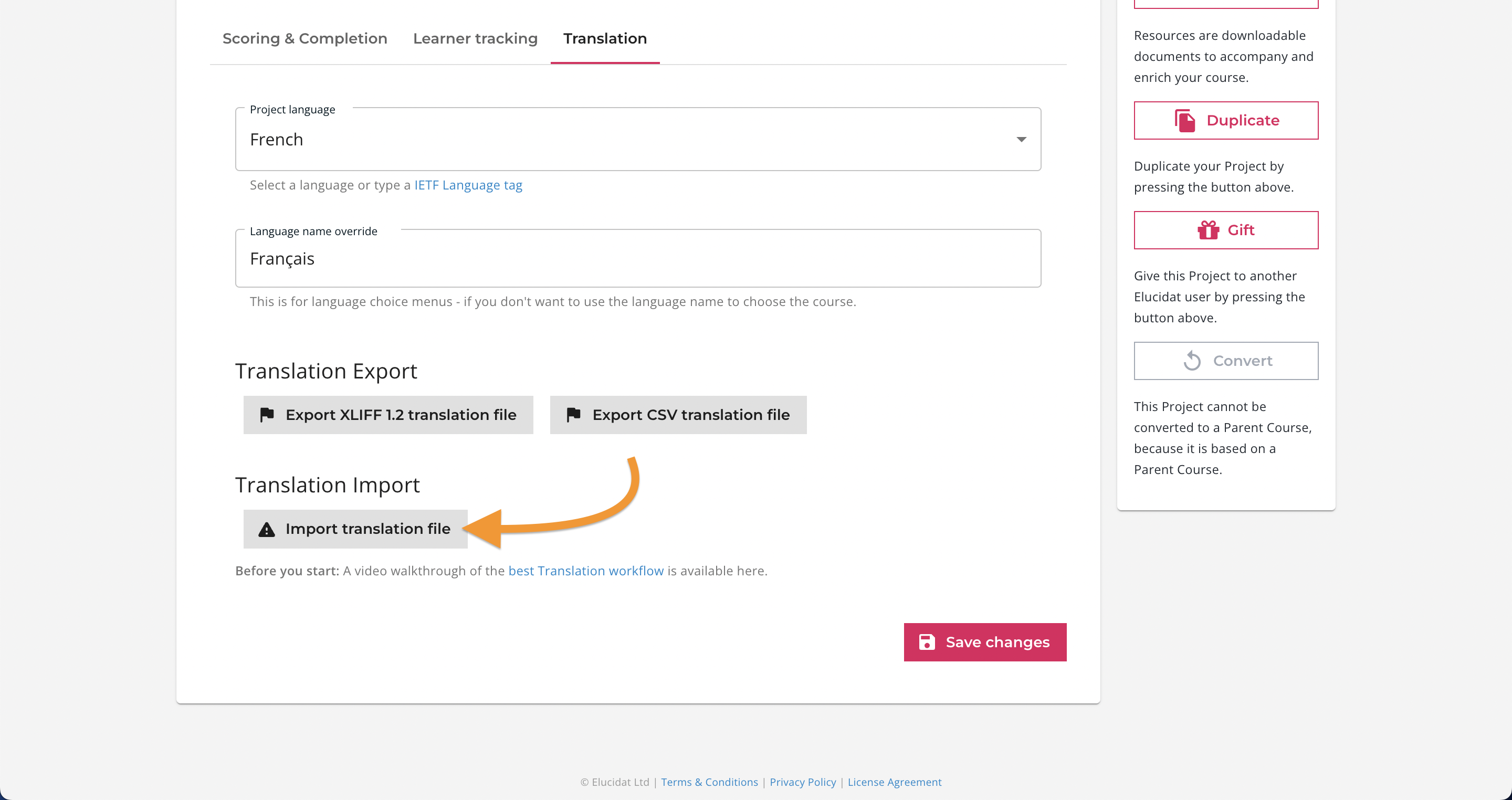 Note: With option b, you will see a warning when uploading the translation file back into the Variation that says the file is not from the current Project. This is because the translation file exported from Variations Manager comes from the Parent Course which has a different Project ID to its Variations. However, a Parent and its Variations share page IDs and part IDs, which is what Elucidat uses to find and replace text. So despite this warning, the translation will still be successful.