Once you've exported a translation file from your Parent Course and the files have been translated, you can upload the translation files back to the Parent Course to create the Variations directly from those files.
Because there's no limit to the number of Variations you can create at one time, this method allows you to quickly add your translated content all at once. This can also be repeated if you need to add more Variations in the future.
Once you've created your Variations, you can then make a release from the Parent Course to create a Multi-Language release.
Tip: If you don't yet have your translated files but you'd like to create one or more Variations to be translated later, you can manually create them instead. This can also be useful if you're planning on translating your Variations manually rather than with a translation file. Following this method will require the Variations to be translated individually. You can find more about this in Creating Variations manually.
1. Go to Variations Manager in your Parent Course and select Make New Variations: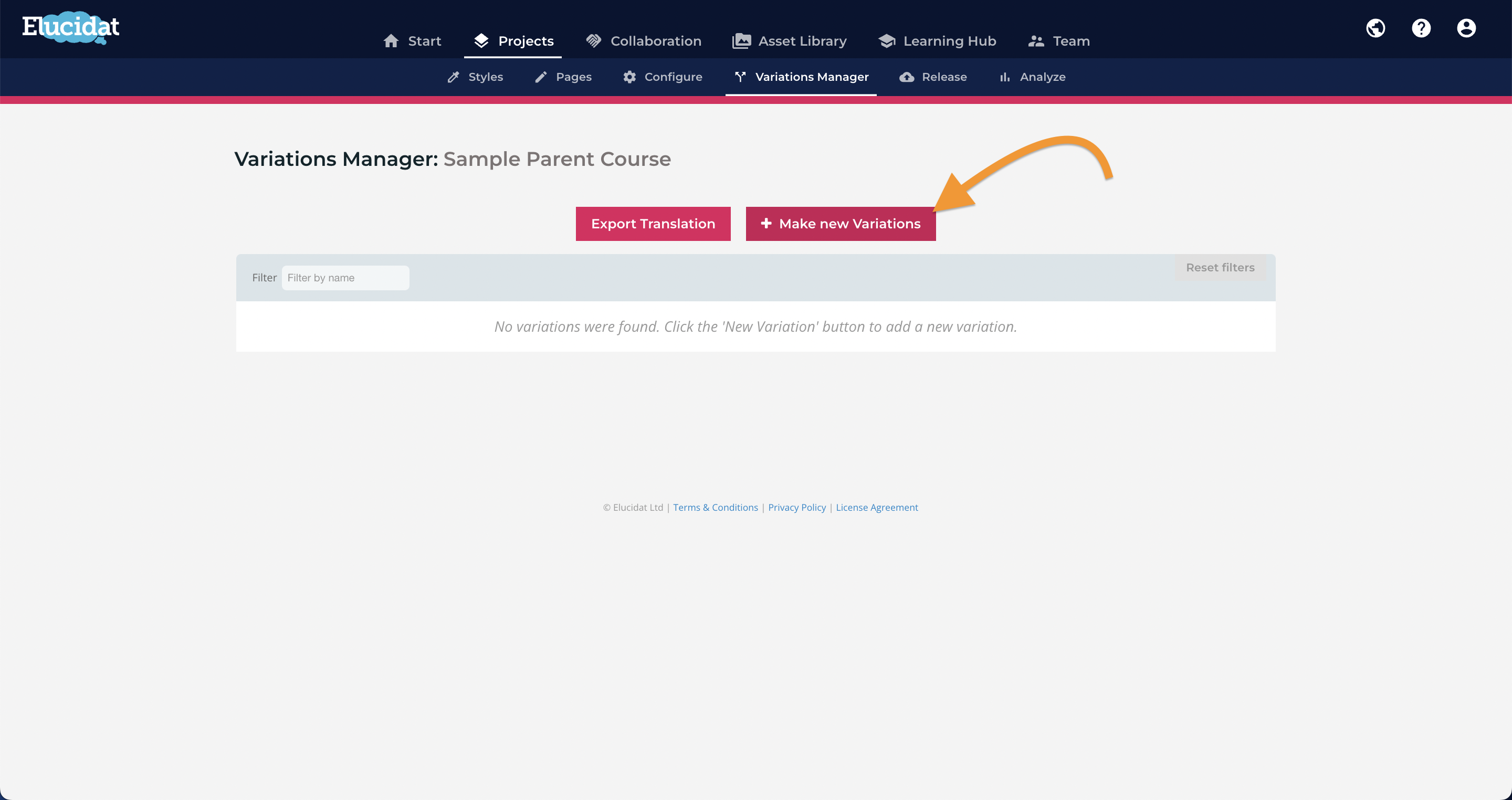 2. Select Upload translation files: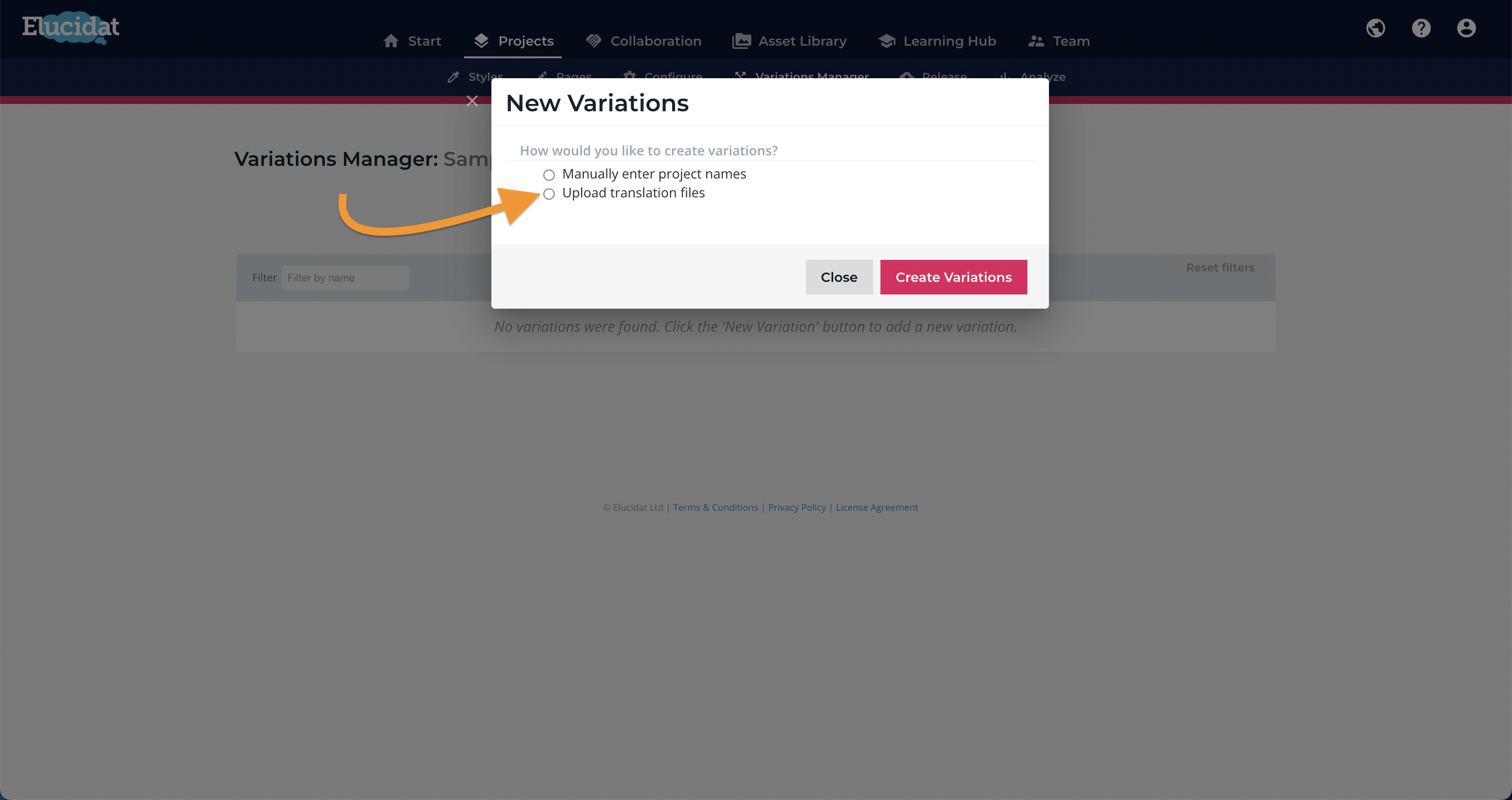 3. Either choose your files from your file explorer by selecting Choose files or drag and drop them into the New Variations popup window. You can add more than one file at this point if you'd like to create multiple Variations at once: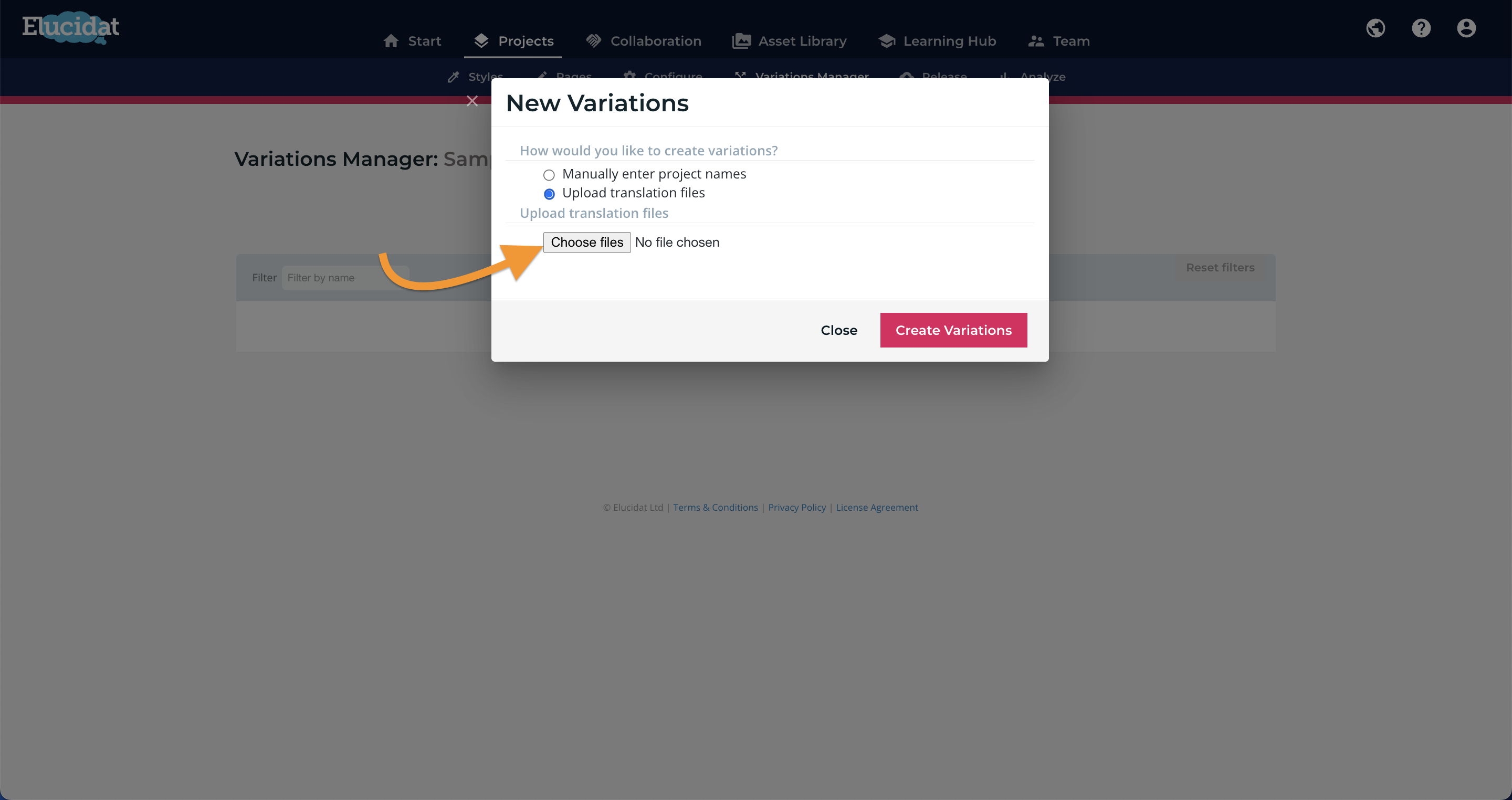 4. Select Create Variations: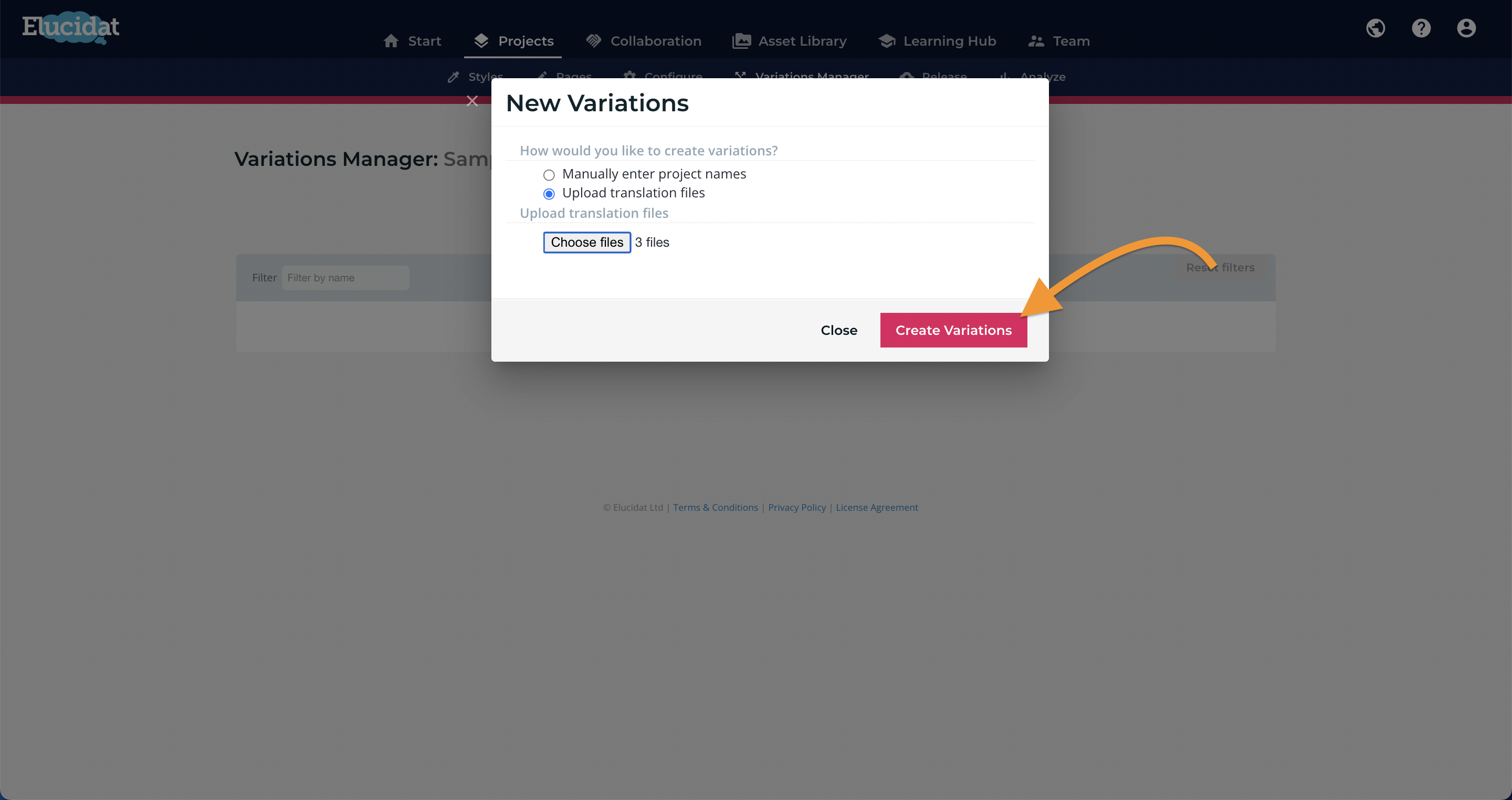 The upload will take a moment depending on the number of files being imported at once. Once the upload has completed, you will see your Variations appear in Variations Manager indicating that they have been successfully created: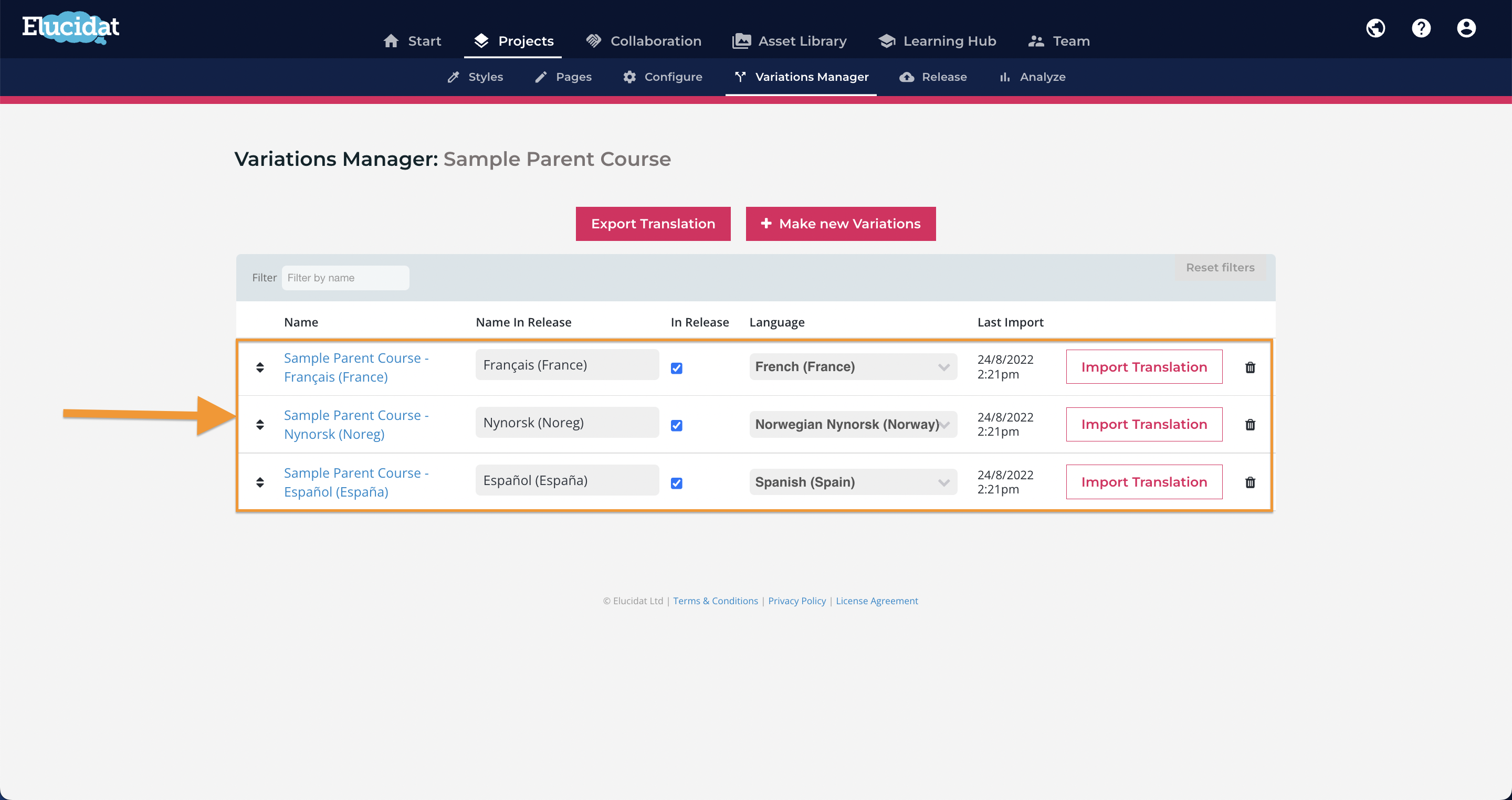 Tip: As well as creating Variations for each of the languages you'd like to deliver your content in, you'll also need to create a Variation in the same language as your Parent Course because the Parent Course isn't accessible to learners in a Multi-Language Release. To find out how to do this, see Creating a Variation in the same language as your Parent Course.