For video content that has been directly uploaded to your Project, a thumbnail image will be automatically generated from a still image taken from the video. This will be displayed in the video container until the video is played.
But if you'd prefer, it is possible to set your own custom thumbnail using an image from your Asset Library or directly added from your device.
1. To add an image as a video loading screen in your Project, open a page which contains a video you have uploaded.
2. Open the page in Author.
3. Select the Edit menu at the top right corner of the player, then open the Video tab: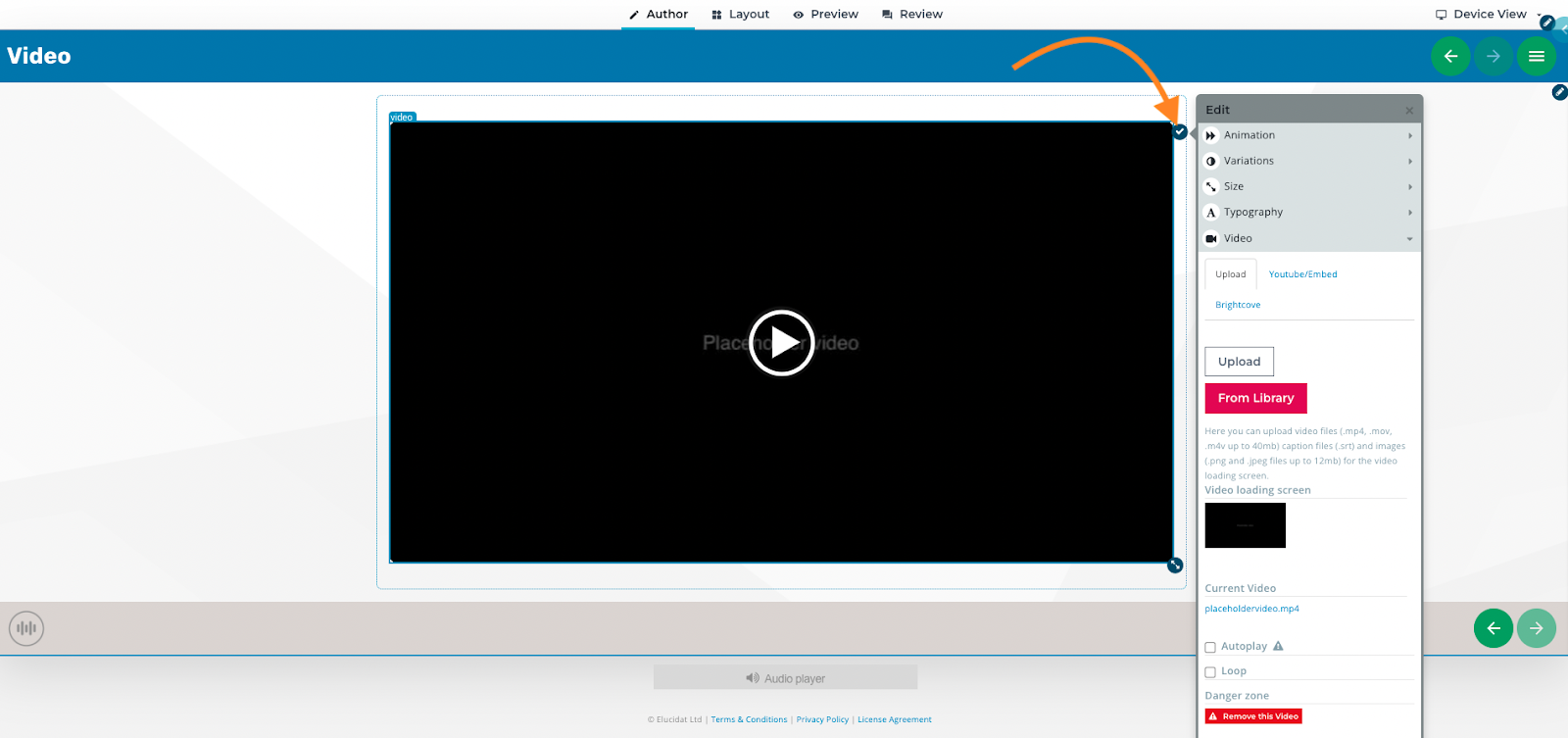 4. Select Upload to upload an image from your device. Images used for the loading screen can be JPEG or PNG files up to 12MB.
5. Or select From Library and then Loading screen images to upload an image already in your Asset Library: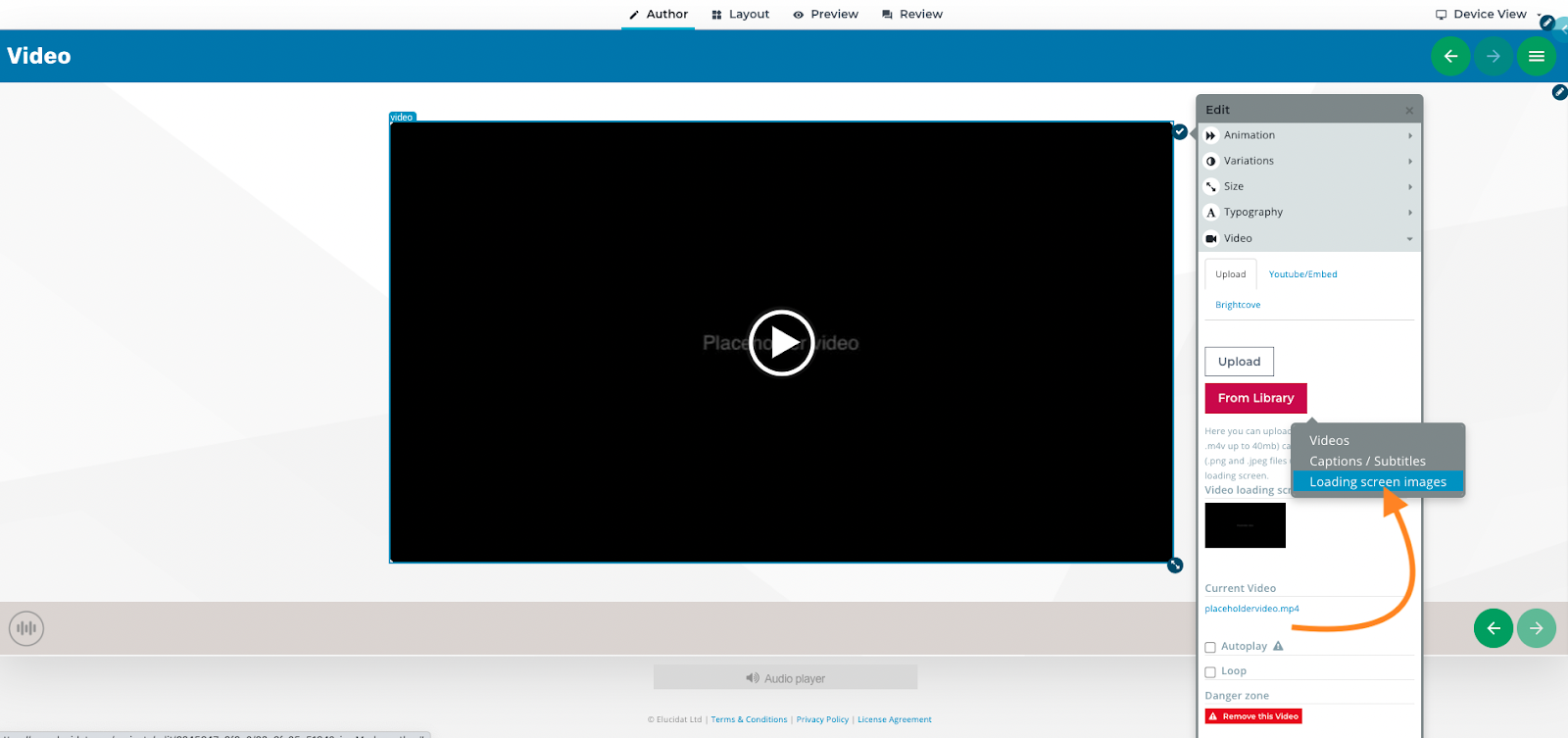 7. The image will appear in the loading screen in the video player:
8. Select Save to save the changes.