You can add audio to your courses to supplement and add variety to your learning content. Audio can be added directly to your course by inserting a file into an audio player part.
You can add your own audio players directly to your pages using Layout. If you're unsure how to do this, see Adding an audio player to your page for more information.
Alternatively, your Project also comes with an inbuilt audio player at the bottom of the page which you can use to add your audio.
You can also upload audio to the Asset Library so that it is ready to be used later.
For instructions on how to add files to your Projects from the Asset Library, see Uploading files to the Asset Library.
Note: Elucidat supports audio files of up to 2GB in MP3 or WAV format.
Inserting audio into an audio player that has been added to a page
1. Select the Edit button in the top right corner of your audio player: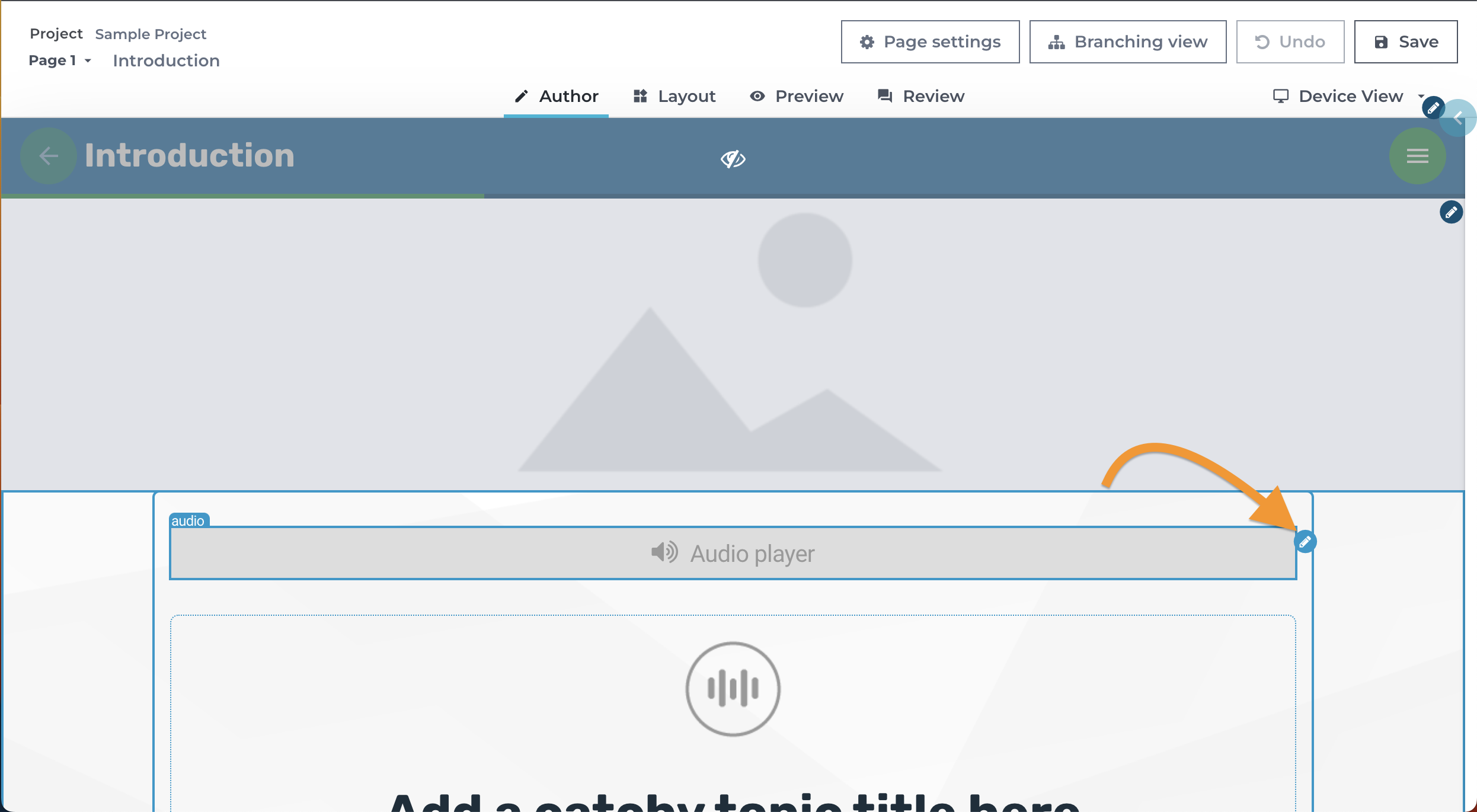 2. Select the Audio tab to expand it and reveal the upload options: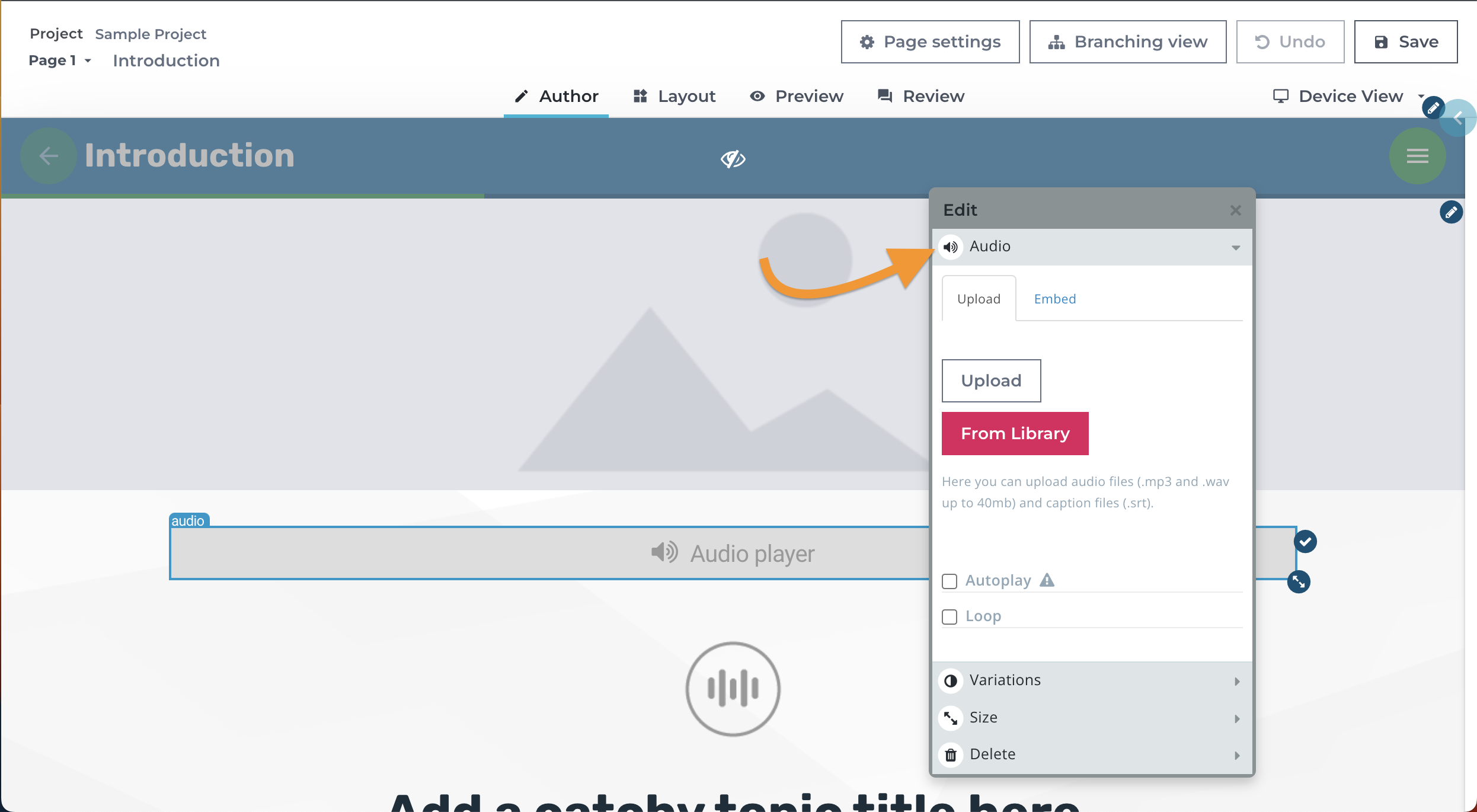 3. If you want to upload a file from your computer directly to the player, select Upload and choose your audio from your files. If you'd like to add one that has already been uploaded to your Asset Library, select From Library.
4. Save your changes using the Save button. 
Note: When you upload a file directly, the player will show a message saying Audio uploading... which indicates that Elucidat is currently encoding the audio. This is to ensure it can play well across different devices and connections. Encoding shouldn't take too long but if the message hasn't disappeared after reloading the page, wait another minute or two and try again. 
Adding audio to the inbuilt audio player
1. Scroll to the bottom of the page and select the Edit button at the top right of the audio player: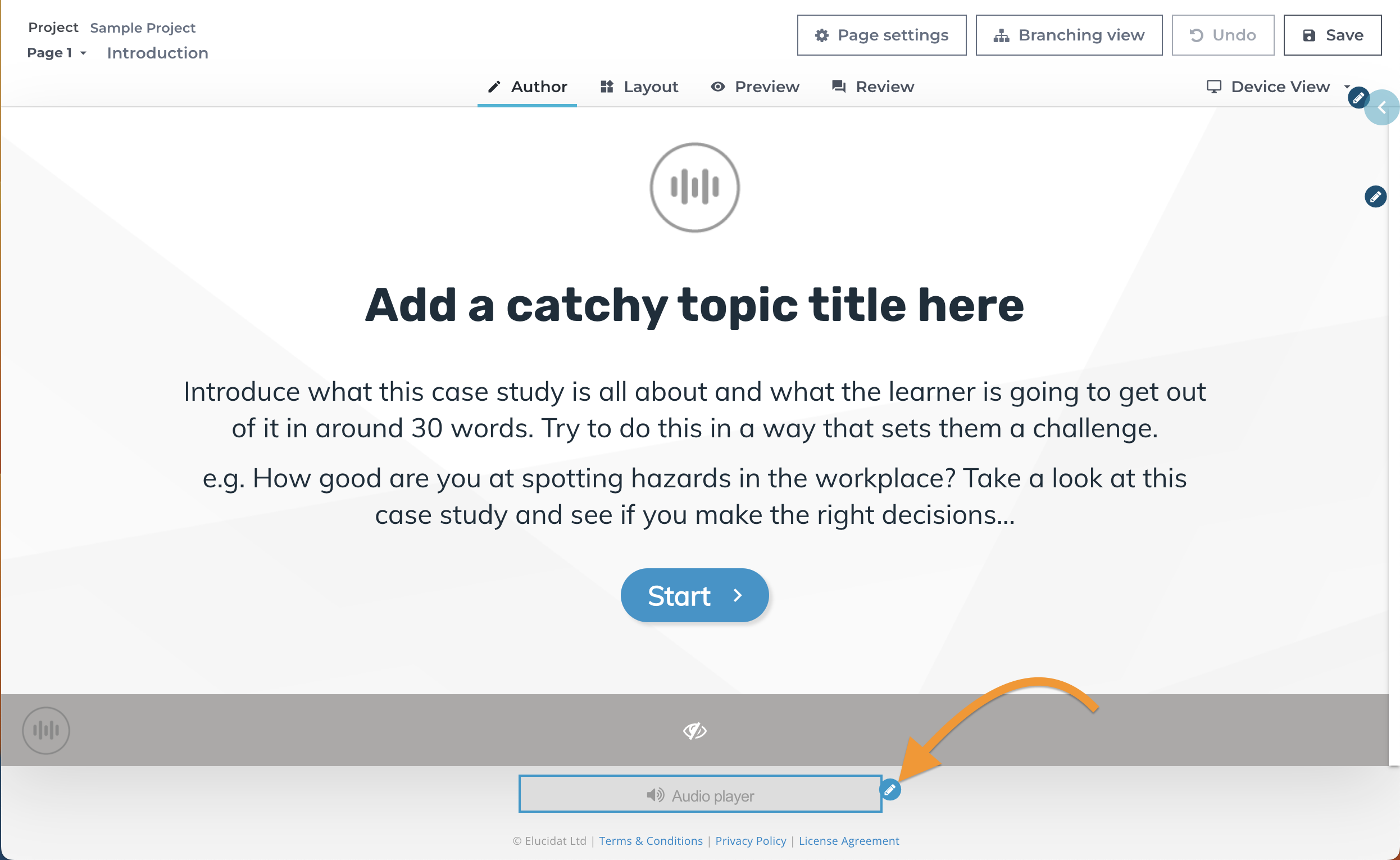 2. If you want to upload a file directly to the player, select Upload and choose your audio from your files. If you'd like to add one that has already been uploaded to your Asset Library, select From Library: