Importing pages from another project is a great way of saving time when creating a new project, allowing you to reuse content which has already been built.
From the Start page
1. Click Create from another project: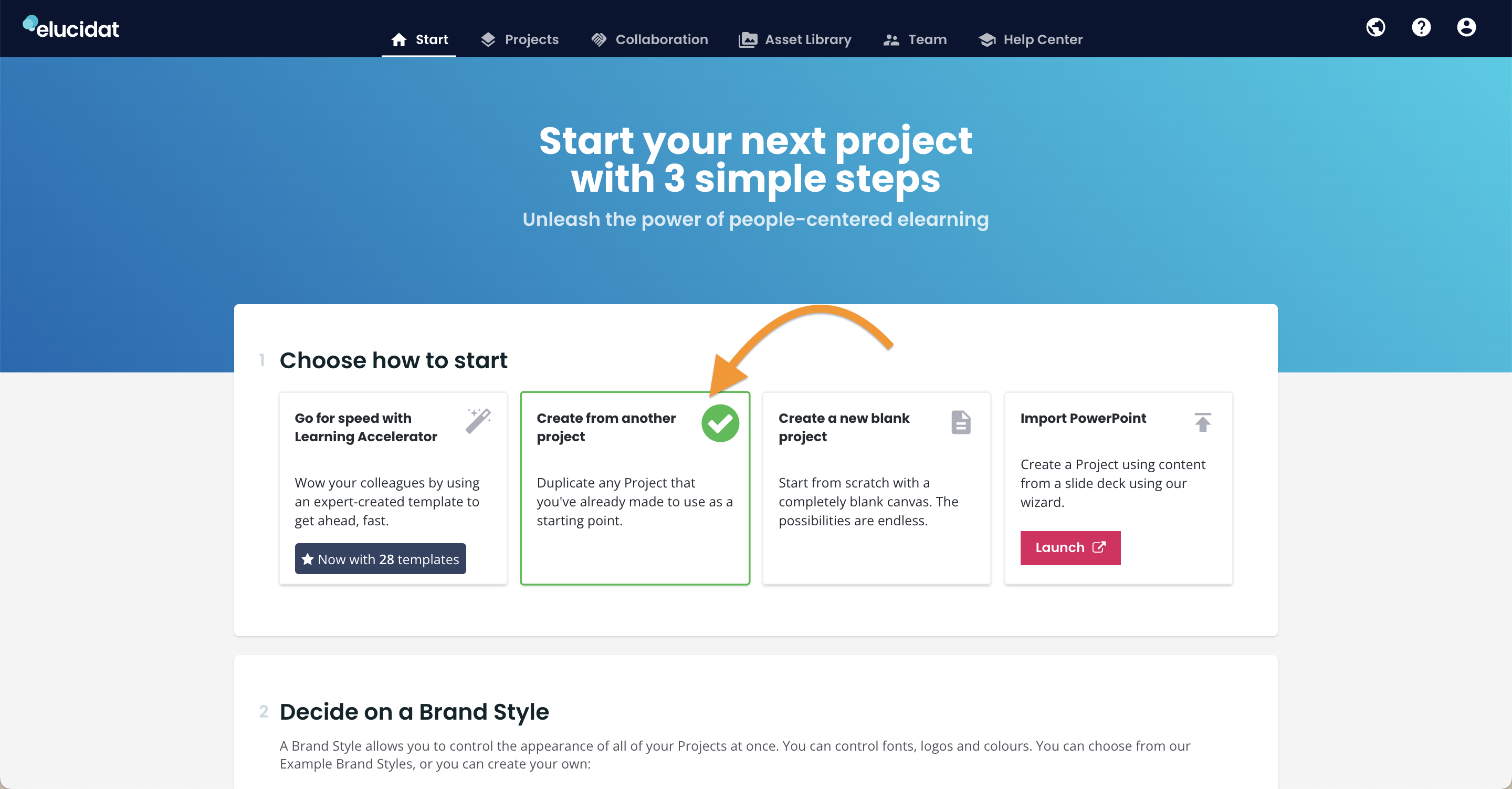 2. Select your Style: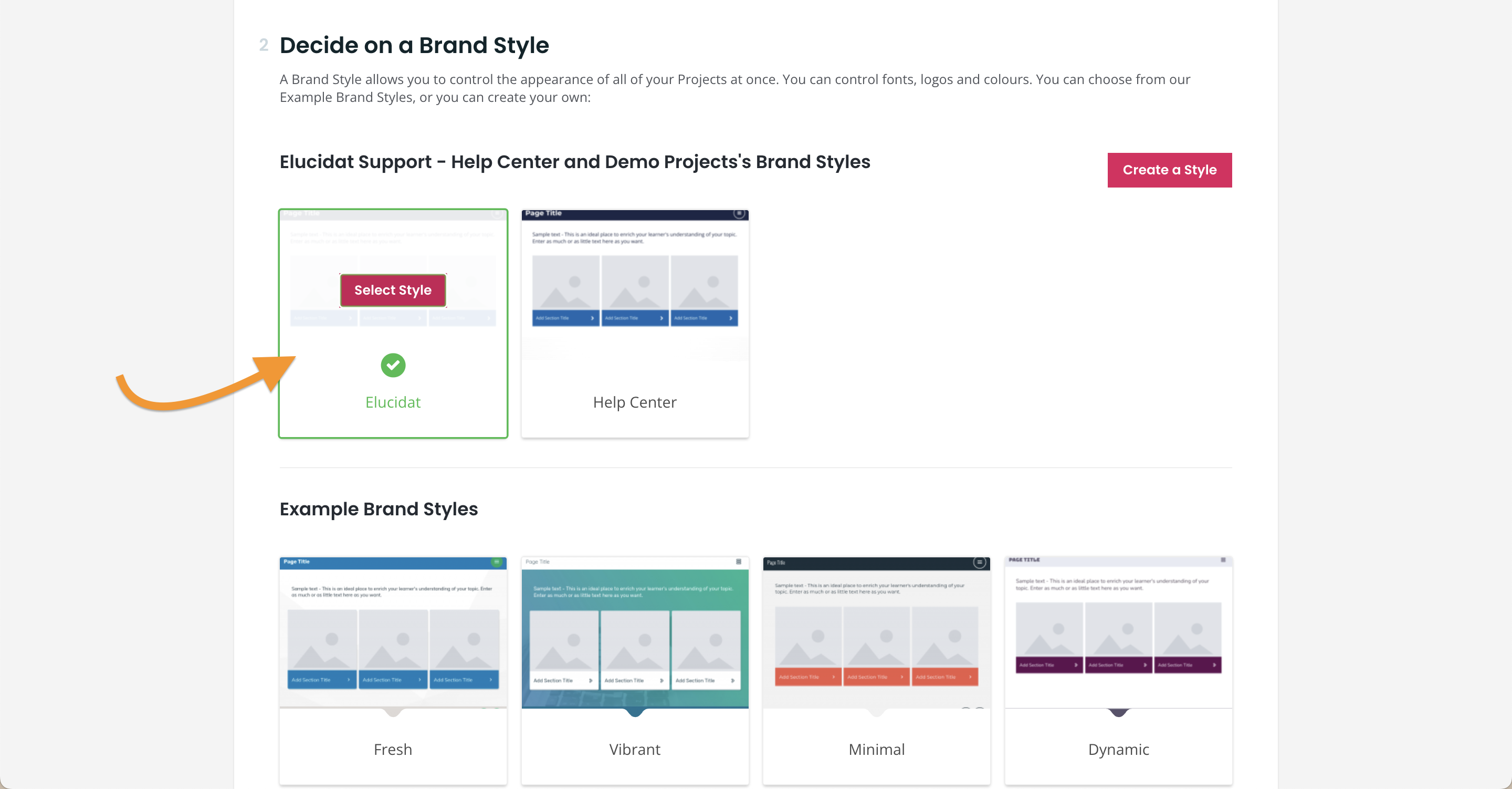 3. Name your new Project, and click on Select project:

4. You will then be shown a list of all available Projects. Use the search bar to find the Project you would like to use:

5. Select the required Project and click Next:
6. Select the required pages, and click Finish: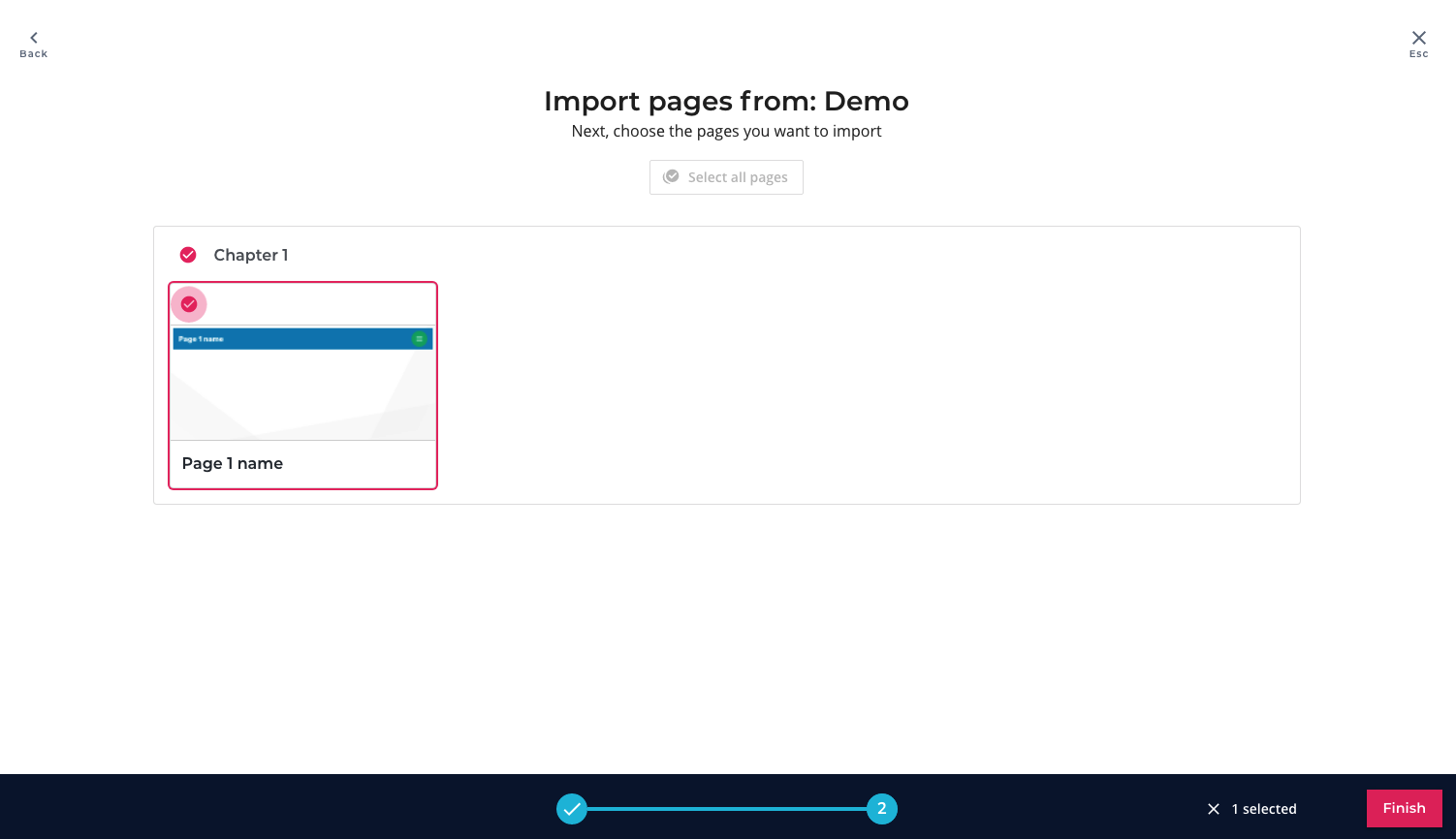 You will then be taken to the Pages screen.
From the Pages screen
From the Pages screen, you can start the same process by selecting the Import option:

The rest of the process then follows the same steps as above.
Note: You cannot add a page from a Project which is using a discontinued legacy Theme to another Project.