In order to begin translating your Project, you'll first need to export a translation file.
A translation file contains all of the text content in your Project. Translation files can either be exported in the CSV or XLIFF format. Which file you choose will depend on how you plan to translate your content. You can read more about these file types in our CSV and XLIFF articles.
Once your file is exported, you can add your translations to the file and re-upload it to your Project to translate it.
Exporting your file
1. To export a translation file, open your Project and go to Configure: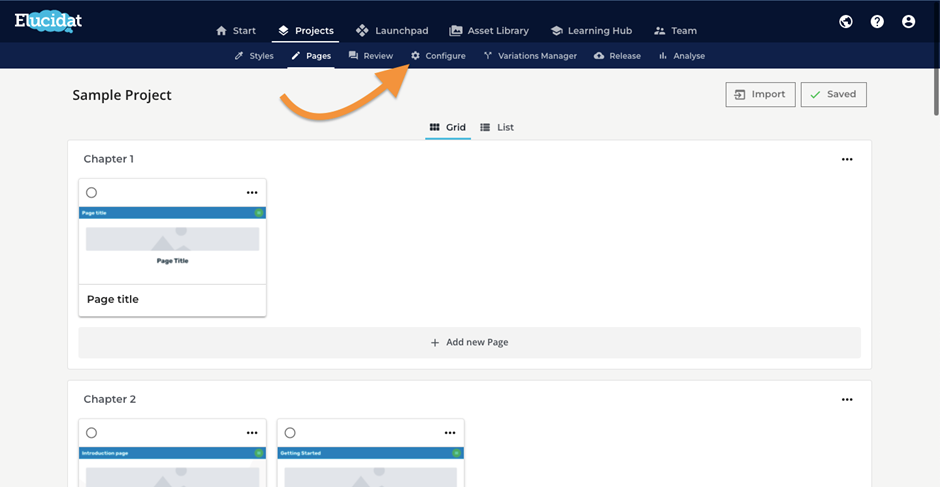 2. Go to the Translation tab: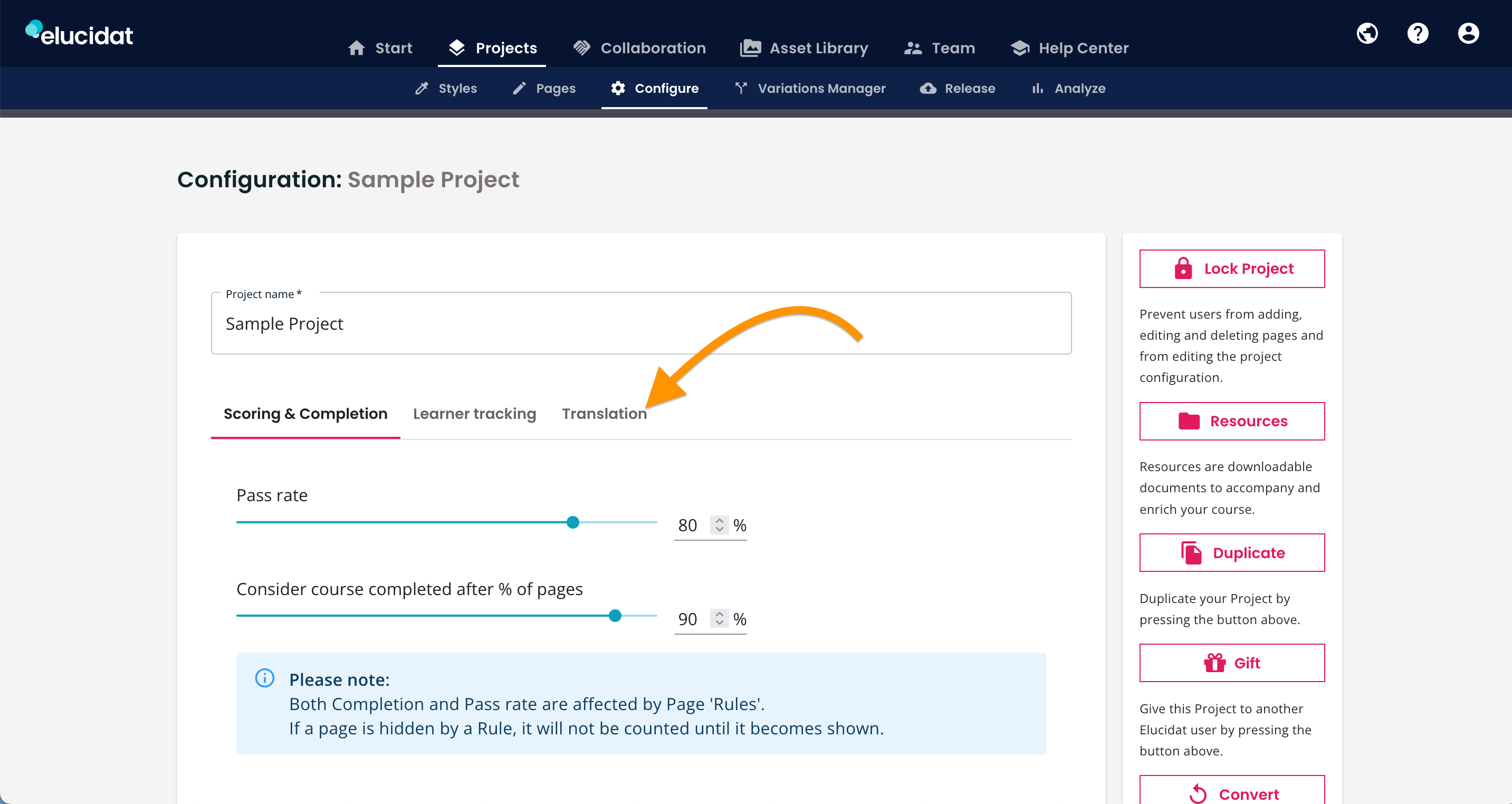 3. Select either Export XLIFF 1.2 translation file or Export CSV translation file: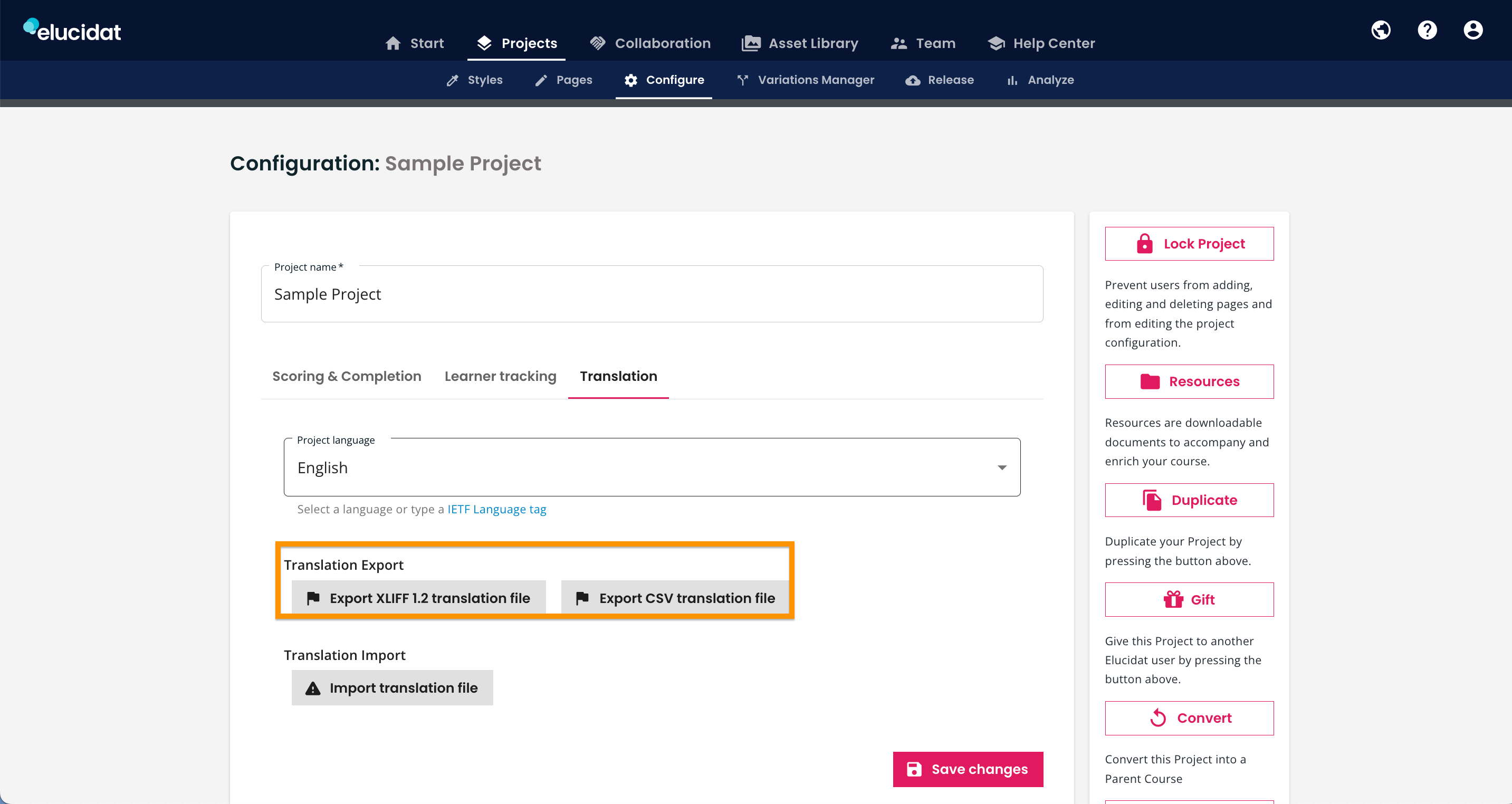 Your translation file will begin downloading. Once it has downloaded, you can either begin adding the translations to the file yourself or share this with your translation agency.