Learning can be made more personal by letting the learner input their name at the start of the course, then displaying this name back to the learner somewhere else later in the course.
This can be achieved by using clips to input data, and output stored data. You can also display the learner's name if this has been collected prior to starting the course.
Displaying a stored learner's name
1. Create a textbox on the page where you'd like your learner name to appear and select Insert > Clips > Learner name.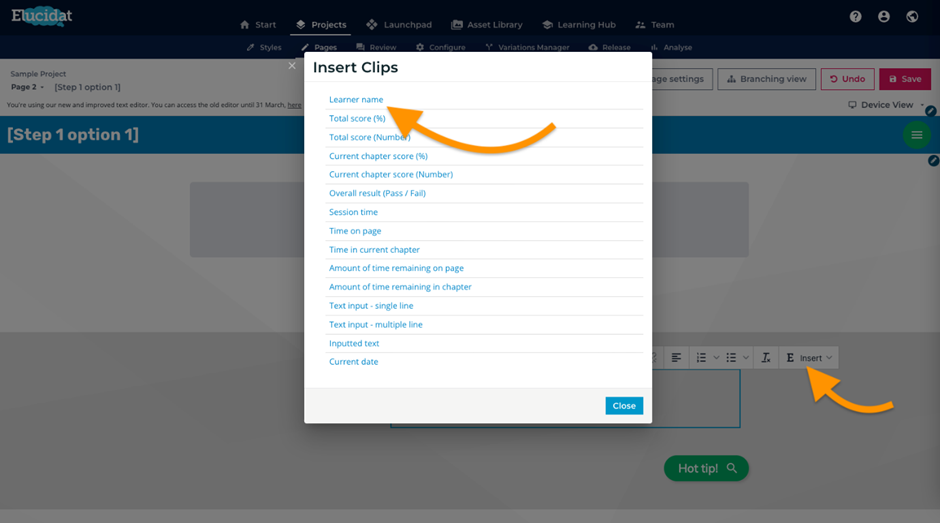 2. The learner name clip will place a piece of code inside your textbox which will 'pull in' the learner's name as set by learner tracking. For this to work you will also need to have learner tracking enabled, please read more at about Learner tracking.
Getting data directly from clips input
If you are not capturing the learner's name prior to them starting the course, you can create an Introduction page where a learner is asked to enter their name at the start of a course. This can then be referenced later in the course where needed.
1. First create the Introduction page where you will capture the name of the learner.
2. Create a textbox on this Introduction page and select Insert > Clips > Text input - single line:

3. Give your clip a Unique ID (you cannot use full stops or spaces, they will be removed, you can however use underscores):


4. The Unique ID will now appear in your text field when in Author mode:



5. Go to the page on which you want the learner's name to appear, such as a welcome page. In a textbox select Insert > Clips > Inputted text. Place the Unique ID in here: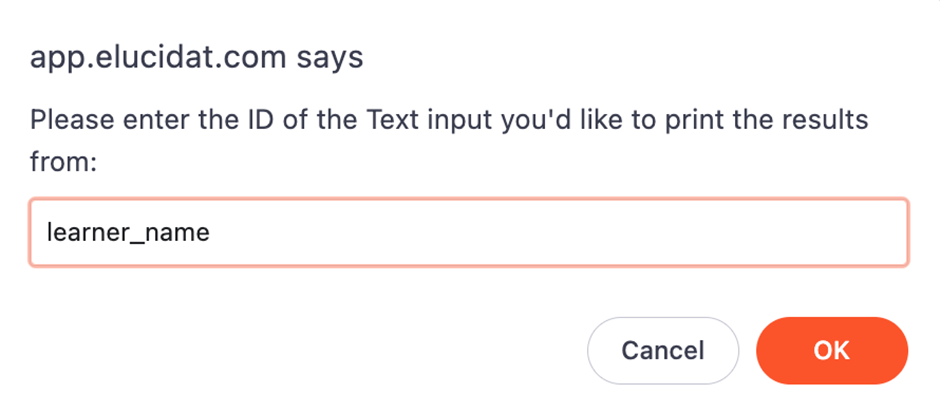 6. The Unique ID will appear in your textbox in Author view like this:


And in Preview will appear like this: