To add media files to your Project you can upload them directly to your Project, or add them from the asset library. This article will show you how to upload them directly to a Project.
Every editable page part in Elucidat has an Edit menu which allows you to edit the settings of that page part:

The menu options which display will depend on the design of the page and the type of part you are editing.
Images
You can upload an image anywhere you have placed an image element in your Project.
1. Select the edit option (

) at the top right of any image element.
2. Upload your image by selecting the Image option from the edit menu options, and then selecting Upload: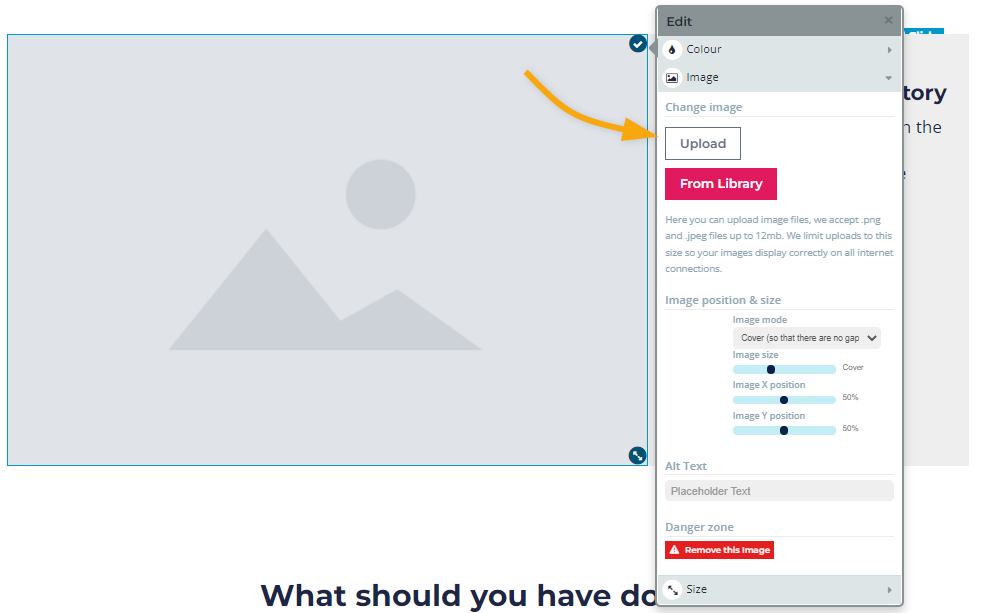 Tip: As well as uploading images directly you can also select From Library to use images from your Asset library, which contains all the images that have been uploaded to your account.
Videos
The Video option allows you to upload videos to your page.
1. To upload a video to your Project, add a video page to your Project by pressing Add new Page:

2. Name your page and then select the Video option from the Set Page Type dropdown: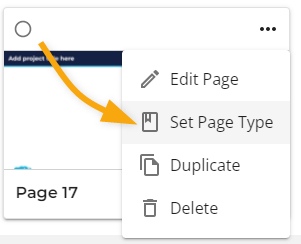 3. Select Present information then choose Video:

Select Set Page Type and your video page will now display.
4. To insert your video, select the edit button at the top right of the blank Video player element: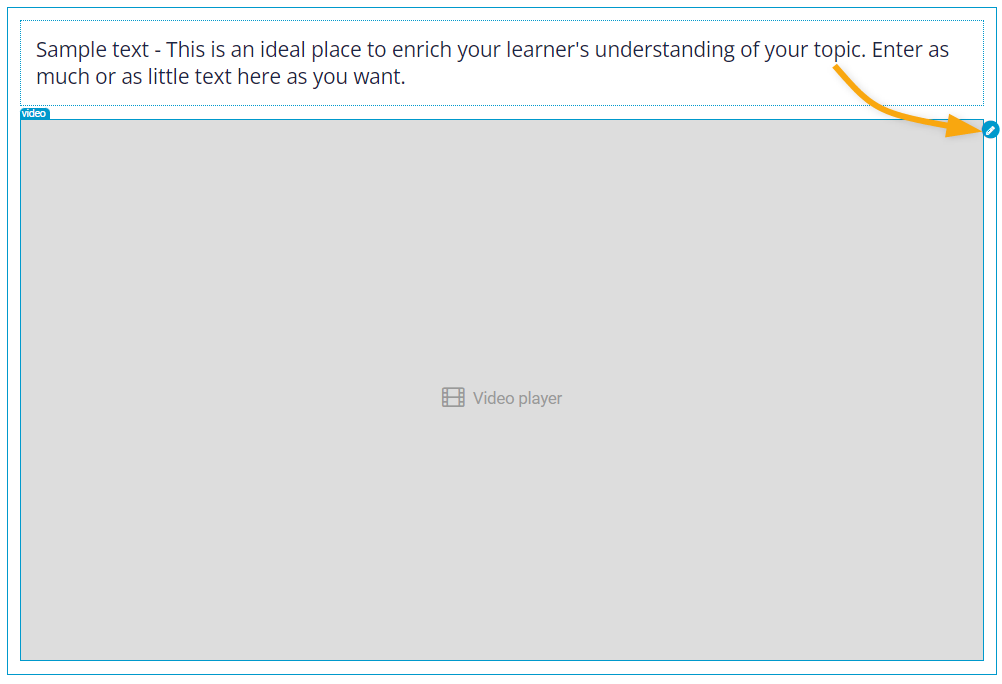 5. Select the Video option from the Edit menu, and then select your video by pressing upload: