Restricting Project access to individual Departments ensures users only have access to content that is relevant to them.
When a Project is added to a folder that sits within a certain Department, only users who are part of that Department are able to access, view and edit it. To find out how to set up a user's access so they can only view Projects in their Department, see Limiting users' access.
Adding a Project to a Department
1. Go to the Projects tab:

2. In the sidebar on the left hand side of the page, right click on the department you want to add a project to and select the Create folder option: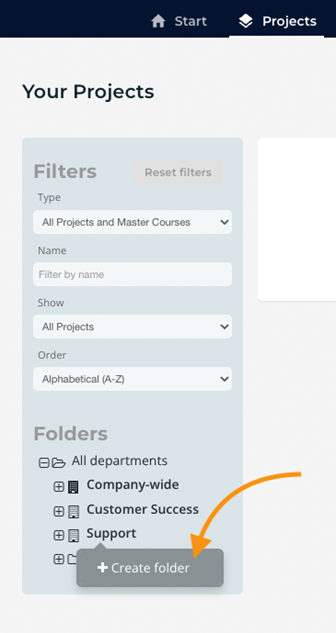 3. Enter the name of a folder you wish to add projects to and click Save: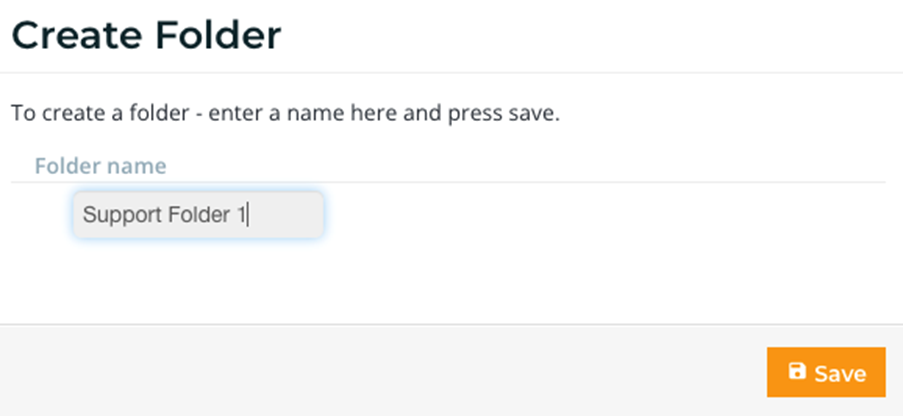 4. In the sidebar on the left hand side of the page, find the project you wish to restrict access to and click on Select a folder: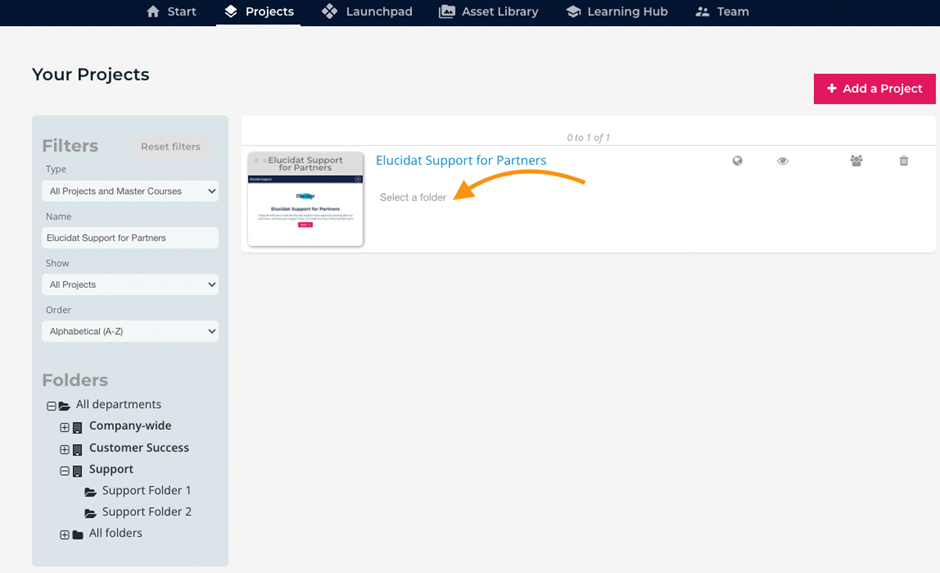 5. Select the folder for your department.
6. Your project is now restricted so that it can only be accessed by users who have access to that department.
You can also drag and drop an existing folder into a Department to make that folder part of that Department.