The first step in creating your elearning course is to create a Project. 
1. Open the Start page: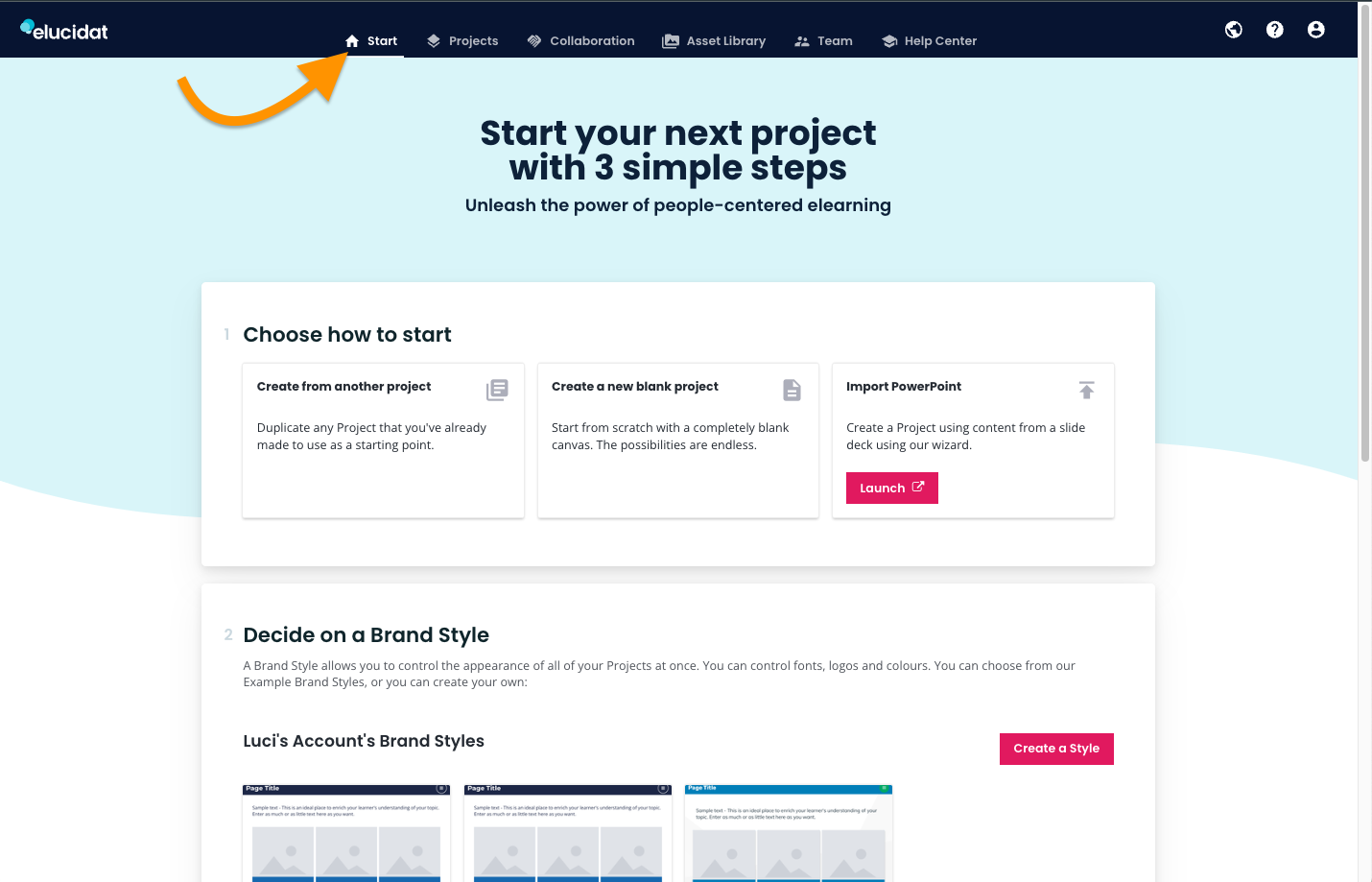 2. Choose Create a new blank project: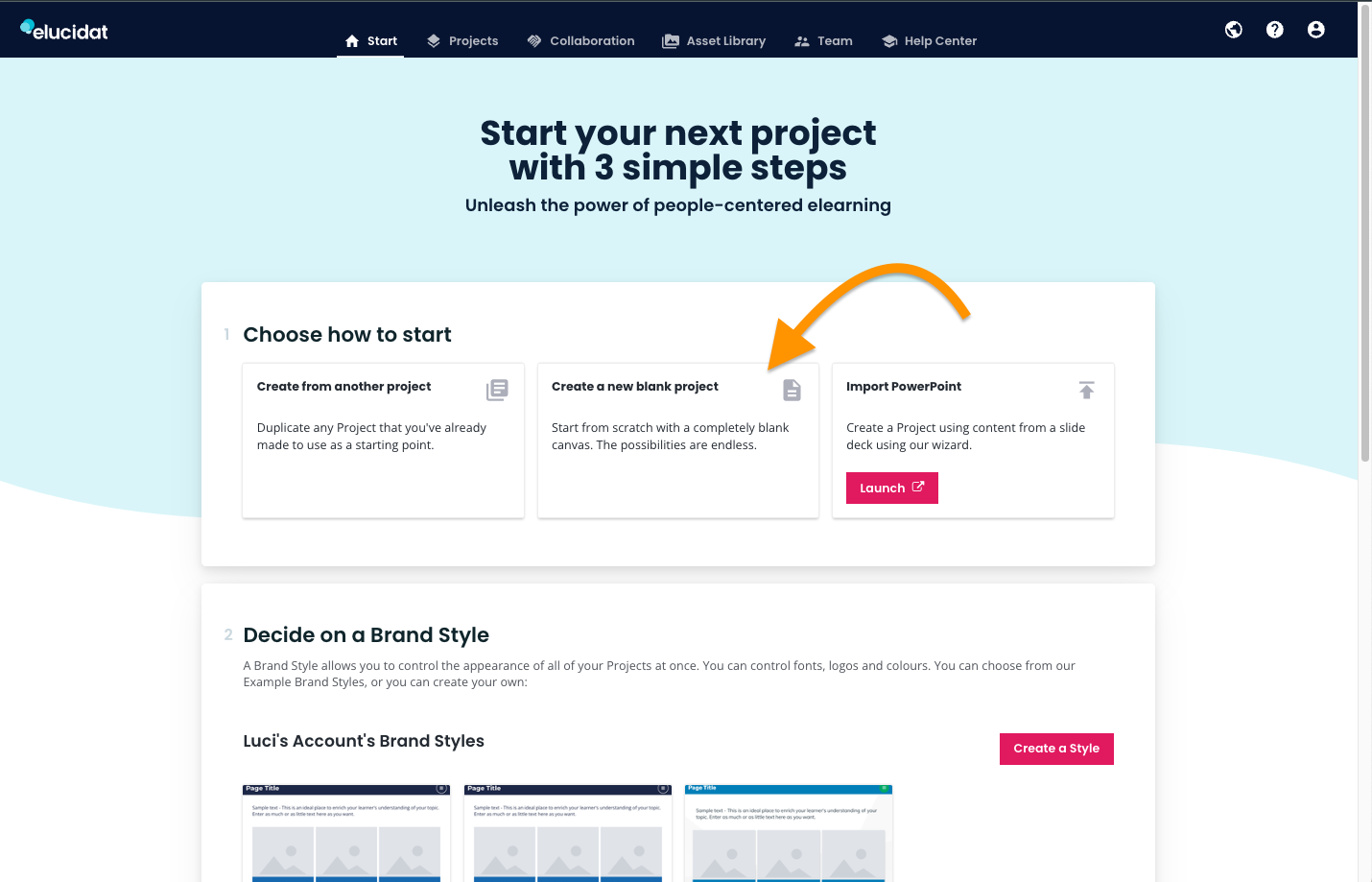 3. Select a Style by hovering over the Style you'd like and choose Select Style: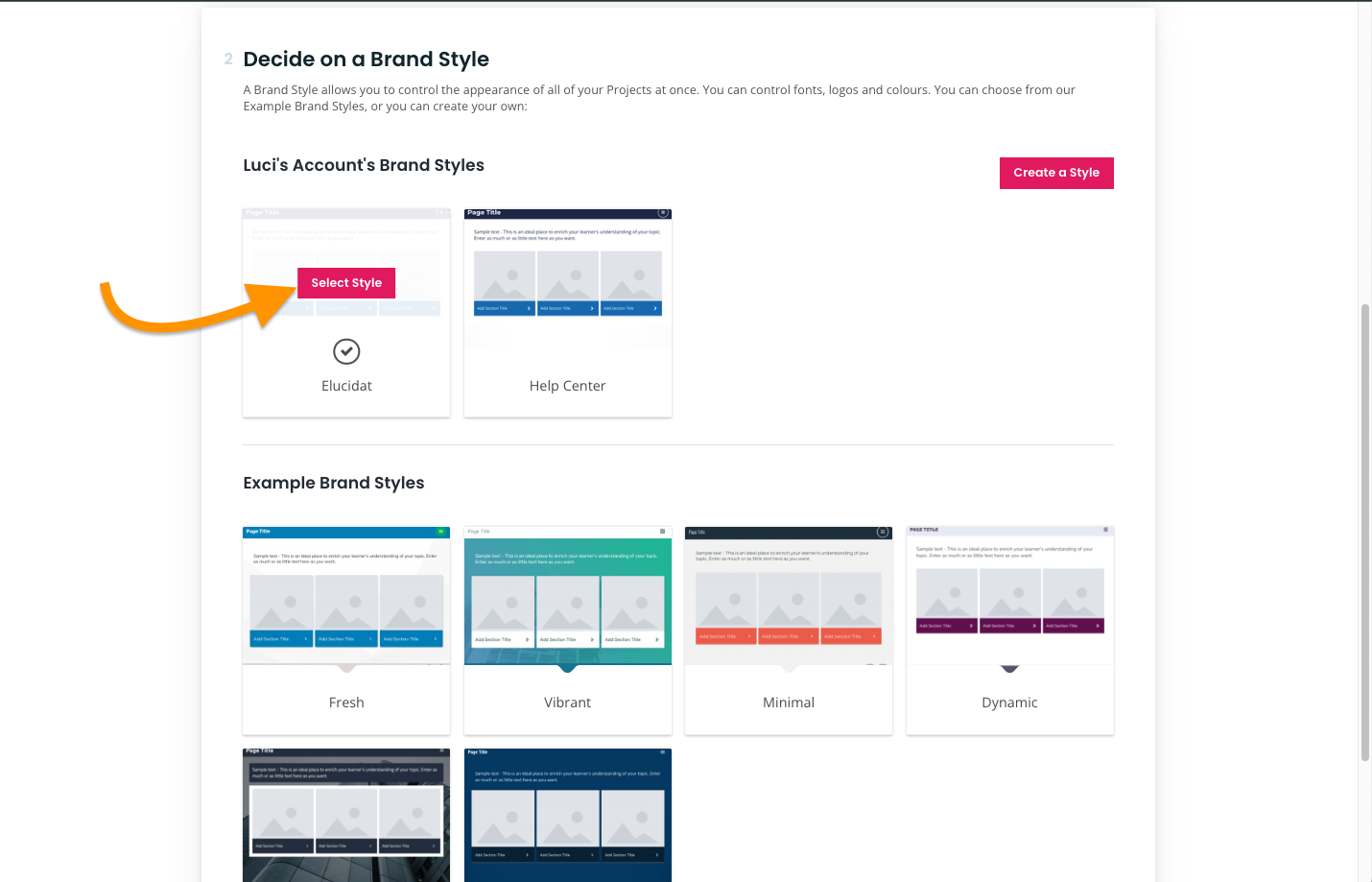 4. Name your Project and assign it to a folder in your Project Library. Type a name in the field under Name your project.
5. Choose a folder from the Select folders drop down menu. Scroll through the list of folders and find the one you'd like to put your Project in: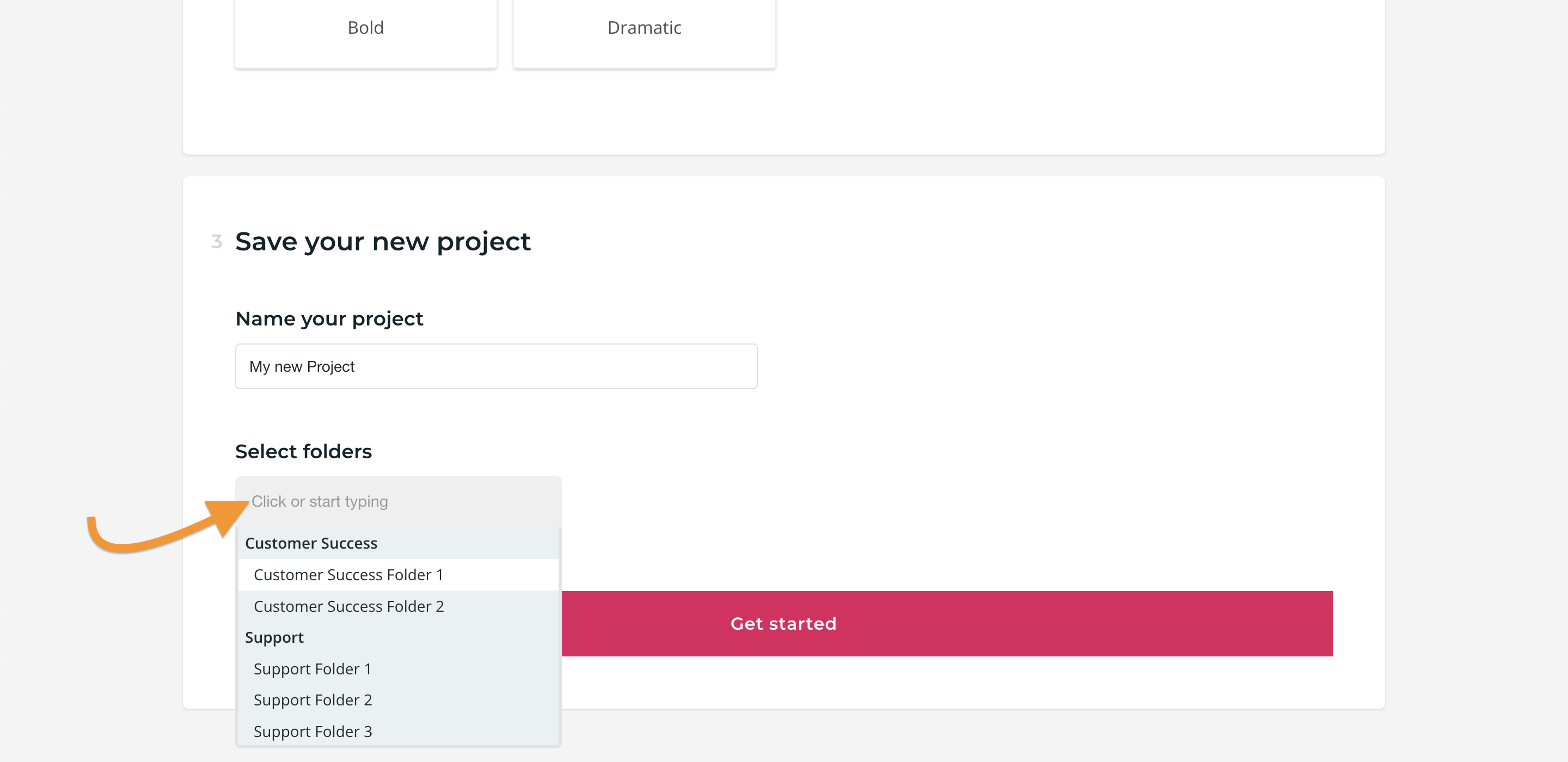 You can assign as many folders as you like to your Project and remove them at any time. This may be helpful if you need it to be available to multiple users or Departments. See Managing your Projects using folders for more information.
5. Select Get started and the Project will be built for you: