Auto-Translate can be used to quickly build Variations of a Parent Project without the need for translation by an external agency or your internal translation team. Instead, your Variations are created and automatically localized using machine translation, saving you time and money on your translation process.
For more information about Auto-Translate and the languages that can be used with it, see Feature Focus: Auto-Translate. We would also recommend reading our best practice guide for using Auto-Translate to ensure you get the most out of this feature.
To learn more about Parent and Variation Projects and how they work with translation, see Feature Focus: Parent Courses and Variations.
Auto-Translating your elearning
1. Convert an existing Project to a Parent Project. For instructions on how to do this, see Converting a Project into a Parent Course
2. Go to Variations Manager
3. Select Make new Variations
4. Choose Auto translate
5. Choose the source language from the drop down menu. This is the language that you are translating from: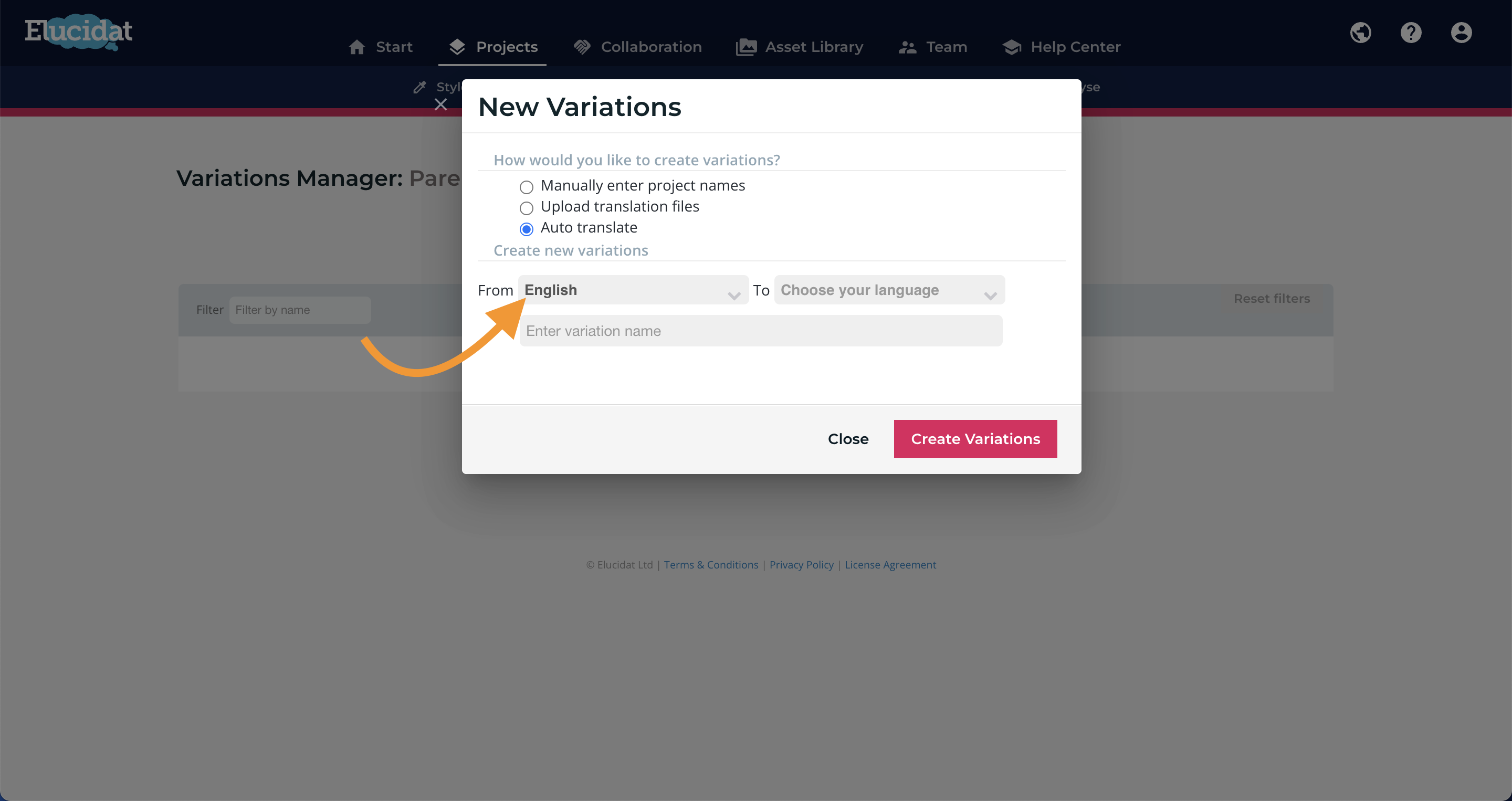 6. Choose the target language from the drop down menu. This is the language you are translating into: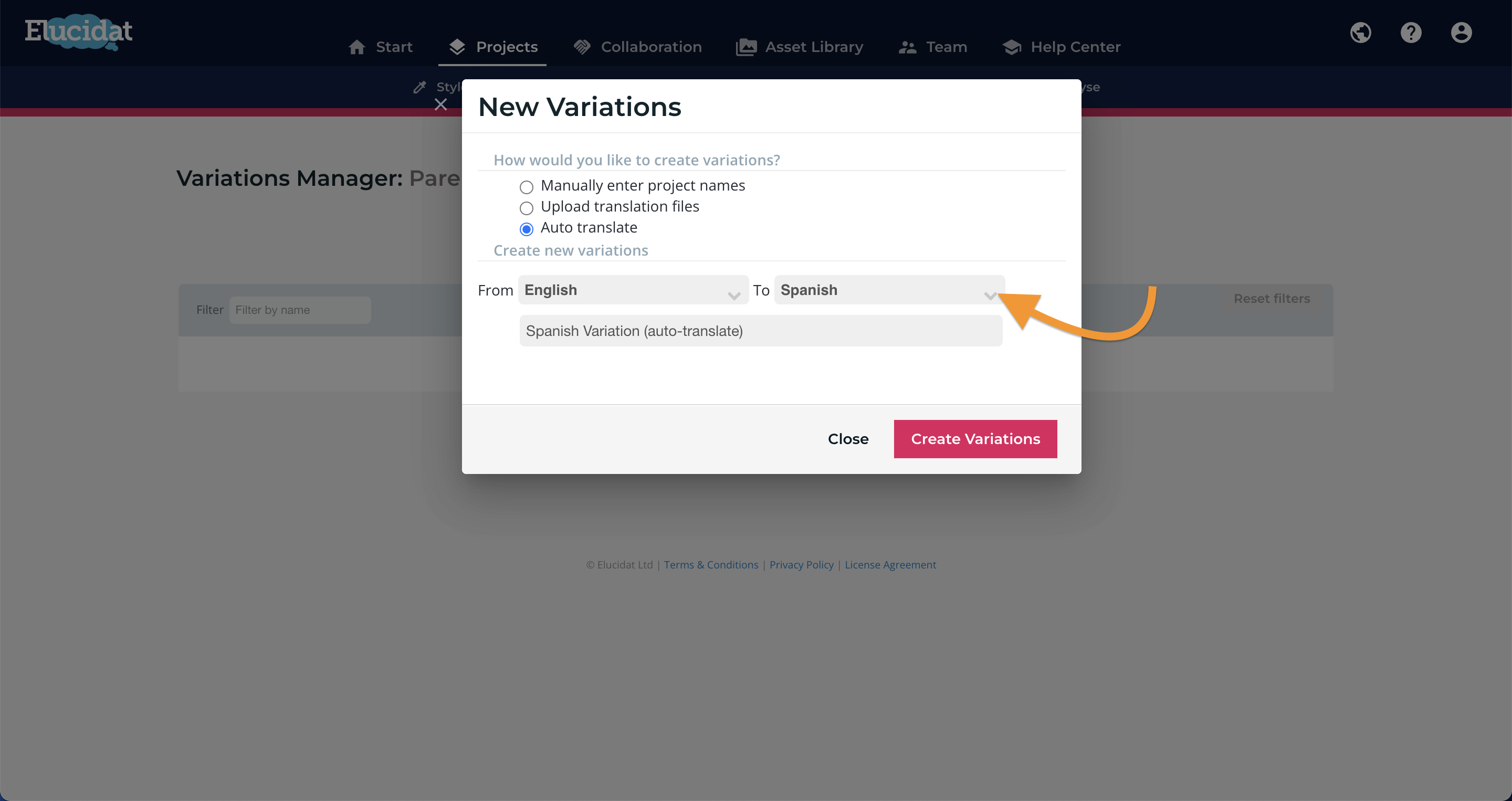 7. Type a name for your new translated Variation in the Enter variation name field
8. Select Create Variations
9. Elucidat will take a moment to create and translate your course. When the process has finished, you'll see an alert at the bottom of your screen letting you know:

10. You'll be able to see your new Variation in the Variation list. Selecting the Variation's name will take you to the Project where you can check the translation or make further edits: