When creating a Multi-Language Release from a Parent course, all the Variations that have been created from that Parent will be included in the release's language dropdown menu.
If you don't want certain Variations to appear in your Multi-Language Release, you can use the In Release check box in Variations Manager to exclude them. This means that they won't appear in the language dropdown selector and your learners will not be able to access them. However, they will still respond to changes made in the Parent so you can continue working on them if needed.
This is useful if you already have created a Multi-Language Release and you'd like to add a new Variation, or if you'd like to temporarily prevent learners from accessing an existing Variation. You can exclude the new Variation from the release until you're ready to include it.
Note: If you've already released your course and you'd like to include or exclude a Variation, you will need to re-release it for changes to take effect.
To control which Variations appear in your release:
1. Open the Parent or Variation Project you want to work on.
2. Go to Variations Manager:

3. By default, all Variations will be set to appear In Release: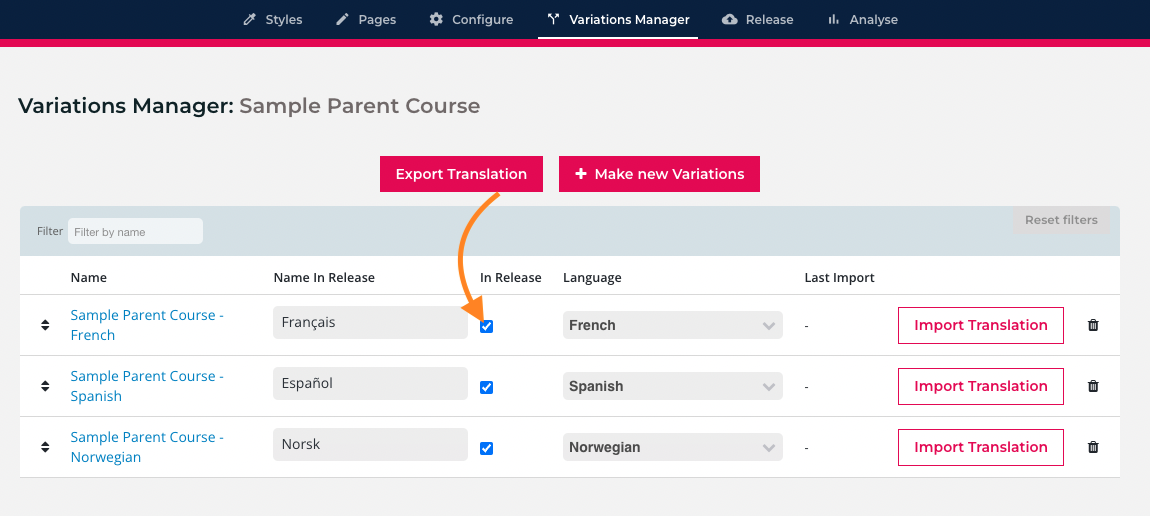 4. Select the checkbox next to the Variation you don't want to appear in the release: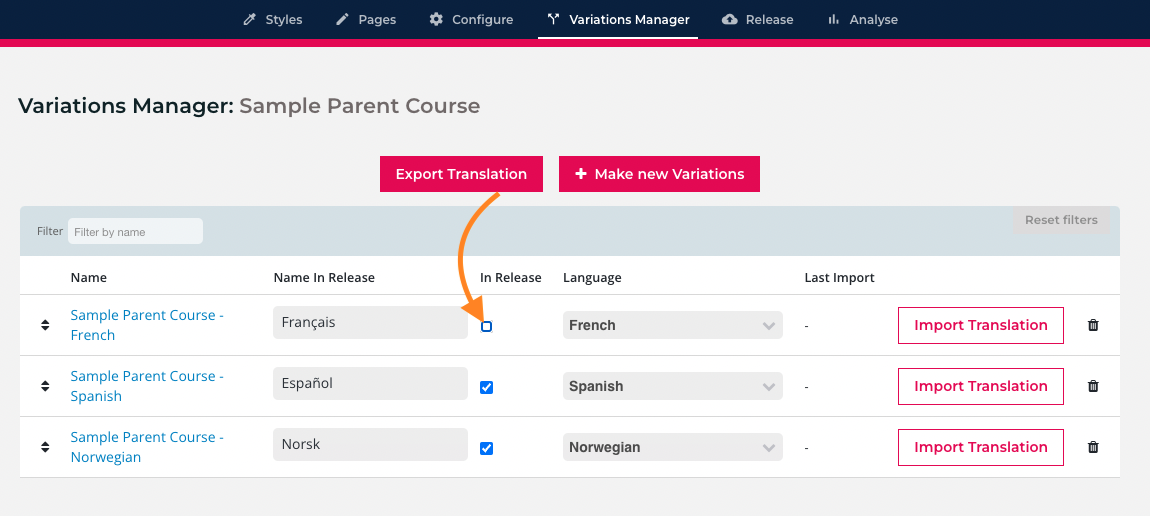 When a release is made, only the languages with the In Release checkbox enabled at the time of the release will appear in the releases language dropdown menu page.